The Red Devils and White Knights are Back at it Again! Here's the Lowdown
Image processed by CodeCarvings Piczard ### FREE Community Edition ### on 2020-02-23 06:39:48Z | http://piczard.com | http://codecarvings.com
Disclaimer: We aren't taking sides – we and just want everybody to be happy. Peace and Love guys!
Egypt's top two football clubs, Al Ahly and Zamalek, have been trending, especially on Twitter, over the past few days, for so many reasons. You might be confused if you haven't been following the events from the beginning, so here's everything you need to know about the recent clashes between the two clubs.
The story began during last Thursday's match, which was held at the Mohammed bin Zayed Stadium in Abu Dhabi. Zamalek's Tarek Hamed unprofessionally tackled Al Ahly's Mahmoud Kahraba, which led to Kahraba hitting Hamed in retaliation. Keep in mind that this was Kahraba's first match as an Ahly player against Zamalek after leaving the club, and Zamalek fans were already furious as soon as he entered the field.
After the match was over, with Zamalek winning 4-3, Abdallah Gomaa and Shikabala, playing for Zamalek, went to Al Ahly fans and began teasing and provoking them after their team's win; usually, players celebrate their win with their own teams. In response, Al Ahly fans started insulting and throwing bottles at them, so Shikabala made an inappropriate (and vulgar) gesture to the fans. Al Ahly fans had already been chanting insults towards Shikabala from the time he entered the field, even before the game started. Eventually, all of this behavior caused the players of both teams to get into an all-out fist-fight.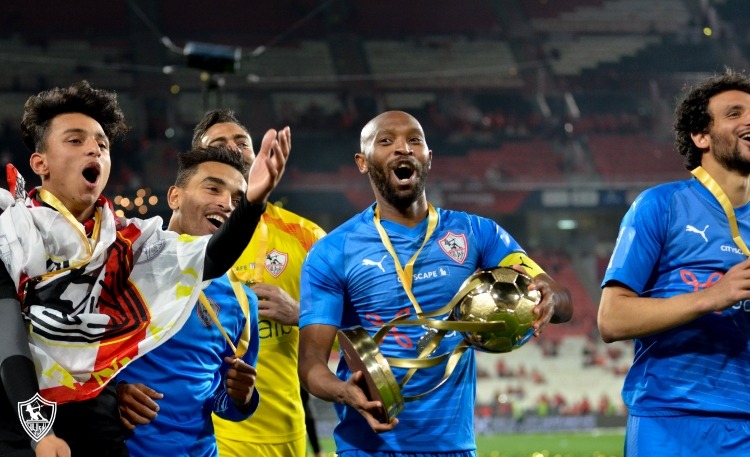 Following the match, the Egyptian Football Association (EFA) announced several punishments on players from both teams. These included Kahraba's suspension till the end of the season, and Shikabala's suspension for eight matches. Nevertheless, both clubs and fans, were unhappy with the punishments, arguing that they're biased and illogical. As a result, Al Ahly decided to file a complaint with FIFA.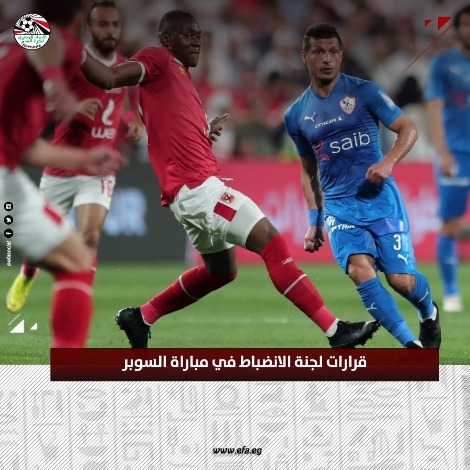 Monday, which saw heavy rains across Cairo, was set to witness another match between both teams. First, the match was postponed for an hour, and then it was canceled after Zamalek didn't show up in protest against the EFA's sanctions. Zamalek's Mortada Mansour reported that the bus carrying the players couldn't arrive on time due to being stuck in traffic caused by bad weather conditions. It is worth mentioning that Zamalek had previously called for the game to be postponed because of the huge number matches that Zamalek was set to play this season.
The EFA consulted security and found that there were no obstacles preventing the teams' buses from reaching Cairo International Stadium.
Zamalek fans have repeatedly claimed that Al Ahly is strongly backed by state organizations, and so there's a bias towards the team. However, Ahly fans disregard that claim, stating that the EFA's head himself is a Zamalek supporter.
WE SAID THIS: Who's side are you on?