The work-from-home mandate due to the pandemic has changed the way people think about their living places. As per the cross country movers at Moving Apt, people are forced to stay at home, and this is bothering them to the extent that they're reconsidering the benefits of staying at a particular place.
We can use the address change data of the U.S. Postal Service to understand the moving trend better. Though this data is anecdotal evidence, it suggests people are reconsidering their hometowns and are looking for more space. As COVID-19 cases were on the rise, people preferred moving from February 2020 to July 2020. Amid raged pandemic and lockdowns, working from remote locations has become a new normal.
People are relocating to live with their families or to less populated areas. High-population cities like Brooklyn, Manhattan, Chicago, and San Francisco are facing the maximum movement. States like Florida, New York, and California lost a large number of movers due to a surge in infection rates there. On the other hand Michigan, Texas, and North Carolina have gained several movers. More than 110,000 residents have moved out making New York the highest migration area. New York City's population was ever-increasing before the pandemic, but as the virus had hit the city badly, people are moving out in large numbers.
In another survey, it is concluded that the loss incurred by big cities during the pandemic surpassed the gains made by the smaller cities, as people moved to smaller places to survive.
Migration trends
Most of the moves in 2020 were made by affluent, educated, and young dwellers. Uptown individuals are the main outliers as many of them work in professional services that have given remote work access to them. Thanks to their high-paying jobs, this group of people can afford to relocate as well. Moreover, this age group of people are mostly childless that allow them to be flexible for a change of address.
Surely, this group of people will return to their major cities once they will be able to access all the amenities there. Though most of the pandemic's effects are temporary, people may get used to their newly acquired lifestyles in suburban areas which will be a matter of concern for employers. The existing pattern of employee migration during the pandemic is providing a roadmap to the companies to shift their geographic location in search of real talent.
If you too are planning to move during this pandemic situation, make sure you keep the following points in mind to have a safe and smooth move. Take note that potential lockdowns and social distancing restrictions may impact a move in midst of a pandemic.
Find a house
Start the house hunt process immediately once you have chosen a certain area to live in. If you are moving to your native place, then moving in with your parents will be a good idea.
Declutter
Make sure you declutter your house before you start packing everything. Pandemic times or not, getting rid of all the unwanted stuff during a move is the key to having a successful move. Consider donating or simply tossing the unwanted stuff that you have been keeping for years. You can take photographs of things that have sentimental value and donate them to a needy person.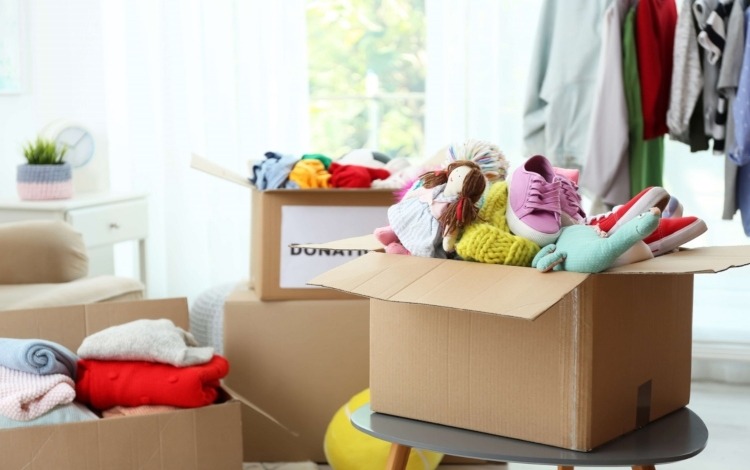 Use caution and communication
Make sure you talk about all the terms with your movers regarding safety precautions. Make sure that the moving team is wearing PPE kits during the move and social distancing guidelines are followed to stay safe.
Sanitize everything
Discuss the sanitization guidelines with your moving company and use disinfectants to sanitize everything. They should be vigilant about sanitizing all the moving supplies and every part of the moving truck. You should also sanitize all the doorknobs and door handles multiple times during the move.
Hire a contactless moving company and get the moving contract done virtually
Avoid having physical contact with people. Ask your moving company to have a virtual look at your house and get the estimated quote online. Use electronic media to sign the moving contract and make payments online. Online transactions are much easier to process than physical and ordinary ways.
Keep it essential
Moving day is a very stressful day and needing your family and friends around is obvious. But in times like this, it is highly recommended to call only essential people for the move. This way you will not only save yourself from the infection, but will also save your loved ones from possible exposure to the virus.
Keep yourself safe
Wear a PPE kit and sanitize your hands every 10 minutes during the move. Avoid touching surfaces directly. Make sure everyone that is involved in the moving process is wearing a PPE kit, mask and, and gloves. This practice will help in keeping everyone safe.
Happy Moving!
WE SAID THIS: Need help moving?