The Humanitarian Consequences of the IDF Attacks on Gaza
Via AP.
On Wednesday the 13th of November, The Israeli Defense Army (IDF) Arabic Spokesperson announced that the airstrike on Dir Al-Balah, a Palestinian city in the Gaza Strip, targeted an Islamic Jihad commander. Sources within the military revealed that the attack targeted terrorist infrastructure; however, the only victims that night were the eight members of an impoverished Palestinian family of herders.
On the day that followed, IDF released a statement in which officials have admitted that their intelligence report was not factual, but at what cost? A few hours afterward, the Palestinian Health Ministry announced the names of the victims: Rasmi al-Sawarkah, 45; his wife, Yousra, 39; and their children Muhannad, 12; Maryam, 45; Muath Mohammed, 7; Wasim Mohammed, 13; and two toddlers whose names were not released.
The Israeli Army said that it had wrongly assessed that the building in Deir Al-Balah was empty, issuing the order to level it without thinking twice. In fact, another report has revealed that the targeted building was not re-examined for at least one year prior to the strike. The result of this heinous act, a family of eight killed in the dead of night.
After the massacre, pictures of the Asoarka family's bodies wrapped in colorful shrouds circulated on social media, sending users into a frenzy. Both the Israeli government and Hamas called for a humanitarian cease-fire. A UN envoy urged a swift IDF investigation into the incident.
Over this past week, a round of cross-border fighting between the Israeli Defense Army and armed combatants in the Gaza Strip came after the first launched an airstrike that targeted Islamic Jihad commander Baha Al-Ata. The successful raid took both his life and that of his wife. Retaliation from the other side has sent 39 Israelis to the hospital to be treated for a wide range of injuries.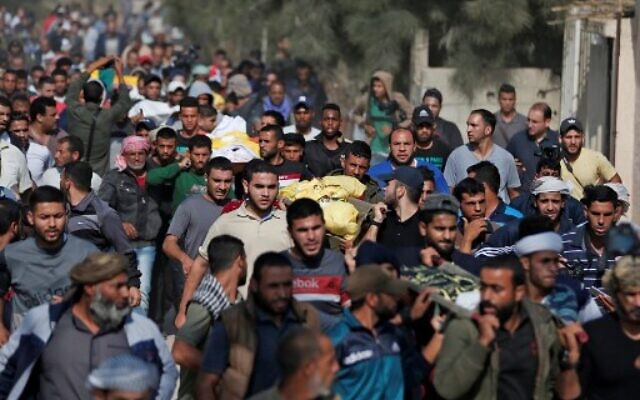 As the fighting continued, the Asoarka family in their impoverished hovel found themselves in the crossfire, and after one command was uttered to a pilot, they were no more. The children of this family did not live long enough to see the world outside their tiny home. They lived and they died in Dir Al-Balah, unspoiled by the hatred in this world. I can only wish that they felt no pain.
As this round of violence comes to an end, one can only wonder, when, if ever, will this part of the world find peace.
WE SAID THIS: May their souls rest in peace.