The Emirati Mountaineer Who Is About to Make History
Via The National.
In 2011, Saeed Al-Memari, a 42-year-old Emirati mountaineer, made history when he summited Mount Everest, becoming the first ever UAE national to do so. With many more ambitions in his sights, the daring adventurer is not planning to retire anytime soon though.
Al-Memari became the first Arab to complete the "Explorer Grand Slam", in which a mountaineer conquers the highest mountain on each of the seven continents and then travels to both the North and South Poles.
Nowadays, he is hoping to become a part of an elite band of mountaineers dubbed "The Eight-Thousanders", where participants climb the 14 highest peaks on the planet.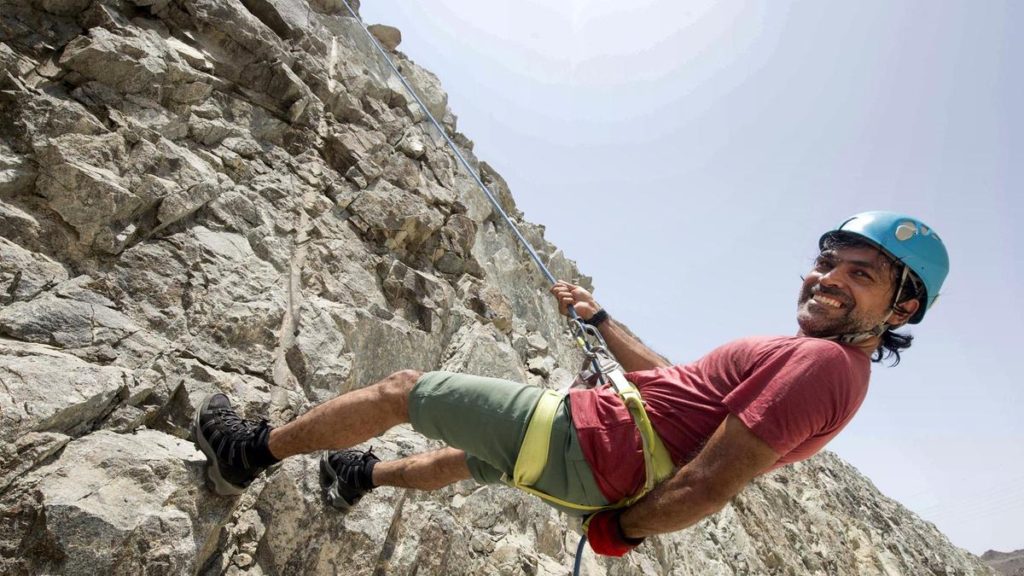 "I was born in Fujairah between the mountains and the sea, so I always look for a challenge that can stop me and say: 'This is your limit.' I have not found that yet", he said in an interview with The National.
Over the past eight years, Al-Memari has climbed more than 57 mountains. In addition to Everest, he has climbed K2, one of the deadliest, if not the deadliest mountain to climb in the world. Next week, he will take on the challenge of climbing Broad Peak, the 12th highest summit on earth located on the Pakistan-China border.
Each of these 14 mountains' peaks are more than 8,000 meters above sea level in what is called 'the death zone' since the air is too thin to sustain human life.
"But when you are the first UAE national and the first Arab to climb summits, you will remain the first. It is my dream to leave something behind for the next generation so they can also have big dreams", he continued.
In mankind's written history, only 40 people have managed to accomplish such a feat. The deadly conditions of avalanches, severe weather, and extreme high altitude put many mountaineers at risk with many health complications such as intense headaches, vomiting, swelling in the brain and lungs, cerebral edema, and even strokes.
Al-Memari is no stranger to life-threatening situations and he is well-prepared for what's to come. He has been mentally and physically preparing for conquering these 14 mountains.
The young adventurer heads the Fujairah Adventure Center, a government-regulated sports facility that sets health and safety regulations for all outdoor sports in the Emirates.