For eons there has been a growing curiosity of the world of the deep blue. With its majestic colours and creatures some of the greatest epics be it poems or love songs have been inspired by the sea. The element of water itself serves as life and inspiration on earth. Many divers venture into different bodies of water to explore and discover what lies beneath the surface but only a few take the time to capture and cement that world through the art of photography and cinematography. If you follow underwater cinematography closely, you should be familiar with the exceptional work of Omar Dessouky, an Egyptian cinematographer who manages to showcase the potential of water as a medium for photos, films and advertisements.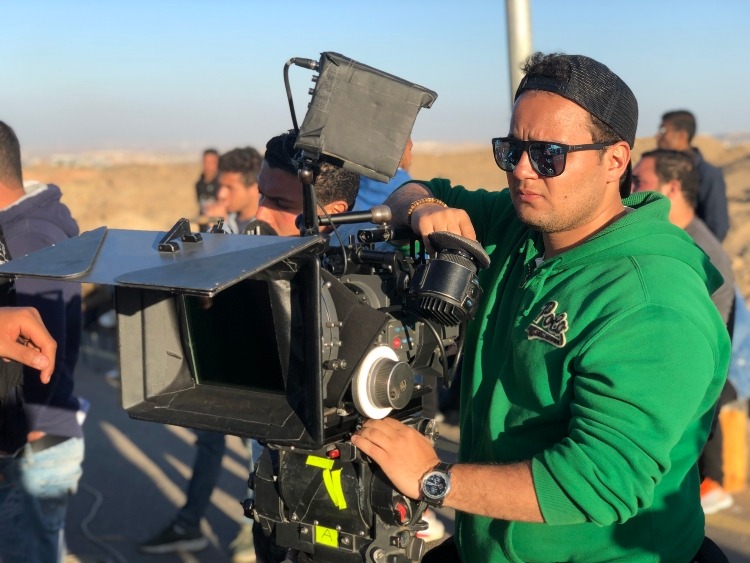 We had the opportunity to speak with Dessouky about his journey with underwater cinematography, his eclectic projects as well as his take on marine life preservation. Dessouky began by telling us where it all started, "since I was a child, I've always had a passion and love for the sea and 2009 was the year when I began diving and exploring that underwater world".
Another big thing about Dessouky is that you will always find a camera wedged between his arms, whether he is travelling abroad or chilling in the busy city of Cairo. His childhood friend, director of photography Mohamed Okasha noticed all of this and told him that there is a way to blend his two passions and combine the two hobbies; photography and diving and that's when Dessouky began his journey by studying underwater cinematography.
For his very first gig, it was a huge project, the 2020 feature film "Saheb Al Maqam" (The Enshrined Saint) starring cinematic legends Asser Yassin, Yousra and Amina Khalil. The legendary director of photography Sameh Selim behind iconic films like "The Yacoubian Building" was the one who took Dessouky on board as an underwater cinematographer, knowing that he had the skills and equipment needed for the project. From then on, people in the field started to acknowledge that there was someone out there capable of shooting entrancing scenes underwater.
Film and cinema where not the only types of projects Dessouky was known for, he also dabbled in some cool advertisements starring big time celebrities as well as exquisite bold underwater shoots with models. His favorite collaboration so far was an experimental shoot with Nelly Kareem for an upcoming short film. With these kinds of projects, his underwater shots end up looking like vibrant, flowing paintings especially with how he perfectly times the movement of the water with the motion of the model. He plays with everything whether it's the reflection of the water on the model's skin or the angelic natural flow of the model's hair as a result of the motion of the water.
When we asked Dessouky about how he communicates with models and actors on what they should do underwater, he described it as both a pre and post dive kind of process. There would be a detailed brief that everyone would follow including how all the shots will be set up. Once they dive in, they actually then rely on a communication system using hand gestures while underwater.
Being a seasoned cinematographer, while underwater, Dessouky relies on several cool techniques including 360 degree underwater shots. To him, these techniques, "all come down to buoyancy control underwater", saying that is the secret trick to being able to operate big cameras under any circumstance, "my equipment is my lifeline underwater it's definitely the thing that I take care of the most".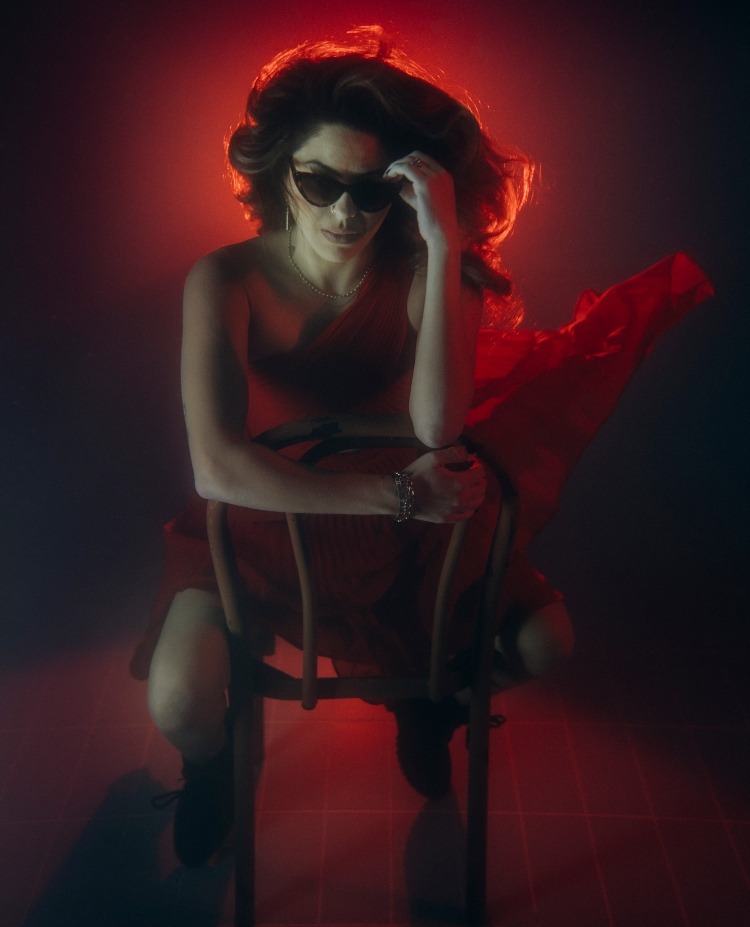 Passionately discussing the sea world Dessouky told us, "to this day, my favorite diving spot definitely has to be Egypt's Red Sea. We have an amazing underwater world right in front of our eyes and we don't appreciate it enough,". He went on to also explain how to shoot underwater without compromising the safety of the surrounding marine life on should not, "use too much flash or light, they easily damage the marine life sights and don't touch anything. Take your shots without disturbing the environment around you as it's a very sensitive ecosystem and we have to respect that while we admire it."
With it being a slowly growing field, we also wanted to touch base with Dessouky on where he thinks underwater photography is heading, "now the underwater cinematography/ photography scene in Egypt started to grow in a very good way especially in the past 3 years. Before that we didn't have the equipment or the expertise needed."
He went on to describe how with its growing popularity, many publications, journalists and writers are becoming interested in documenting this type of unique underwater art. When we asked him what's next, he excitedly said that he will be the first Egyptian to participate in a Hollywood action film related to underwater life that will be shot in Mexico this August. We definitely can't wait to see his exciting project come to life.