Driving past any of the major roads and bridges of Egypt's capital city, Cairo, whether it's the Ring Road or 6 October Bridge, you may have noticed large colorful billboards advertising what is deemed the ideal secluded life of gated communities, known infamously as compounds or "private cities". These billboards would usually depict smiling faces of a family surrounded by greenery with English slogans reading "Enter a World of Exclusivity."
Just as these billboards are dotting Cairo's streets, so are the compounds they are advertising with more and more developments popping up every month. It is a trend that continues to grow to this day with more than 500 gated communities marking the outskirts of Cairo alone.
Compound culture is nothing new in Egypt's capital, it's an already existent phenomenon and not just in Egypt but in gulf countries as well. Since the 70s and 80s, Saudi Arabia began opening up gated communities as a way to provide a place for ex-pats and foreigners to live a life that mirrors their own back home. Today more than a third of the people living in Saudi Arabia reside in a compound or gated communities.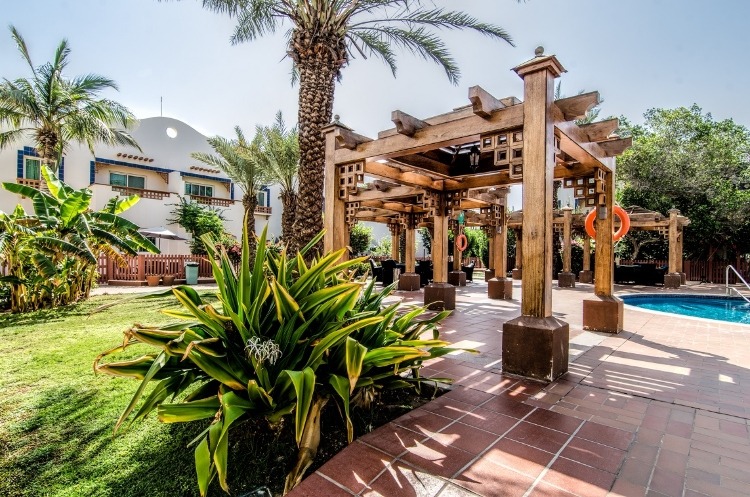 In Egypt, it's a more recent addition, all starting in the mid-1990s, opening up for a very different reason. With Egypt's overpopulation, many of its inner-city neighborhoods and districts were becoming overcrowded and noisy as most of the population live in about 7% of Egypt's land. This led to a shift towards the outskirts of Cairo where mini-cities like New Cairo to the east and 6 October to the west were developed. To many, this shift is considered one that leans towards what is deemed a "better quality" life. Whether it's New Cairo or 6 October, the main type of residential housing is in fact of gated communities or compounds.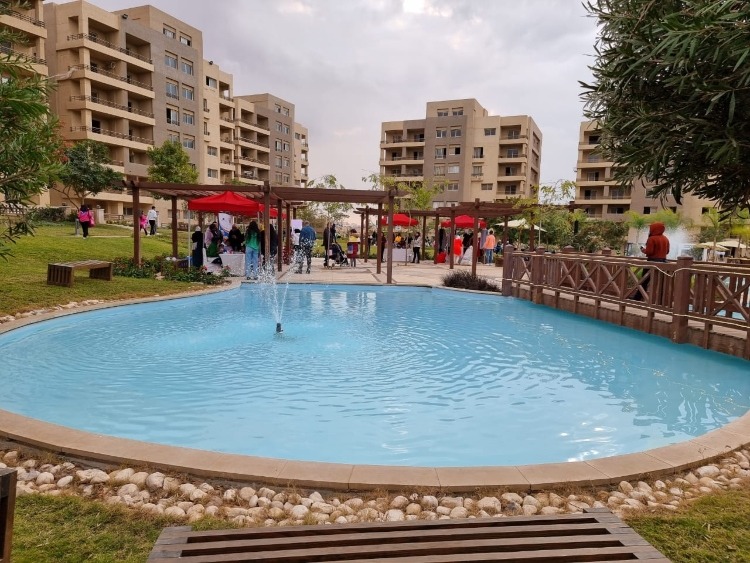 A typical gated community is "fenced or walled off from its surroundings" with varying levels of security as well as amenities and landscaping depending on the property. They differ in a big way from the characteristics present outside of gated communities. One of the biggest differences is that they have several security gates with some of the larger compounds having as many as nine security gates or sometimes even 20. Within a typical compound, you have certain amenities like pools, a clubhouse, lakes, and lots of green spaces; the bigger compounds would also have supermarkets and even pharmacies.
That is why, despite the fact that many people head to compounds to avoid the more crowded areas of the inner city, the layout and characteristics of a compound including its being walled off, restrictive in access and homogenous in its people, sort of makes them in a way, a utopic bubble.
The current narrative behind compound culture is that it is mainly restricted to the upper-class citizens of the Egyptian community. Yet, that is not the case. Speaking with the managing director of a prominent real estate agency, Mostafa Hafez, he explained how with gated communities, there is a range of types and categories.
On the very extreme end, there are the luxurious gated communities, the most expensive and exclusive types of compounds. With those types of gated communities, there would be the highest standard of security, landscaping, and maintenance services. They would also be quite large, even akin to mini cities with schools, universities, and malls. Hafez also mentioned an added feature that will be implemented in some of these compounds, the QR code. For any visitor to enter the compound, they will need to have a QR code sent to them by a resident to be allowed access to the compound.
The next category would be the moderately gated communities. They would mainly consist of apartments and would be partially open to the public, not fully gated. Non-residents can enter the compound to eat at its restaurants or use its supermarket yet they have to enter through gates designated to the public. Such a compound is at a more affordable price range, allowing middle-class citizens to own a house within a gated community. Speaking to a 33-year-old Egyptian HR employee called Ayda Samir, she told us how she wanted to move into a compound in New Cairo but to be able to afford to do so, she had to enter an 8-year plan wherein each year she would have to pay a certain sum of money until the full amount is paid after the 8 year period is over. That is how compounds are becoming more accessible.
So, if we take a helicopter view of what is occurring on a mass scale, there seems to be a shift towards a new urban identity, with more people flocking to gated communities that represent a new way of life. It is important to also take a more personal, in-depth look at the residents themselves to get a better idea of this dynamic shift in social and urban life and to truly see if people are moving towards a residential bubble.
Old Vs. New Egypt
Speaking with an Egyptian 56-year-old mother of two, Maha Adham, she told us how she lived most of her life in Alexandria before moving to Cairo in 2017 so her kids can attend college in New Cairo. She chose a compound because it offered the best quality of life, being surrounded by greenery as well the added peace and quiet.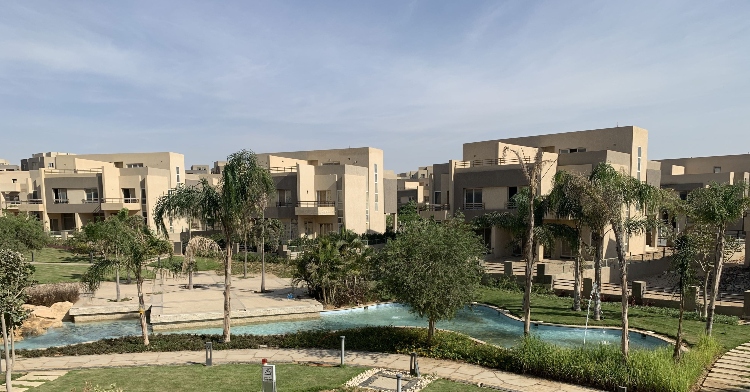 Yet, her childhood in the 70s was starkly different. Raised in a small neighborhood called Roushdy in Alexandria, she lived in a small apartment with her parents and sister. The neighborhood consisted of several small three-story houses unlike the current 10 to 30-story buildings that loom above the city, casting a large shadow over its inhabitants. In that neighborhood, there was a small grocery store, a newsstand as well as a pharmacy.
Her house in particular was on a small side street and was surrounded by three other houses. To many of the residents of that narrow street, the balcony alone was sort of a central hub for conversations and interaction. In the early morning, Maha, while sipping on a hot cup of tea would gather with her neighbors on the balcony and engage in a fun morning chat.
Sometimes she'd take a walk to the nearby newsstand to get her dad the daily paper. Most of her family was very close by, even walking distance. So every day, she would walk to her cousin's house so they can hang out. It was a tight-knit family that loved to hold family gatherings every week.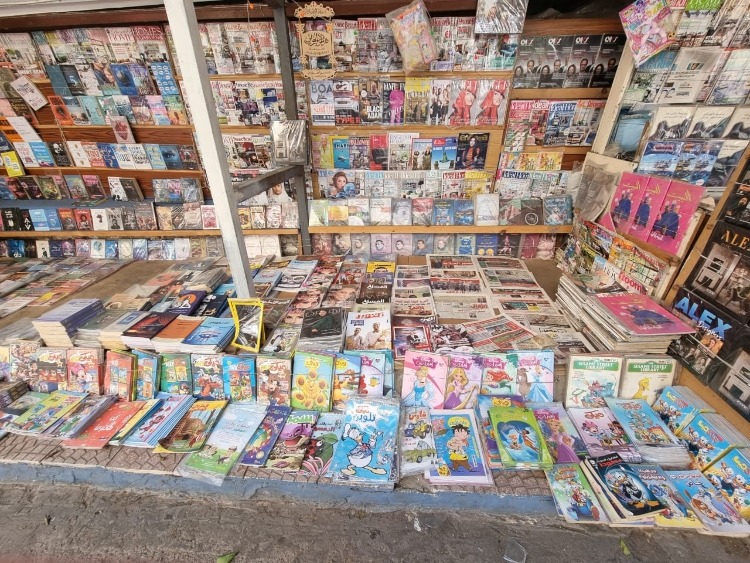 That was all in the past though. Now that she lives in a compound, life has changed drastically. Despite most of her family also moving to Cairo, some even to New Cairo, they barely meet. To meet up, most of them would have to commute a long distance. She does love living in the compound though and enjoys the peace and quiet. Yet, she does feel more isolated than before. She told me that if she had the choice to go back to her neighborhood in Alexandria, back to how it was 30 years ago before it became crowded and noisy, she would go back in a heartbeat.
On the other side of the spectrum, there are people who live in what is deemed old Cairo, places like Dokki and Downtown yet they have no intention of moving to a compound. Ahmed Nabil, a 25-year-old, lived his whole in the neighborhood of Dokki. Many days, he would take a stroll next to the Nile corniche or merely sit on its edge and admire the view.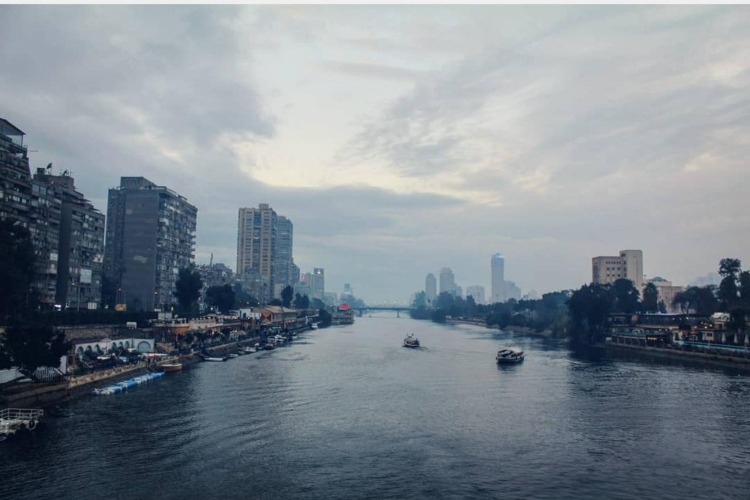 Life there amid its towering buildings and bustling lively streets is sort of an adventure. Residents would exit their apartments to find themselves amidst a booming city with cars honking and zooming past or taxis stopping thinking they want to hitch a ride. They also have access to Egypt's history, minutes away from where they live like Egypt's legendary author Naguib Mahfouz's favorite coffee spot: Cafe Riche. That is why residents in Dokki like Nabil believe compounds represent a secluded environment that has nothing to do with the true spirit of Egypt. 
Are We Moving Towards A Utopia?
Today's current residential trend may be likened to the events of Egypt's Sci-Fi King, Ahmed Khaled Tawfik's book 'Utopia'.
In the story, Tawfik envisions how Egypt might be if we made a time jump to 2023. Bear in mind, the book was originally published in 2008. In his futuristic version of Egypt, he depicts a society that is separated by towering walls. On one side you'll find the wealthy elite members of the country living a life of luxury and pleasure while on the other side is the rest of the population, suffering from a lack of electricity, sanitation, and medical care. The contrast between the two worlds is quite sharp and bleak.
Here is a small passage from the book:
"Utopia, the isolated colony that the rich created on the North Coast… and that now fences in everything they might want. I can show you its landmarks: the giant gates, the electric fence, the security patrols run by SafeCo Inc."

Ahmed Khaled Tawfik Via Utopia
It is of course not an accurate depiction of Egypt's current state especially because it includes very gory and violent depictions of the rich literally hunting the poor for fun. It is an extremely exaggerated and somber depiction of Egypt merely used for storytelling purposes. Despite this, there are some semblances to today's current reality such as the appearance of the gated and guarded community with its more luxurious quality of life.
However, the book does differ from Egypt's current state in another way. In the book, the utopic city is designated only for the rich and upper-class citizens of Egypt. Yet, Egypt's current residential makeup which includes gated communities is, as mentioned, not restricted to upper-class citizens and is becoming a norm for middle-class citizens as well. Yet, a very small percentage of the population resides in compounds, almost 5% of the population. That makes us wonder, is there truly a shift towards a residential bubble especially one that is occurring at a snail's pace? Only time will tell.
WE SAID THIS: Don't Miss… Concrete Over Greenery: Maadi Residents Speak Up Against New Highway Plans