Egyptian Designer, Aysha El Waqad, Integrates Art and Functionality in her Latest Tableware Collection
via Instagram
Studying Product Design in Milan, Aysha El Waqad felt inspired to create something that is solely hers. "I aim to create a fusion between Art and Function," she said," Things do not have to be one or the other".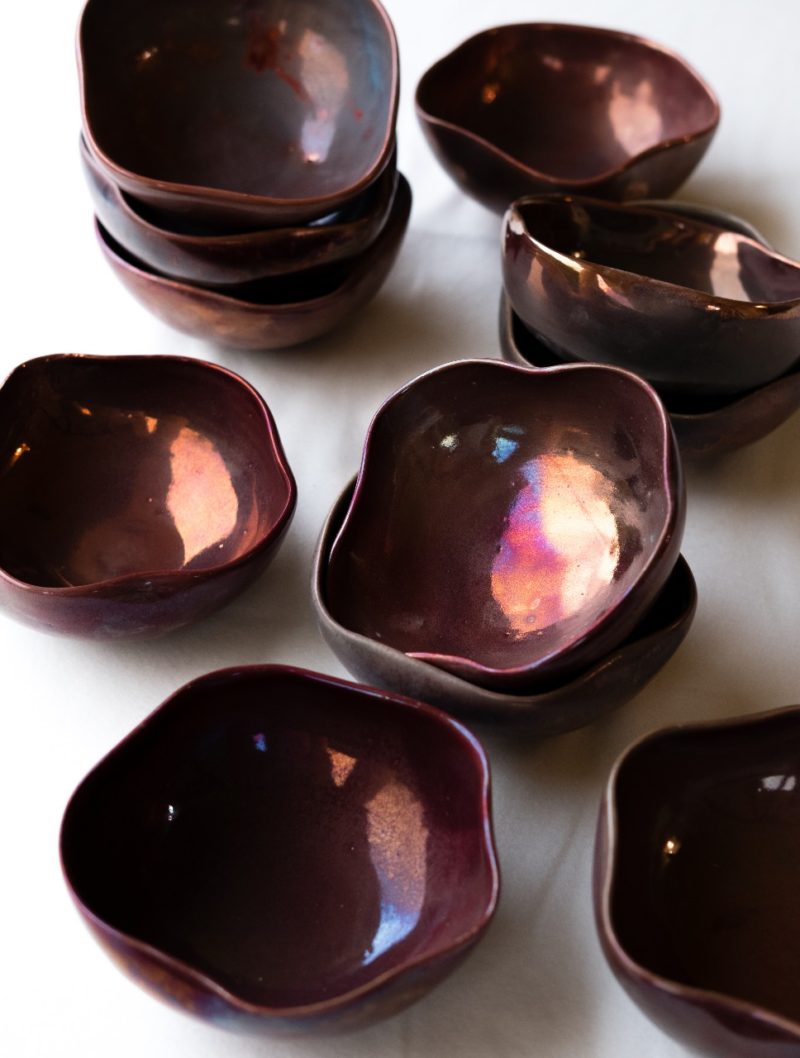 She has successfully managed to create beautiful art pieces that help you offer an exquisitely artistic dinner. "I grew up going to Ataba and other local markets with my mom to marvel at China, " she said stating that her passion for tableware and cutlery started since a very young age. However, she always opposed the idea that "pretty" tableware was to be stored away and not used "I want to bring beauty to everyday use".
The long process taken to create the dining masterpieces is definitely evident. Due to the fact that they are made out of ceramics, the process takes anywhere from 10 days to 2 weeks. She chose this specific medium to emphasize the asymmetrical folds that bring her platters to life. While the handmade factor certainly further elongates the manufacturing process, she stated that her dismissal of using moulds is completely justified for the sake of "creating something that is both unique and personal".
"I saw my friends who are getting married complain about the pricing of China and platters that may reach a whopping 100 or even 150 thousand pounds, and with the market falling short in offering a sufficient amount of variety when it came to design," she said, "I saw a market gap and I couldn't help but seize the opportunity".
This, in turn, made us wonder about the pricing range of her designer plate collection, and we were definitely not disappointed. The sets pricing starts at 3700 Egyptian Pounds for the "Bondi" set and range up to 4300 EGP for the masterpiece "Luna" set. The sets seem to be moderately priced considering the amount of time and work that go into it not to forget that each set includes 6 large plates, 6 medium plates, 6 soup bowls and a big service platter. Whole sets seem to be the cheaper alternative, however, all items are available to be purchased separately to accommodate your needs.
Much to our surprise, the entire Asheya collection is microwave, oven and dishwasher safe except for the "Luna" collection as the dishwasher might cause the shine to fade away. So, what are you waiting for? head out to Asheya's IG page and get your hands on some of those exquisite pieces.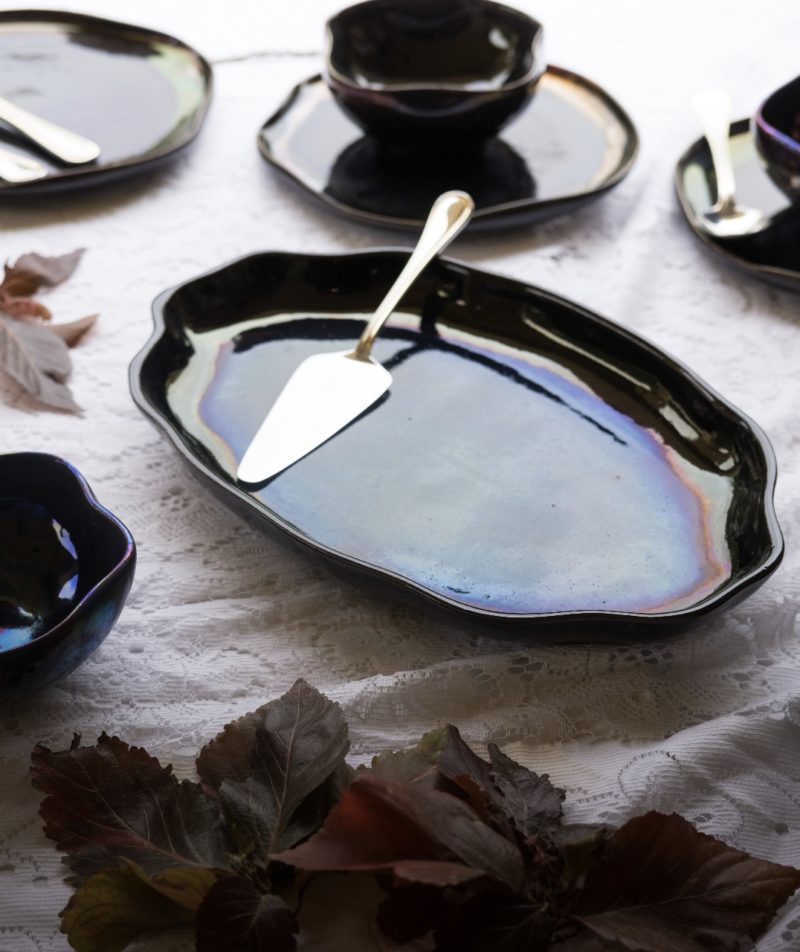 Aysha aims to expand the Asheya experience from plates to include all that is found at your dinner table, further incorporating cutlery, as well as napkins.
WE SAID THIS: Revamp Your Dinner Table, Use Something Beautiful!