In modern rehabilitation, aquatic therapy is becoming more generally accepted. To better support patients, several physical therapy clinics have developed their own facilities with therapy pools, specializing in everything from sports and orthopedic rehabilitation, to neurologic disorders.
If this is a service you're considering providing, you're definitely not alone. However, the advantages of aquatic therapy don't come without any planning, and launching an aquatic therapy program at your clinic means there's a lot to think about.
Finding a purpose for the program
A significant amount of research has emerged over recent decades supporting the efficacy of aquatic therapy in the treatment of orthopedic injuries, musculoskeletal, neuromuscular, and cardiopulmonary disorders. In the aftermath of chronic diseases or major surgical operations, it's also a fantastic way to enhance physical skills like balance and walking.
Aquatics, in particular, have been shown to be very helpful in enhancing post-operative mobility and endurance. Aquatic therapy is being used by an increasing number of physical therapy facilities. Medicare's spending on aquatic therapy peaked at $46 million in 2005, and the figures continue to grow.
The number of people who may benefit from aquatic therapy is enormous. Athletes who have been injured, adults with asthma, stroke survivors, those recovering from major surgery, and those who are low-functioning are only a few of the patients who may benefit from aquatic therapy.
Benefits of aqua therapy
Aquatic therapy will transform the way your health practice works. And the advantages are substantial:
Depending on the depth of submersion, the buoyancy of the water can effectively remove up to 90% of a patient's body weight. This enables non-weight-bearing and limited-weight-bearing activities to be performed.
Immersion in water increases hydrostatic pressure, which improves whole-body circulation by drawing oxygenated blood to the extremities.
Water offers a sense of comfort and relaxation thus reducing the risk of falling injuries. As a result, the patients will feel more at ease and confident.
While your long-term recovery plans would likely include more conventional land-based therapy, aquatics can be a great stepping-stone to maximize early mobilization.
Budgetary requirements
This is, without a doubt, one of the first questions that come to mind. Naturally, each organization is unique, and the response will be influenced by a variety of factors. Here are a few of the big cost categories to consider when you investigate your options:
Staffing
As a manager, you'll have to decide whether to train current employees in aquatic therapy methods, recruit more clinicians, or do both. If your facility hasn't provided this service before, it's possible that your physical therapists haven't had any aquatics training. Many rehabilitation programs' required curriculum does not include this as a core course.
As a result, during their school work or clinical rotations, few students get much, if any, attention. In order to improve compliance and outcomes, it is important to educate personnel on all aspects of aquatic therapy, including scheduling and therapy procedures. It's crucial to spend time figuring out the best staffing scenario for your facility. 
Additionally, prior to the completion of your pool, identifying ways to transform the practitioners into aquatic therapy champions through further preparation and education should be a top priority. The program would be more effective if the staff supports aquatic therapy.
Finally, having at least one aquatics advocate on board will aid in the success of your aquatic therapy program. This person will be in charge of motivating patients to try the pool, reminding prescribing doctors of the benefits, and assisting staff in comprehending the benefits of aquatic therapy.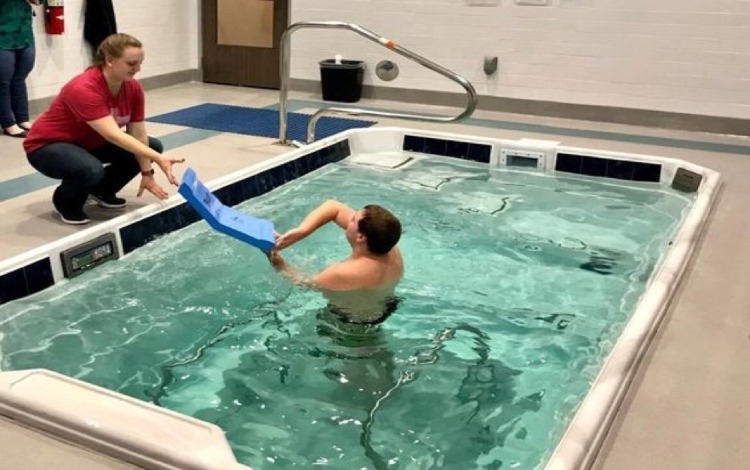 Equipment and facility costs
Staff members, of course, would not be your only cost. Depending on your anticipated rehabilitation needs, you'll also need a pool or pools, as well as peripheral equipment. The consistency and capability of your equipment are just as important as the human guidance element in successful aquatic therapy.
Today's rehabilitation pools are frequently very sophisticated, with integrated facilities such as, but not limited to:
Zero-depth access, movable floors (or variable water depth)
Resistance jets
Massage hose for therapeutic purposes
Cameras for diagnostic purposes
Computerized applications for tracking and recording
And since you would probably need to check their vitals before and after therapy, you could buy stethoscopes and blood pressure monitors wholesale for economic efficiency and availability.
Pools can vary in size from large pools that are a dozen or more feet long to smaller tanks that are sized specifically for the person. This is the most crucial piece of the therapeutic puzzle, so think carefully about what you'll need to get out of your tub.
Keep in touch with your financial planners, accountants, and/or investors while you continue to study your choices. This will assist you in developing a better understanding of your available budget, which is necessary before you begin shopping.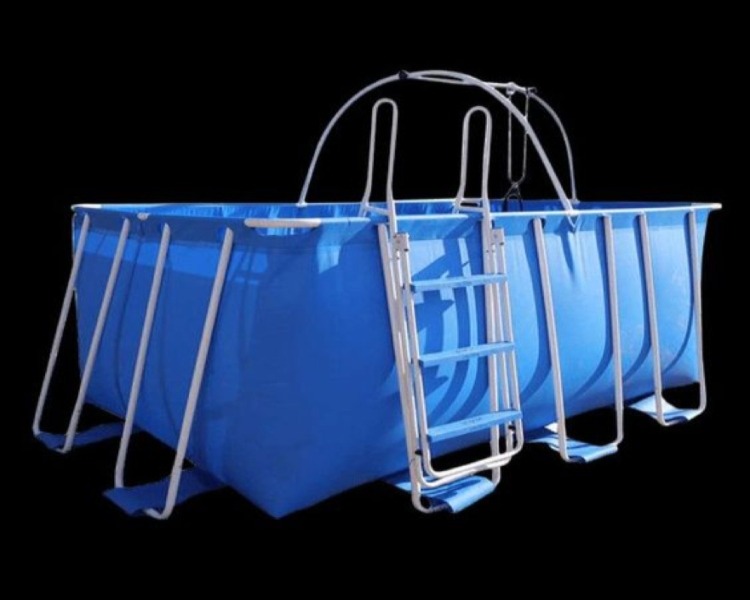 Developing the program
Now that you have all of the necessary resources, all you have to do is figure out the details of a successful aquatics program for your clinic. There are several steps involved in developing an aquatic therapy program, but they can be boiled down to the following:
Define the long-term objectives.
Describe the type of patient you're looking for.
Determine the area's possible referring sources.
Determine the strengths and weaknesses of your competitors, particularly those in your immediate vicinity.
Work with a team of experienced aquatic physical therapists to figure out the best way to fulfill your upcoming needs.
Prepare marketing plans. People must be told when a completely new service is being added.
Common mistakes
Investing in equipment without the proper knowledge of their use.
The temptation to go for cheaper essential equipment.
Improper or lack of HVAC and dehumidification systems.
Conclusion
Aquatic therapy centers require a lot of thought and care to implement. Research, backed by sufficient funding will provide the best conditions toward starting out. However, this does not mean you shouldn't be prepared for possible hiccups in the practice. With all that in mind, just go ahead and start the process, good luck now.  
WE SAID THIS: Have you tried aquatic therapy?