We Talk to Solace Wellbeing Center About Depression, Mental Awareness and the Importance of Seeking Help
Mental illness is a serious matter, and we've all witnessed how its absence could lead to horrible consequences. Many people tend to not do anything about their mental illnesses, whether it's the social stigma that surrounds it or underestimating the whole ordeal altogether — which is why I've decided to put on my Sherlock Holmes hat and delve deeper into this issue.
Which is when I sat down with Raghda and Noha, the founders of Maadi's Solace Wellbeing Center, and discussed everything one needs to know about the center, depression, mental awareness and everything in between.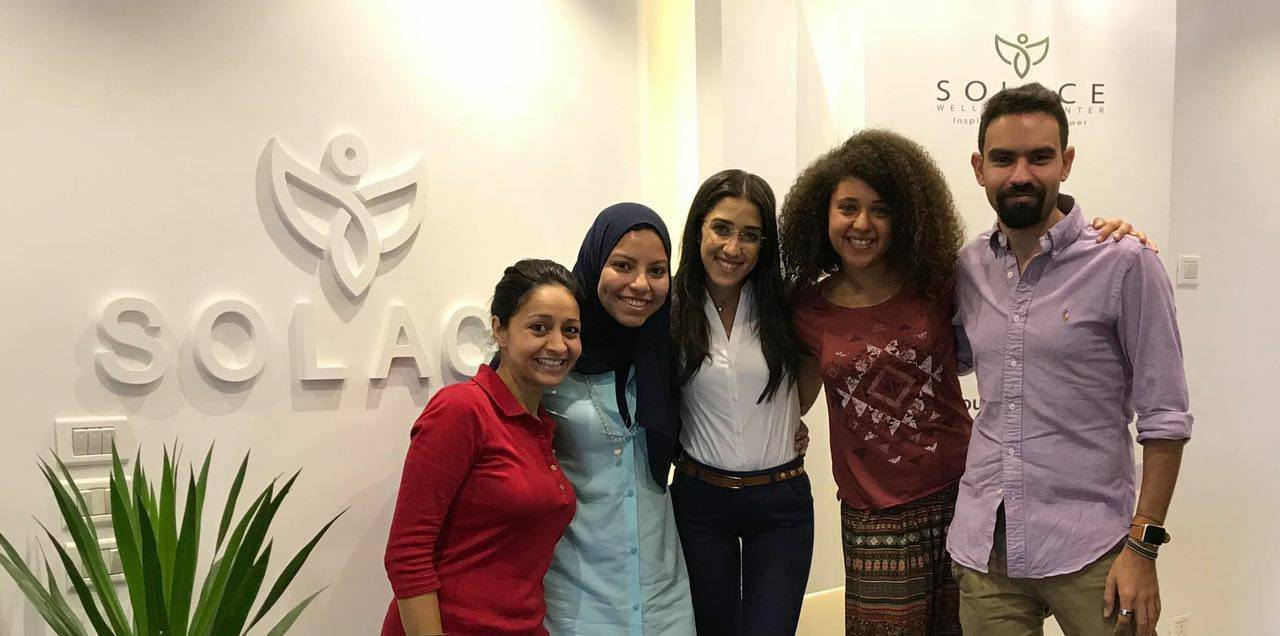 What does Solace Wellbeing Center offer?
We offer one-on-one counseling, couples' counseling, child therapy, psycho-educational workshops, human development workshops, and programs that are tailor-made for corporations.
What makes Solace stand out from other similar places? 
The difference between us and our competition is the essential difference between a psychiatrist and a psychologist. The first is a "doctor" that gives "medicine" to their "patients", while the latter has different philosophies, perspectives, and approaches. We here work with our clients to find how they' could obtain and maintain their mental well-being.
Also, Solace is based on corporate social responsibility, because we try our best to raise awareness — through online and on-ground campaigns — about psychological well-being and help stop the stigma behind mental illness.
What are your educational backgrounds and how did they help you in starting Solace? 
Raghda graduated from Faculty of Pharmacy, Cairo University, then got a TOT diploma from Cambridge, a Counseling Psychology Diploma, and two certificates in Cognitive Behavioral Therapy from Beck Institute in the US.
Noha has a Masters degree in Marketing from New York University and has been working at the United Nations Headquarters in New York for nine years.
Ahmed, Solace's directing manager, got his Bachelor's in Psychology from Armstrong State University, then Masters in Counseling Psychology from the AUC.
What influenced you both to start a business in this particular field? 
March 2016, I fell into the black hole of depression, I was taking seven pills a day. Meanwhile, my partner Noha also suffered from complicated grief after her father passed away. Thus, we both suffered and experienced depression and anxiety.
After the recovery, we decided that if we'll EVER invest in something, it will be to help people who suffered from the same experience in silence.
So we decided to create a place that brings solace to people and comfort them. We believed that you do not have to hit rock bottom to see someone. There is absolutely no shame because no one is immune, and the earlier you acknowledge your problem the better. We knew that any kind of support gets you better and that people need to know that depression is not "dalla3" (dramatic).
Tell us more about privacy and client confidentiality
Ethics are a cornerstone in this place. We follow rules that are set by the American Psychological Association, where confidentiality is a major theme. We make 100% sure that our clients and their information are always anonymous.
What's with the Inside Out dolls all over the place?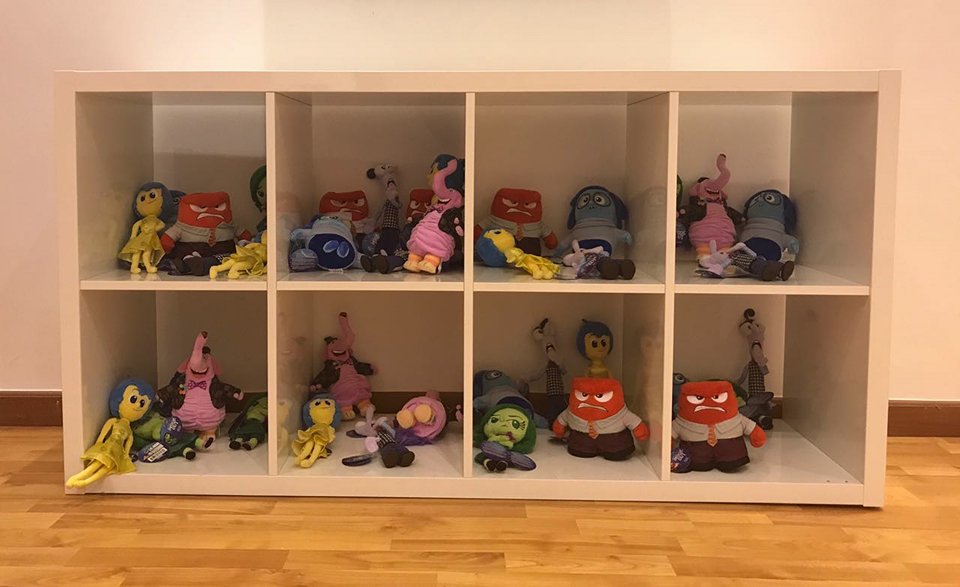 We loved the movie, particularly because it explains depression in the most understandable and simple way, and that's exactly what we stand for. People should always be aware of their emotions in order to express them in a way that could help them.
What is the usual process that a person who seeks help from Solace follows? 
We usually try to identify their problem over the phone to assign them with the perfect practitioner, unless they asked for a certain one. Then they come for the first appointment, fill some forms and start the first general session. After that, they develop a plan with the practitioner on how to work together to overcome their problems.
WE SAID THIS: Never be ashamed to seek help. Never.