Skechers Blends Lifestyle and Wellness With Launch of "YOU by Skechers" Footwear Collection
Via Skechers
In a wonderful attempt to channel your inner self and identity, Fashion Retail Group's internationally acclaimed footwear brand, Skechers, launches a new FW18 collection including a new line for YOU with just the right campaign strategies. Skechers has been at the forefront of style and comfort with its lifestyle and performance range. Keeping that in mind, the new range 'YOU by Skechers' is designed with a foundation in health and wellness, for the young woman who wants to go from the office to the yoga studio to dinner in comfort and style.
'YOU by Skechers', the latest footwear line, is an exciting crossover between the current lifestyle and performance range. The category really speaks to the way the modern, busy woman who has a healthy and active lifestyle, runs from the office to the yoga studio in their flexible pair of kicks that allows them to multi-task. The shoes are versatile, comfortable, trendy, and minimalistic. They simply speak to the modern woman, represent her identity, and help her combine lifestyle and wellness.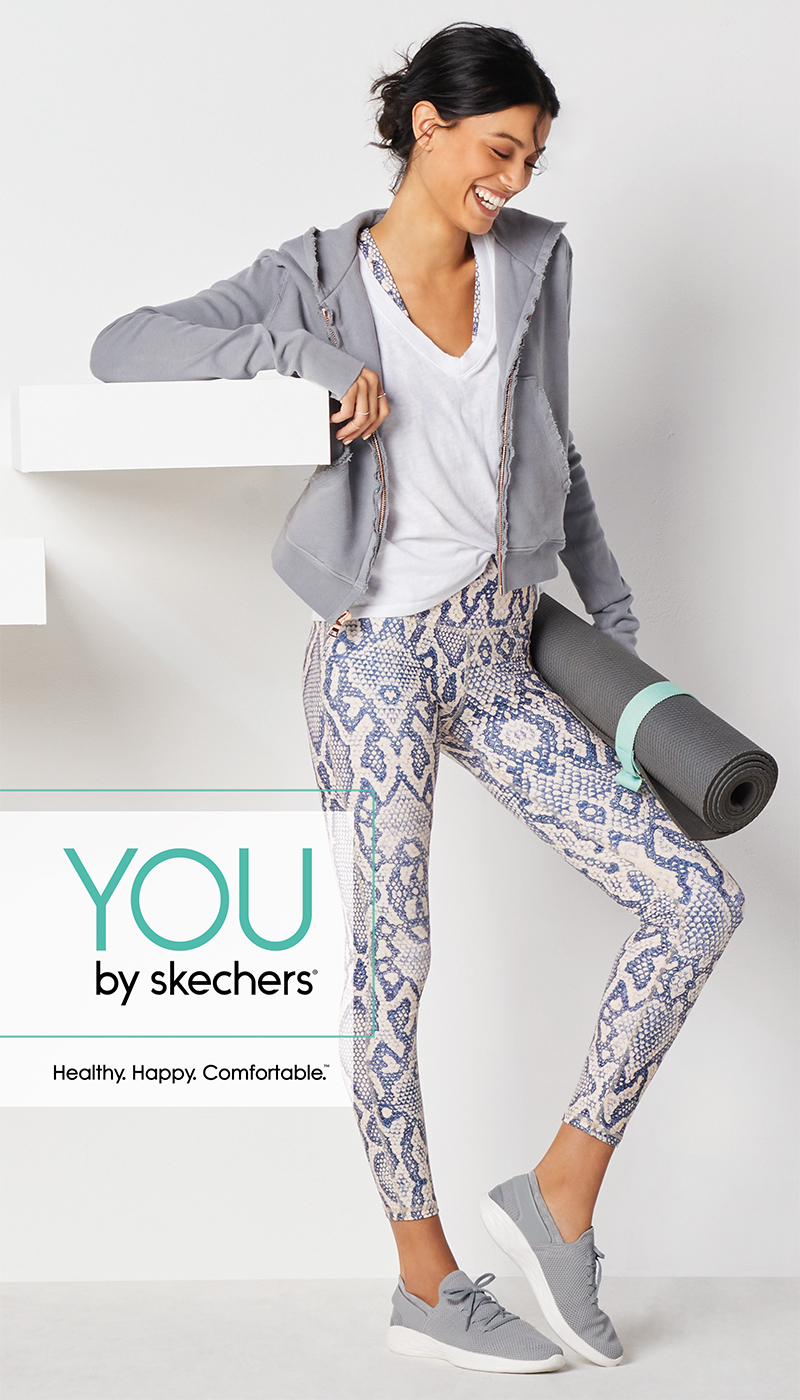 To align with the feel of the shoes, the promotional campaign for 'YOU by Skechers' has an original soundtrack sung by Brothers featuring Jack Diaz. The song speaks to each and every one of Skechers' target audience and perfectly highlights the brand's message and sheds light on it.
Meanwhile, the company will collaborate with four high-profile sports and wellness ambassadors that will be showing us how Skechers plays a role in their daily routines. These ambassadors are Amr Reda, Head Coach, Certified Fitness Nutrition Coach, Certified Kids Nutrition Specialist, and Co-Founder of the popular transformation challenge, "RE-MOVE"; Mohamed Abbas, Co-Founder and Head Coach at Move Egypt; Amina Samy, Crossfit Coach at RX Fitness; and Amira Azmi, a Certified Health and Fitness Coach and Influencer. Last but not least, Dr. Nourhan Kandil, Nutritionist, Fashion Influencer, Spinning Instructor, and most importantly, a proud mother.
Alongside 'YOU by Skechers', the company also launched its latest range of FW18 which is more energetic and stylish, while still maintaining the Skechers comfort. The collection made for men, women, and kids features unexpected colors and materials such as rhinestones, clean cuts, and even glittery feel in some pieces.
WE SAID THIS: We're definitely owning more than one pair!