Yesterday was a celebration of the happiest news in Dubai! In a very cute Instagram post, His Highness Sheikh Hamdan bin Mohammed bin Rashid Al Maktoum, Crown Prince of Dubai and Chairman of the Dubai Executive Council, announced that he and his wife Sheikha bint Saeed bin Thani Al Maktoum were blessed with twins on Thursday, May 20, 2021. Rashid, the baby boy, and Sheikha, the baby girl, were seen wrapped in white in Sheikh Hamdan's hands while he looked at them lovingly. A portrait of the late Sheikh Rashid bin Saeed Al Maktoum, can also be seen on the wall in the picture, suggesting the late grandfather watching over his grandson, the new father.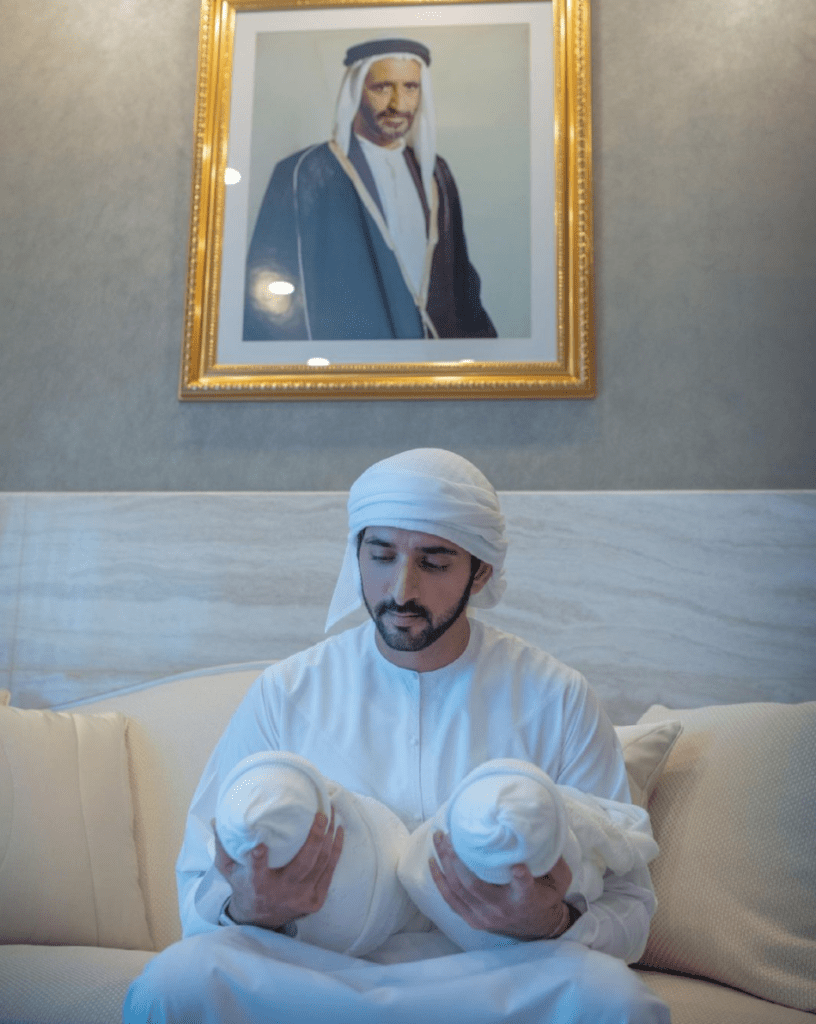 Before that, Sheikh Fazza', as he is most commonly called, introduced the world to his little bundles of joy through a quick Instagram story where he posted an illustrative picture implying the birth of a baby girl and baby boy, sending speculations across the public.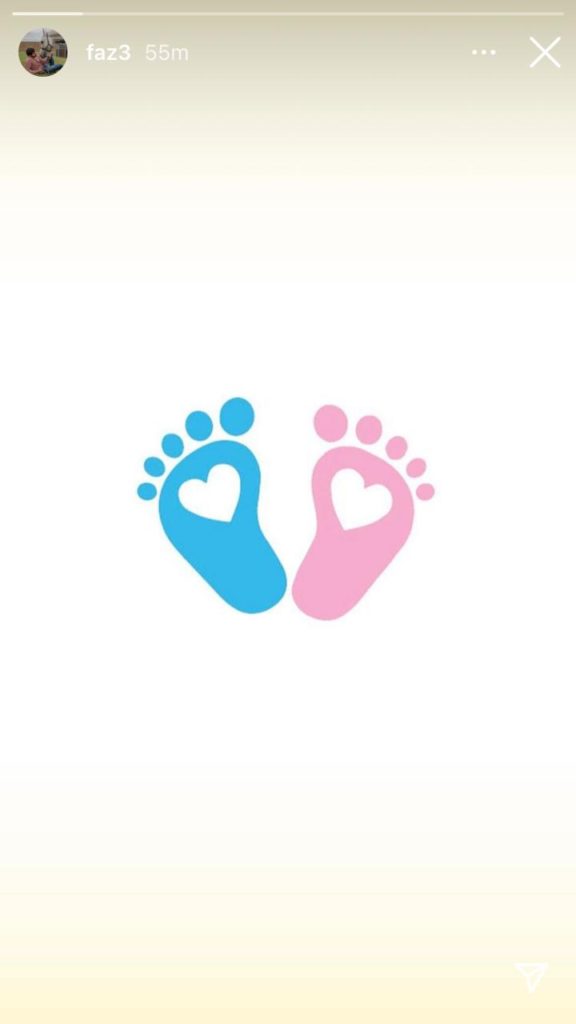 Congratulatory and celebratory messages have been all over social media, in addition to posts from Mama Noora, the royal family's long-serving governess and family friend, and Director General of Dubai's Protocol Department, Khalifa Saeed Sulaiman, among many others.