Saudi Arabia's Pizza Hut Made Fun of People with Stuttering Problems, and People Are Angry
via Twitter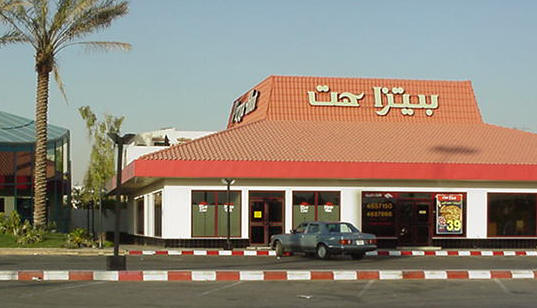 Pizza Hut in Saudi Arabia has apologized for an offensive tweet that appeared to me fun of people with a stammer. Social media users in Saudi Arabia took to Twitter to express their outrage at the fast food chain by using the hashtag #I_am_boycotting_Pizza_Hut — which has been used more than 50,000 times.
The brand has deleted the tweet which repeated letters at the start of words to mimic people with the speaking disorder on International Stuttering Awareness Day.
Authorities in the kingdom were also unimpressed. The country's Ministry of Commerce and Investment said that it will summon the company and take necessary measures against it.
WE SAID THIS: This is not the first time that Pizza Hut has made a PR blunder. A few months ago, the brand made fun of Palestinian hunger strikes with a Facebook post.