Pizza Hut Under Fire After Mocking Palestinian Hunger Strikers
Via The Turban Times
The official Facebook Page of Pizza Hut Israel posted a screenshot from a video that was released on Sunday by the Israel Prison Service (IPS).
The screenshot implied that Marwan Barghouti — a Palestinian political figure and the leader of a mass hunger strike that started on the 17th of April — ended his strike by eating pizza.
Pizza Hut Israel Photoshopped the picture and added a box of pizza in Barghouti's cell in Kishon prison. They didn't stop there, they also inserted a banner in Hebrew saying "Barghouti, if you are going to break the strike, wouldn't you prefer pizza?"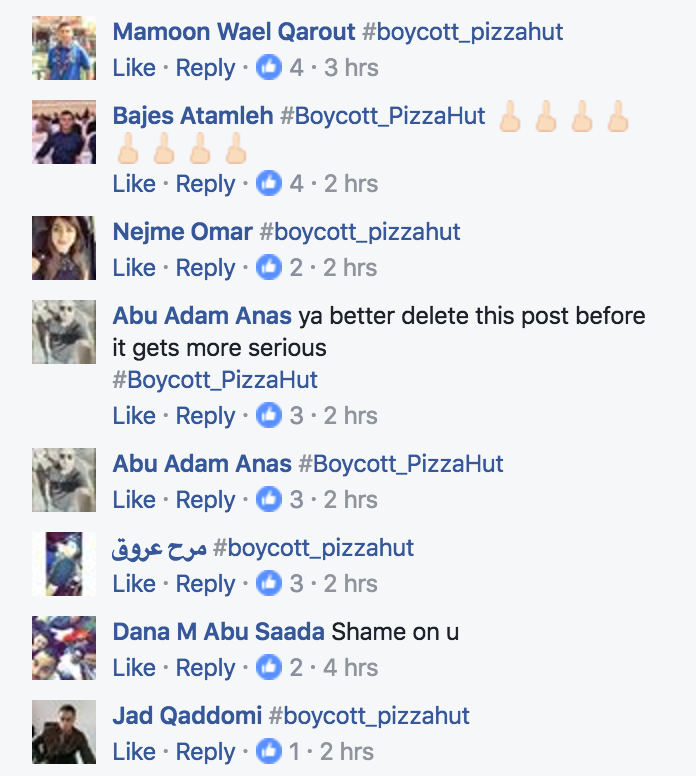 Fortunately, the insensitive post had severe consequences. Supporters of the Palestinian hunger strike took to social media and called for everyone to boycott Pizza Hut. The hashtag #Boycott_Pizza went viral on Twitter and Facebook in a matter of hours.

On Tuesday, Pizza Hut International posted an official apology for the inconsiderate post.
The video released by IPS was intended to break the morale of prisoners regarding the mass hunger strike. A lot of people questioned the authenticity of the video and argued that it's fake; including Fadwa Barghouti, Marwan's wife.
WE SAID THIS: Pizza Hut should stick to stuffing their crusts, instead of stuffing their political opinions down people's throats.