As it is anticipated to be integrated into the projected mega-city Neom, artificial intelligence (AI) became a significant topic to be explored and the main pillar of the 2030 Vision of the Kingdom of Saudi Arabia. With that being said, from Sept. 13 to 15, the Saudi Data and Artificial Intelligence Authority (SDAIA) will host the second edition of the Global Artificial Intelligence Summit in Riyadh according to Arabian Business.
The theme of this year's summit will be "Artificial Intelligence for the good of humanity." As stated by Arab News, it will discuss the effects of AI on many vital sectors, specifically: smart cities, human capacity development, health care, transportation, energy, culture and heritage, environment, and economic mobility.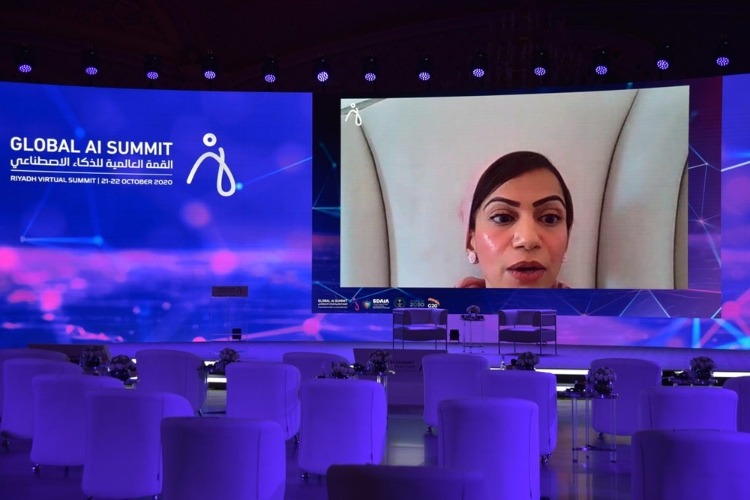 At the first Global Summit on Artificial Intelligence, which was held two years ago, more than 200 academics and decision-makers discussed both approaches to combating the pandemic and the trends shaping the field of AI. Asharq Al-Awsat claimed that more than 13,000 individuals attended the summit's events.
Dr. Abdullah bin Sharaf Alghamdi, president of SDAIA, told Arabian Business that Saudi Arabia has set the vision of this modern technical field within the objectives of its Vision 2030 and will seek through this global summit to become a major forum in the world in the field of AI after the success of the first summit held in 2020. Moreover, Alghamdi suggested:
"It has become clear that artificial intelligence techniques have begun to be used in our daily lives and will have a significant impact on all aspects of life, so the Kingdom of Saudi Arabia has set the visions of this modern technical field within the objectives of its Vision 2030."

Dr. Abdullah bin Sharaf Alghamdi via Arab News
In a paper written by the European Parliament titled Artificial Intelligence in smart cities and urban mobility, it is suggested that AI applications can improve and innovate water and energy infrastructures, and urban services and promote empowered and resilient communities in smart cities. On the other hand, APlusTopper claimed that AI can limit privacy, and allow for excess network trust, and social control. We must acknowledge that technology development is important and something we cannot avoid as we adapt and change every day, despite the fact that we are unable to determine which side is correct at this time.