On the International Day of Charity, Saudi Arabia took the lead in promoting social solidarity. On September 5th, the Saudi cabinet green-lit the National Center for the Development of the non-profit sector. This aligns with Saudi Arabia's vision of growing the number of volunteers in this sector to one million by 2030, and for the sector to achieve 5% contribution to the Saudi GDP by the same year.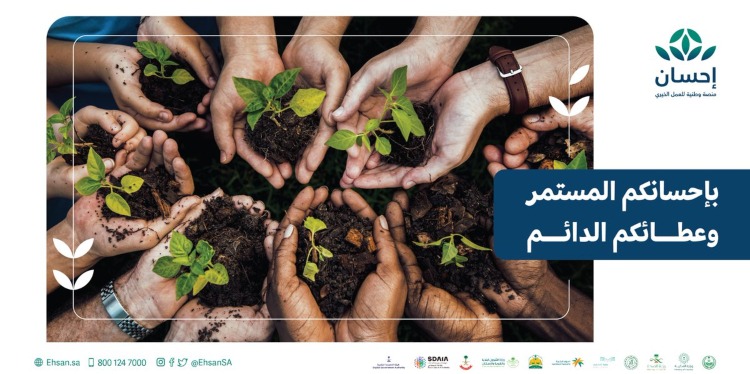 This center will monitor and manage this sector and push non-profits towards the Kingdom's goals. Among its other tasks as well is to instill social activism and solidarity among individuals, and bridge the gap between communities through tolerance, compassion, and cohesion by providing for those in need. The center will also help in developing and strengthening the framework of other charitable organizations to facilitate their goals, and achieve societal benefit.
This advent into growing the non-profit sector comes hand in hand with developing national digital platforms which facilitate the donation of funds like the 'Ehsan' platform. This platform works to manage and ensure the sustainability of donations.
The hardships the world had to endure during the pandemic has pushed everyone to give back more to their societies, and a national endeavor by Saudi Arabia will surely bring prosperity through the caring arms of social solidarity.