Saudi Arabia Prepares for Hajj in 2021 as Pilgrims Begin to Flock Towards Mecca
Via Al Arabiya
The Ministry of Hajj and Umrah officially stopped issuing prayer permits at the Grand Mosque in Mecca, a sign of the upcoming Hajj season. For the last few months, Saudi has been preparing for the arrival of pilgrims for this year's holy season. According to an official statement, permits are to be issued again starting July 24.
For the second year in a row, Hajj comes during a time of a global crisis, as COVID-19 continues to spread despite the international community's best efforts, which pushed many countries around the world to restricting travel.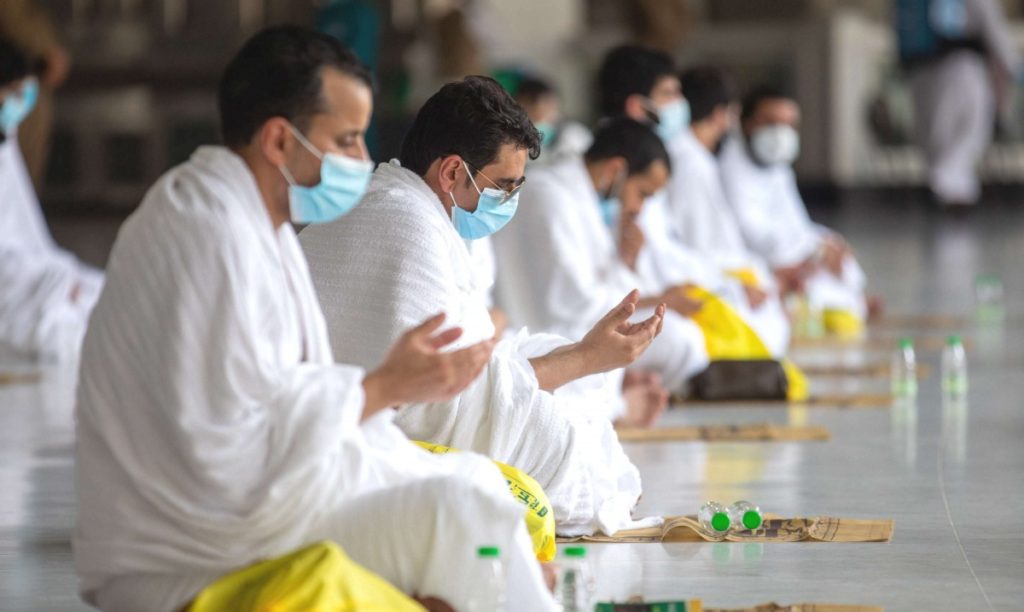 Last year, Saudi Arabia proved itself to be up for the challenge as it was able to organize a safe and successful Hajj; however, it came at a cost to the numbers of pilgrims. In 2019's season, prior to the pandemic, the Kingdom hosted around 2.5 million people from all around the world, in what was dubbed 'humanity's largest gathering,' but in the year that followed, the numbers dwindled significantly to only 1,000 pilgrims.
This year, with the advent of several successful vaccines and the tightening of precautionary measures, Saudi Arabia plans to accept 60,000 pilgrims.
The Saudi government set up checkpoints outside Mecca to ensure pilgrims are carrying the necessary permits. Moreover, safety measures such as wearing masks, avoiding shaking hands, and maintaining a safe distance, are to be implemented during this year's Hajj.
WE SAID THIS: Hopefully Muslims around the world will be able to enjoy a safe, beautiful Hajj.