For anyone craving that hard-core adrenaline rush experience of thrill-seeking water rides, look no further than Saudi Arabia's Qiddiya water park. It will be Saudi's first and also the region's largest water theme park which was launched with a 2.8 billion SAR contract. Arriving at the park, guests will get access to nine zones: the Entry Gate, Camel Rock, Dub Grotto, Wave Wadi, the Den, Viper Canyon, Arabian Peak, the Herding Grounds and Surf Lagoon. In total, there will be 23 water rides to try out.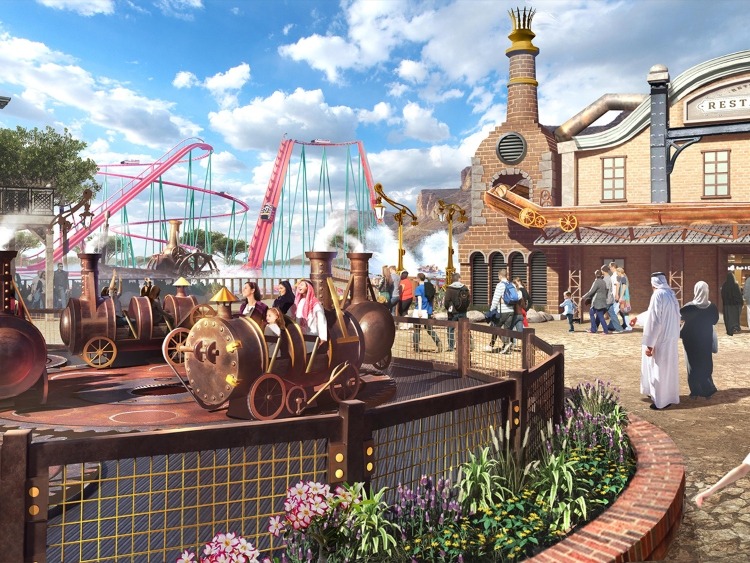 Beyond that, Qiddiya's theme park will also have its very own Six Flags. The amusement park will be the first of its kind in Saudi Arabia and will be home to 28 rides and attractions. The Six Flags section will focus more on dry land activities spread out between six themed lands that include Steam Town and Twilight Gardens. Along with that, it will also include one of the world's longest, tallest and fastest roller coasters, Falcon's Flight.
Stay tuned and begin the countdown for the exciting opening of the Saudi theme park that is yet to be announced.