Last Thursday, during an event hosted at City Stars, Samsung unveiled the latest innovation in the Galaxy line, Galaxy Note II. Building on the success of the Galaxy Note, the Galaxy Note II will go even further in creating an interactive and unique creative experience for both business professionals and budding artists, alike. Offering the latest advances in personalized and expressive content creation, the Galaxy Note II, is the ultimate smartphone for users on-the-go.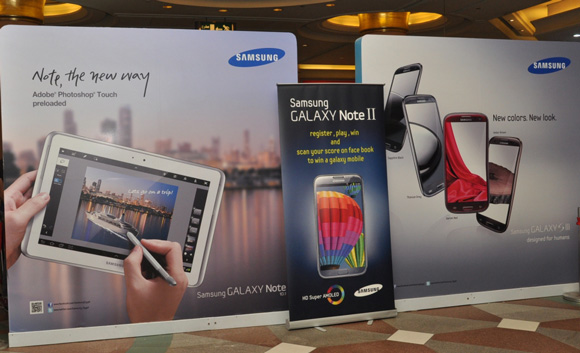 The event was attended by key people in the media, marketing and sales industries in Egypt with live entertainment, giveaways and a lively atmosphere right in the middle of Cairo's busiest and largest malls.
There were 3 main speakers, Duke Park – General Manager of Samsung Egypt, Sherif Barakat – Head of HHP (Hand Held Products) Division and Wael Zain – the HHP Product Manager.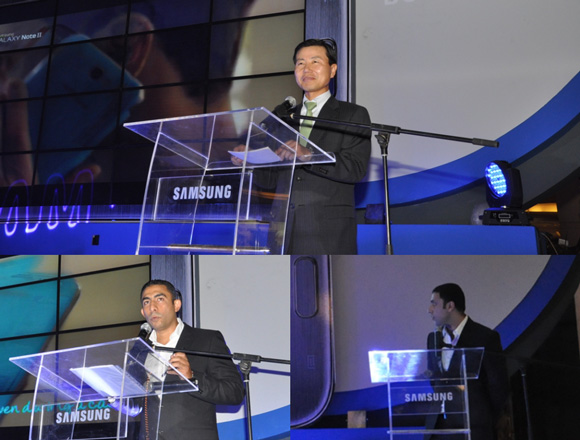 Speakers of the Launch Event
If there is one thing we know, it's that Samsung knows how to market a product and honestly they do have the quality and specs to support that kind of marketing. So what makes the Galaxy Note II special? Well, other than it being the only Android device other than the Google Nexus running Android Jelly Bean 4.1, there is a lot more that this device can do. Check out the video below highlighting all tricks it has up it's sleeve.
WE SAID THIS: Well done Samsung Egypt, Great Launch Event and Great products as usual…