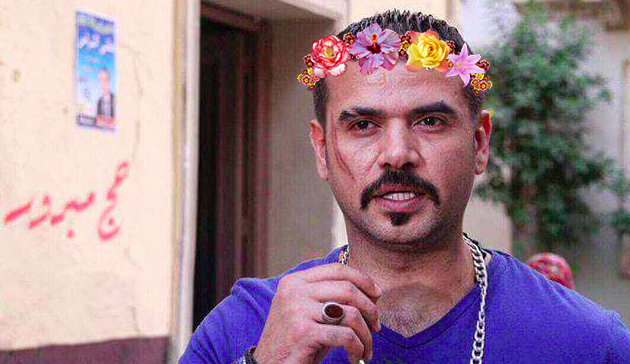 You would think celebrities have grown thick skin with the constant criticism and bullying they're subjected to. Apparently, there is a seniority code when it comes to disrespecting fellow artists. This past month, Arabs have been having a blast with Samo Zein's mosalsal (series) where he played a thug.

Memes and spoofs were happening every minute and Zaen has stayed very calm through it all. Until, fellow singer, Mahmoud El Esseily had to throw some major shade.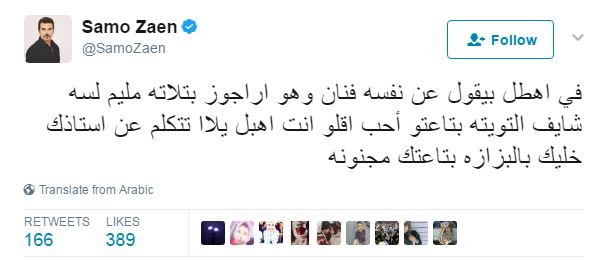 The Lebanese singer soon took to Twitter to post the most hostile tweet in his social media history; it was also in Egyptian slang.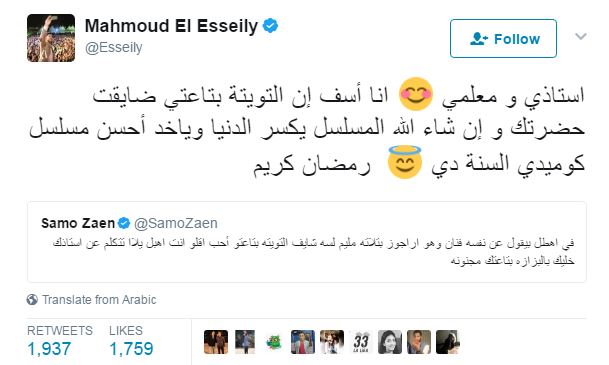 El Esseily did not stay put and retweeted Zaen's tweet with the shadiest tweet that has ever existed. "My mentor [referring to Zaen]. I apologize that my tweet has upset you. I hope your series becomes a Ramadan hit and wins best comedy of the year," El Esseily tweeted. The shade was strong because, of course, Zaen's mosalsal isn't a comedy whatsoever.
WE SAID THIS: We have ourselves a Twitter feud!