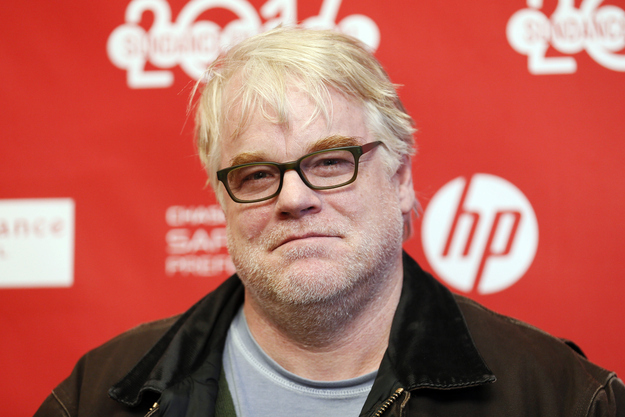 BREAKING – Academy Award winning actor Philip Seymour Hoffman has been found dead in his New York home on Sunday Feb 2, 2014.
According to the New York Post, the thespian was found by his friend in his apartment at approximately 11:30am. The actor, best known for his Oscar-winning performance as Truman Capote in the film Capote, was only 46-years-old at his time of passing.
To commemorate Hoffman's incredible acting career, we have chosen some of our favorite, most thought-provoking quotes from his movies:
"Ever since I was a child, folks have thought they had me pegged, because of the way I am, the way I talk. And they're always wrong." -Capote, as Truman Capote

"It's the hardest when someone has a notion about you and it's impossible to convince them otherwise." -Capote, as Truman Capote

"I am a writer, a doctor, a nuclear physicist and a theoretical philosopher. But above all, I am a man, a hopelessly inquisitive man, just like you." –The Master, as character Lancaster Dodd

"There's nothing I can do for you, if your mind has been made up. You seem to know the answers to your questions, why do you ask?" –The Master, as character Lancaster Dodd

"Your fear of capture and imprisonment is an implant from millions of years ago. This battle has been with you from before you know. This is not you." –The Master, as character Lancaster Dodd
And our favorite quotes from Hoffman, as himself:
"The only true currency in this bankrupt world is what you share with someone else when you're uncool."

"Actors are responsible to the people we play."

"I have a fine level of recognition in the business and among the acting community now, so I consider myself one of the lucky ones. If I didn't think that, there would be something wrong with me. I'm grateful and thankful for what I've got."

"It was all that (drugs and alcohol), yeah. It was anything I could get my hands on … I liked it all."

"I went (to rehab), I got sober when I was 22 years old. You get panicked … and I got panicked for my life."
We Said This: RIP, your presence on our screens will be missed!