Redpepper Films Cinematographer, Nadine Yasser, Spices Up Our Lives With Latest Influential Project
Fashion and colorful ads come to mind when thinking of production company, Redpepper Films' work. Occasionally, they drop on their social media a project that is not fashion-related and is certainly not an ad, where they remind their audience that when they want they can wear whichever hat they chose where their mission is creating influential and relatable work. This is seen with their latest video series, "Halah Rakm Sefr" (Patient Number Zero). However, before we dive into the crux of this deep video, we've spoken to cinematographer and co-founder of Redpepper Films, Nadine Yasser, who's shared with us many insightful things regarding the company and…therapy.
Nadine Yasser and her then-fiancé (don't worry, they're married now), Sherief Akram, launched Redpepper Films in late Sept. 2020. They've always talked about starting their own company following their vast experience working for advertisement agencies. Through their collective experiences, they've decided that they wanted their company to encompass a few key elements, "No matter how swamped we get with filming commercial projects, every now and then, we must remember why we started…we started so we can leave some form of influence and impact on people. It can be something that upsets them or cheers them up and changes their way of thinking. That's the vision of us as Redpepper; we as an agency normally do everything related to media production. From creating the script and creative idea to directing filming, editing, and everything in between. We work on projects from start to finish with all of its logistics," said an enthusiastic Yasser. Yasser and Akram simply aimed to fill a gap in the industry that they saw lacking through their previous experiences. They wanted to highlight more influential, relatable stories.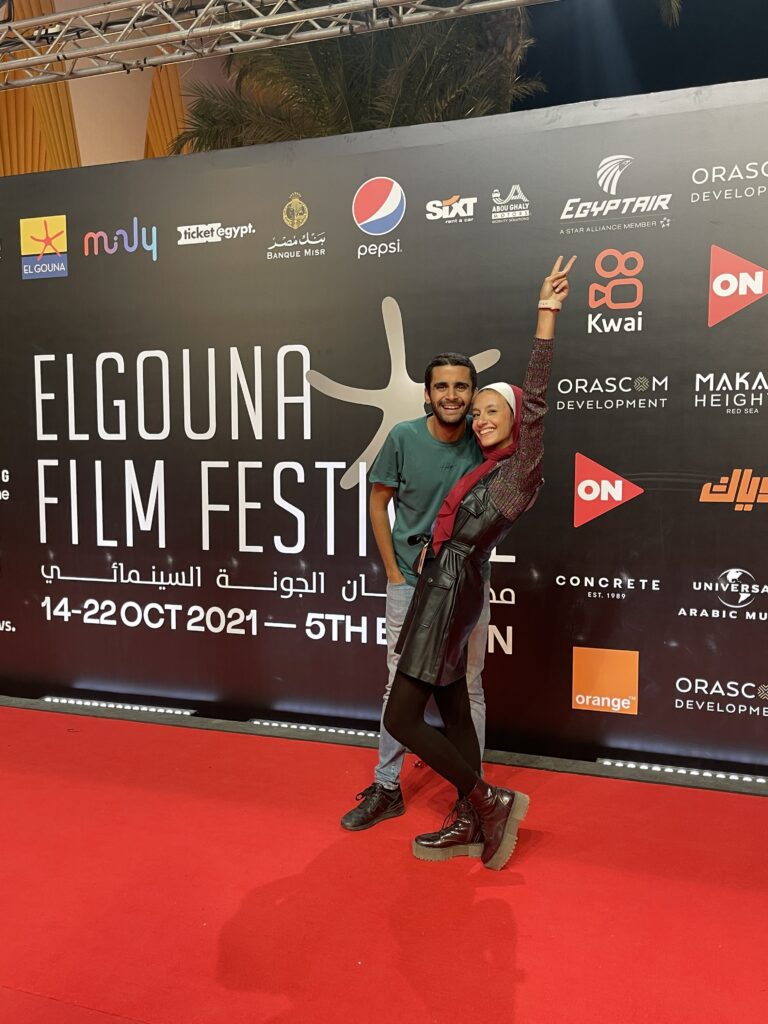 Redpepper Films' identity is underlined through every little detail, starting with their name. When asked about how they came around to choosing the name, Yasser confessed that the thought process was quite random, "We'd think about our favorite things and since I love vegetables, Sherief suggested Redpepper Films and we thought the name was catchy. This went on to align with our identity quite nicely; as our identity is fresh and young, and I think that's portrayed well through our stories for instance."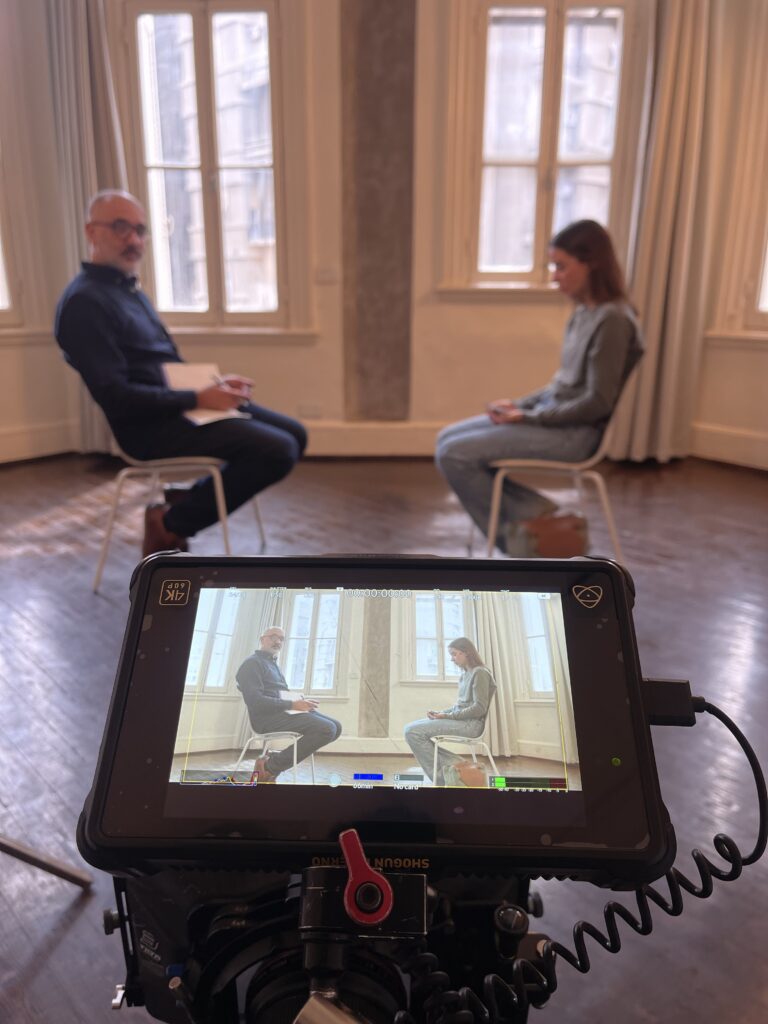 At the heart of their content, what really drives Redpepper Films, is the mission to have an impact. Yasser who has always been a fan of shows with a storytelling format, lately one of her favorites being Badya's ads, especially as it is covering relatable stories that other people can experience. Yasser has always had a particular impactful project in mind, "Two years ago, before launching Redpepper Films, I had this idea related to therapy (what came to be known as Halah Rakm Sefr) as I've always been fascinated with psychology and even on the personal side, I've always wanted to try therapy myself." Yasser went on to explain her relationship with therapy and how that influenced her work. "It was because I wanted to try it out for myself and also because there were moments in my life where I felt like I truly needed it and didn't want anyone to judge me or feel bad for what I was going through, I just wanted someone to explain to me why I am going through what I was going through; validate it."
By going through therapy, Yasser learned that her personal experience is apparently not so personal "I learned that I am evidently not the only one that has wanted to go to a psychologist but did not know-how. I am not the only one whose parents saw that therapy is an odd thing. I am not the only one that lives in a society where they don't accept this mindset."
Yasser has even proven these notions once she posted to her Instagram, asking about people's experience with therapy and if they've gone to therapy? And a copious number have answered that they don't go because they're afraid their parents will find out. This inspired the first episode of the series which tackles the stigma brought on by the older generation regarding speaking to a professional about our issues. "The concept of the parents disapproving of going to therapy is not a bad move from them as much as it is they can't imagine how much of a difference attending therapy can do for their kids," Yasser goes on to explain how family input isn't enough, "When I talk to my parents, sure, they listen to everything, but at the end of the day, their opinion is quite biased as I am their kid; however, when you visit a psychologist, they don't tell you what to do or what not to do, they ask you questions that clarify how you see a specific subject, from various perspectives."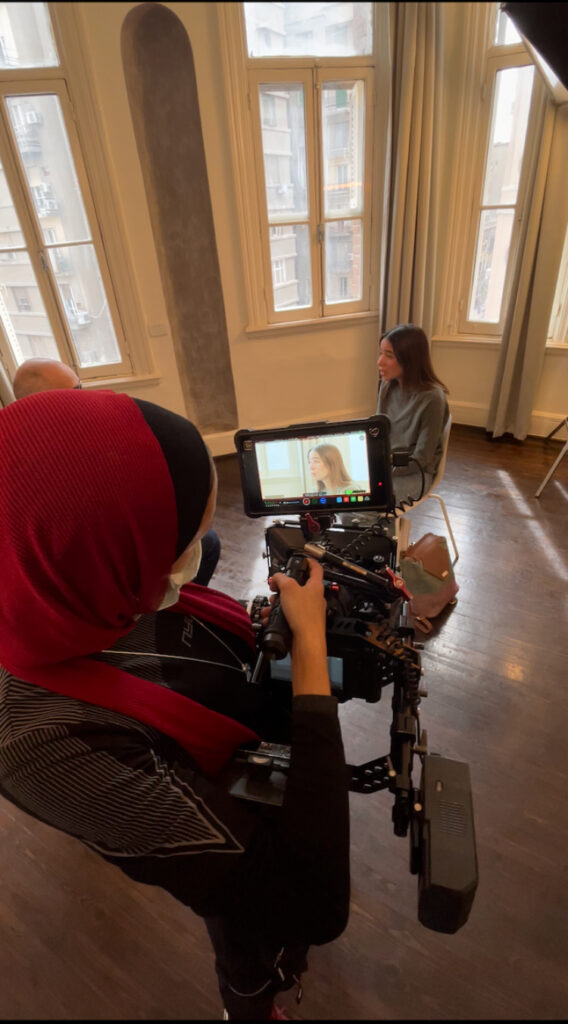 Since therapy can be seen as a taboo subject, Yasser aims to use her series as a conversation starter. Opening a dialogue about the various reasons why people seek therapy to different people that go to therapy. "We want to tackle issues that people often think that they're usually the only ones facing, in regard to therapy." Though the cinematographer has yet to decide on these specific issues, she will be making it an interactive process where she reaches out asking for what people would like to see. Especially since "Halah Rakm Sefr" starred Hana Daoud, an upcoming young actress; Yasser expressed that moving forward for their next video they would like to explore an issue played with a young actor, especially if they can highlight toxic masculinity and the notion that if men express their feelings, they're seen as weak.
Set up in one on one therapy sessions, the two-minute videos are deep, personal, and relatable; you can cut the tension with a knife at how raw it is.
WE SAID THIS: Striking the right dose of impact and art might be difficult, but once you've got it, it's so worth it.