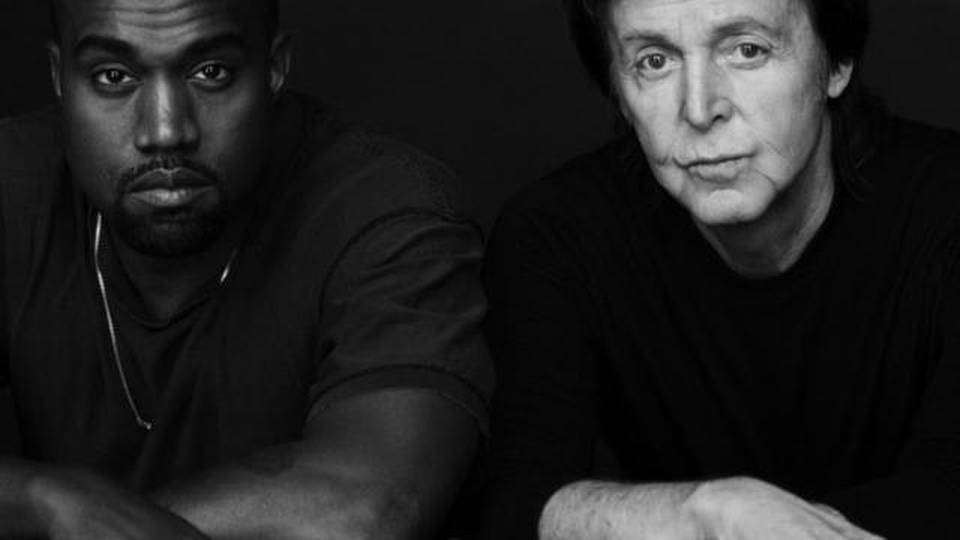 Paul McCartney and Kanye West have teamed up for new track "Only One", dedicated to Kanye and Kim's daughter North. The pair co-wrote the track, with McCartney playing keyboards and West toning down vocals to AutoTuned singing as opposed to his usual direct raps. The song is available to stream on Kanye's website.
The reactions to the unlikely duet were many, but the ones that went viral were claims by Kanye fans that they had never heard of the Beatle. However, these may have just been trolling Twitterers, because Google exists, and because the alternative is too bleak to consider.
Ty Dolla $ign, who provides background vocals on "Only One", has also hinted that there may be another upcoming collaboration between the two that will also include Rihanna.
Sia has just released the video to her brand new track "Elastic Heart", which features dance performances by child dance star Maddie Ziegler, who had previously starred in her fantastic "Chandelier" video, and actor Shia LaBeouf.The video has been heavily criticized as portraying pedophiliac tendencies, and Sia has taken to Twitter to apologize for these concerns and clarify the imagery, saying that the dance represents "two warring Sia self states".
The 50 Shades of Grey soundtrack already has Beyoncé and The Weeknd on board, and now Ellie Goulding has shared her contribution to the film score, a track titled "Love Me Like You Do". The track was co-written by Goulding and "Habits" singer Tove Lo.
Justin Bieber is the new face of Calvin Klein underwear, so now we have to get used to his signature wounded expression on billboards.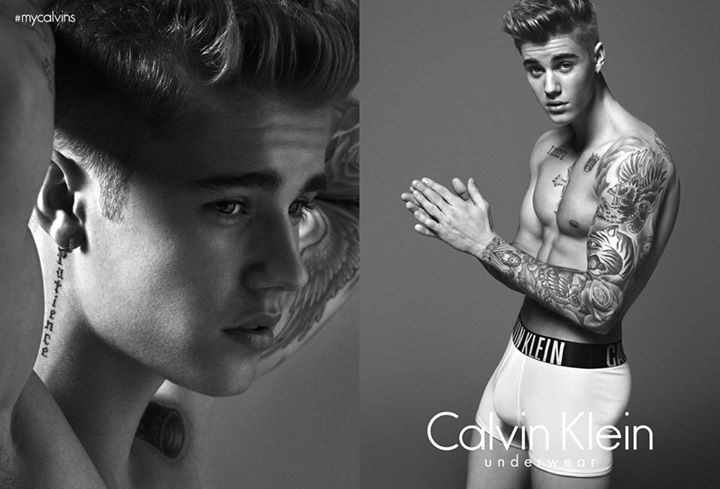 And Scott Weiland has announced that he will be releasing a new album titled Blaster this March, along with new band the Wildabouts. In the accompanying press release, Weiland describes the new sound as "furry", adding, "the album has its own distinctive sound, but it also can entice those Stone Temple Pilots and Velvet Revolver fans who have stuck by me."
WE SAID THIS: Don't miss For the Record: Albums to Look Forward to in 2015