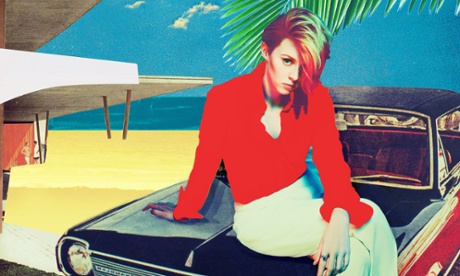 La Roux is back with darker-than-usual but synthy-as-always new track "Let Me Down Gently", the lead single from upcoming album Trouble in Paradise, out this July. Give it a listen here and hold for the 80s style drop:
And Jeremih borrows a bit of "Rhythm is a Dancer" and is as smooth as ever in his new one "Don't Tell 'Em", off his upcoming third album Thumpy Johnson:
I haven't yet seen The Amazing Spiderman 2, but Andrew Garfield is rather amazing in this brand new Arcade Fire video. Here he is shaving his head and dancing in drag – and appearing with the band during their live performance at Coachella earlier this year – in "We Exist":
And Justin Timberlake celebrates Michael Jackson's iconic dance moves in "Love Never Felt So Good":
Dave Grohl's got a new project up his sleeve – the Foo Fighters frontman will be hosting and producing an HBO television show about recording studios across the U.S., to premiere later this year. The series will build on his documentary Sound City, about the LA-based studio of the same name.
Next week brings us the release of Sharon Van Etten's new album Are We There, including singles "Taking Chances", "Every Time the Sun Comes Up" and this new one titled "Your Love is Killing Me":
WE SAID THIS: Check out last week's For the Record: Usher Kisses, Sings and Drums.