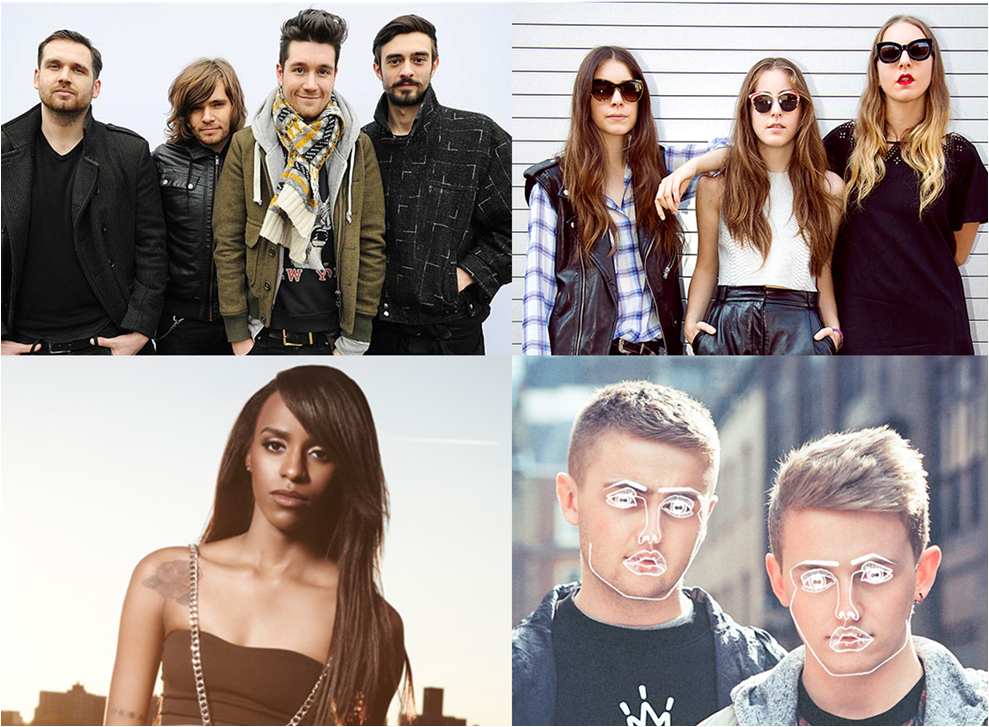 Bastille
Bastille skyrocketed to popularity after the release of their hit single "Pompeii" in February, which they followed up with some pretty solid tracks such as "Things We Lost in the Fire" and "Oblivion". The band have also offered up pop song covers such as TLC/The XX cover "No Angels" and this masterpiece combining 90s hits "The Rhythm of the Night" and "Rhythm is a Dancer"
Lorde
At just 17, Lorde became the first New Zealander to ever hold the number one spot on the US Billboard Chart. She made headlines with her track "Royals" and her outspoken views about feminism and other musicians, and inspired many, many memes: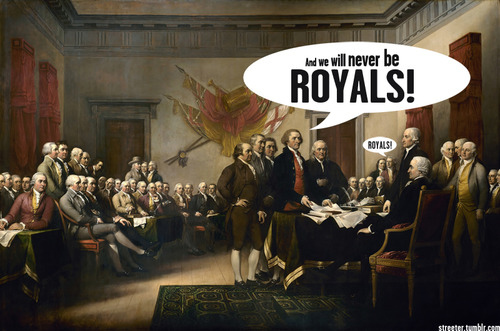 Haim
Haim started out as a family cover band, with their father on drums and mother on guitar before the three sisters formed their own band in 2006. Combining folk, RnB and rock 'n roll, Haim's sound has been compared to a whole range of bands including Fleetwood Mac and En Vogue. Their singles include "Falling" and "The Wire":
Robin Thicke
"Blurred Lines" was undoubtedly one of the year's biggest and catchiest songs, but Robin Thicke is technically more a comeback artist than new artist, even after the dramatic transformation. Let's take a few steps down memory lane to remember what Robin Thicke used to look like in 2002:
Disclosure
Electro duo and brothers Guy and Howard Lawrence AKA Disclosure joined in the rising EDM scene with their top-charting album Settle, including a whole lotta catchy tunes such as "Latch", "White Noise", "You & Me" and "When the Fire Starts to Burn". Check out their latest one "Voices" here:
Angel Haze
Originally more known for her feud with Azealia Banks than for her music, Angel Haze rose to fame this year with singles such as the Otis cover with Iggy Azealia. This month, she leaked her debut album Dirty Gold, which was due in March 2014, after a dispute with her record label. Check out the first single "Echelon" here:
Naughty Boy
Shahid Khan AKA Naughty Boy went from being virtually unknown to having Sam Smith collaboration "La La La" hit No. 1 on the charts this year. He's also worked with Emeli Sandé on several tracks including "Lifted", as well as with Wiz Khalifa and Ella Eyre on this one:
Capital Cities
Capital Cities have been around for a couple of years, but 2013 was definitely their breakout year. The duo originally worked on advertising jingles and music for commercials, which is how their first hit single "Safe and Sound" first started getting radio airplay. Their other singles include "Kangaroo Court" and "Farrah Fawcett Hair", featuring Andre 3000, and they've also done a few covers includes "Nothing Compares 2 U", "Staying Alive", "Madonna's Holiday" and this Pink Floyd/Tupac Shakur blend "Breathe":
WE SAID THIS: Don't miss Sherry El Kilany's picks for the top songs of 2013.