Reading Melodies: In a First, Two Egyptian Girls Host an Online Event About the Use of Braille in Music
Today, tor the first time in Egypt, two Egyptian girls, Mariam Mohsen and her friend Dana Mohsen, will be hosting an event on Braille in music, in English, with music experts from different parts of the world. The event will feature Bill McCann, Founder and President of Dancing Dots, Roger Firman, Chief Executive of Golden Chord, Gianluca Apollaro, the famed musician, Antonio Quatraro, and President of the Italian Union of the Visually Impaired in Florence, among many more.
Mariam is a visually-impaired pianist, audio engineer, and broadcaster. As both girls learned to read Braille music sheets and have been playing music for some time, they want to assist others regarding how to start and how to get the resources they need. Through this meeting, they aim to ease the struggle of learning Braille music for visually-impaired people across the world.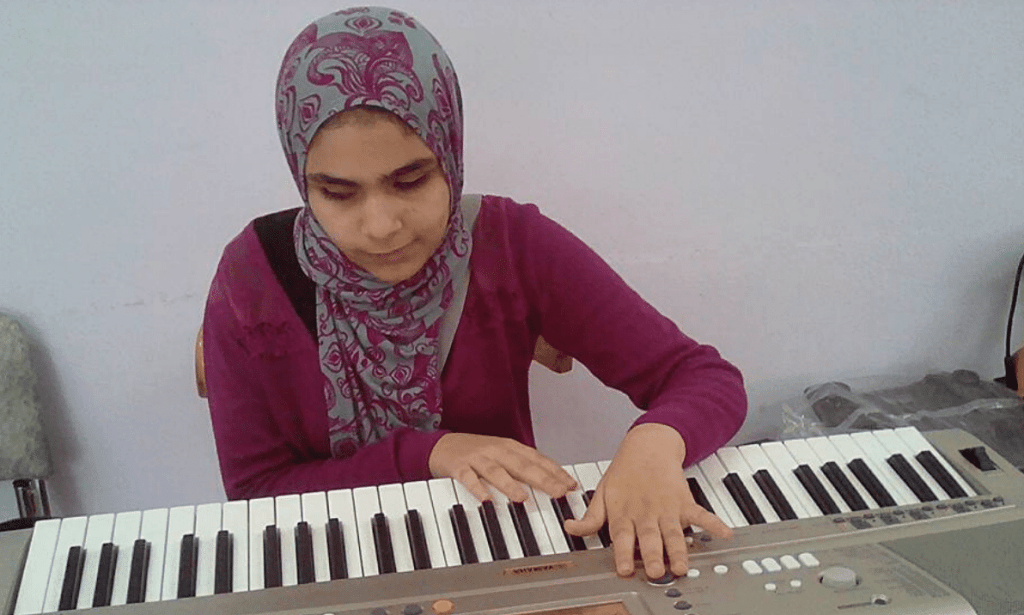 The event, which will be held on Teamtalk, will discuss the history of Braille in music, its importance, how to become familiar with Braille music sheets, Braille music software responsible for printing, in addition to interesting Braille music resources. It will also be an opportunity for the attendees to learn about different experiences and learn from them.
The event will be held at 7 pm (1 pm Eastern Standard Time, 12 pm Central Time, and 6 pm British Summer Time). To register and join their conversation, contact Mariam on Facebook or send her or Dana an email on dana.mohsen@hotmail.com and mariammohsen789789@gmail.com.
WE SAID THIS: Isn't this amazing!