The UAE is returning next month with its eleventh edition of the creatively diverse, Ras Al-Khaimah Fine Arts Festival. Set to take place from Feb. 3 to Feb. 28 in the historic village of Al Jazeera Al Hamra, the event will be spotlighting artists of all visual forms. With different themes each edition, this year is all about nature.
With over 130 creatives from 35 countries, the festival is bringing on artists from all walks of life and experiences to examine their own interpretation of nature.
The event will kick off with the premiere of 'The Chocolate War' documentary discussing child slavery in the chocolate industry followed by an insightful discussion. Also, there are nights under the stars accentuating the beauty Al Jazeera Al Hamra paired with foreign film projections from the European to the Asian, all of which is free of charge.
Aside from the experiences for film aficionados, there are thematic weekends like heritage-related days highlighting the rich history of Ras Al-Khaimah. Offering its visitors everything from camel rides to traditional Arabic coffee 'qahwa' workshops. The festival also offers a host of tours ranging from City Food Tours to a closer look at Al Jazeera Al Hamra.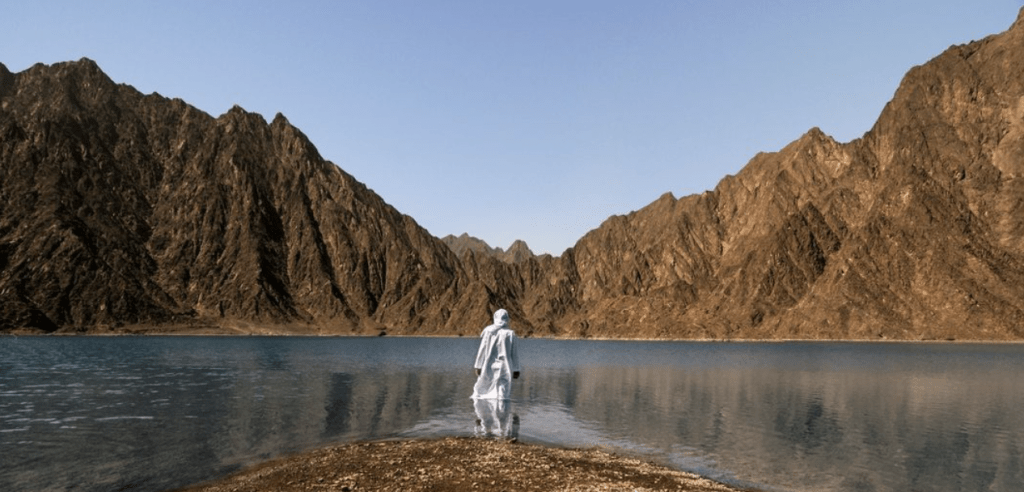 Aside from the picturesque city beauty, people will have the opportunity to join workshops intertwining nature and art with a varied use of mixed media, between ceramics to silk. With a collection of crafts workshops like 3D Rustic Wall Art through potpourri or Contemporary Impressionism Painting. It's worth mentioning that the festival caters several of its events to children like its Flower Pot Painting.
You can now book your spot for any of these workshops or events, free of charge through the festival's official website.
WE SAID THIS: Don't Miss…Ras Al-Khaimah Fine Arts Festival Brings Local And International Artists To The Forefront Of UAE's Art Scene