Rami Malek Wins a Golden Globe for His Role as Freddie Mercury
Via Firstpost
2019 had its arms wide open for us from its very first second, and with the awards season finally kickstarting, last night was the perfect proof of that.
Sunday, the 6th of January, 2019, marked the 76th edition of the world's renowned Golden Globes Awards ceremony. As usual, we love being the bearers of good news hence we are happy to announce that Egyptian American Actor, Rami Malek, made us all proud last nigh with his win. The film proudly won 'Best Motion Picture' while Rami earned the 'Best Performance by an Actor in a Motion Picture' award.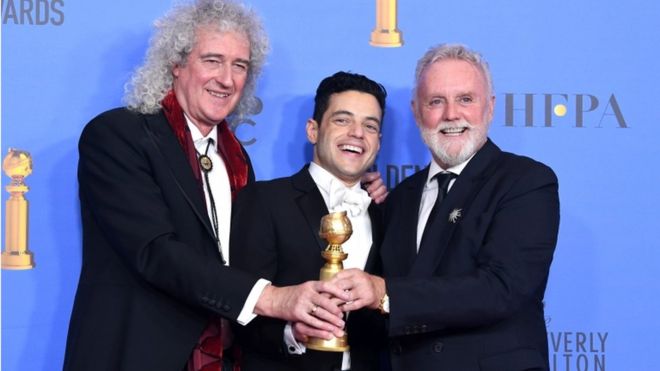 Ever since Bohemian Rhapsody's teaser photo was released last year, we've been keeping a keen eye on the film and the brilliant star. The release of the trailer, and finally the film, kicked off a total frenzy with Egyptian fans as well as those all over the world, going crazy for both the actor and finale result.
The biopic about Queen's legendary lead singer successfully broke box office records as it garnered over $500 million worldwide. This was without a doubt attributed to the fact that Malek aced his role truly portraying Freddie in his truest sense. It left no doubt in viewers minds that, Malek could actually win an Oscar for this.
It was then announced that the film and actor were short listed for the awards. We crossed our fingers, prayed and thankfully, we were heard!
Yet, the question is still remains, will Malek receive the highest accolade of his career for this role? Will Malek win the Oscar!