Everyone loves a good come back story and with the first day of Ramadan behind us, the internet and every household has been talking about actress and fawazeer Queen Sherihan's return to TV!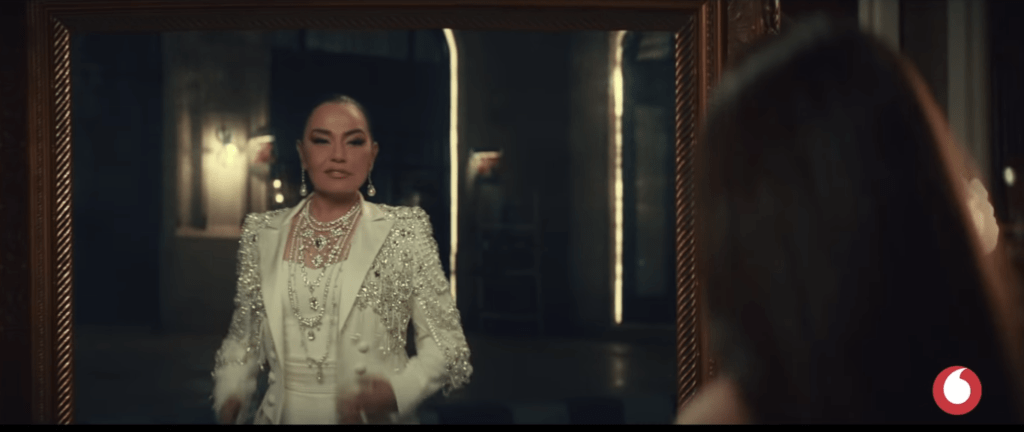 With so many brands over the years having tried to convince her to make a cameo, be it in movies, TV shows, Ads, or even events; Sherihan has always turned them down, with no reason but to keep her privacy and anonymity intact. If anyone wanted to continue to fly under the radar it would be her, with previous stories surrounding her career, leading up to the most recent battle with a rare form of cancer, Sherihan has chosen to remain outside of the spotlight caring for her family and her well being than inside of it. Until this La La Land-esque musical hit the screens, a production that is worthy of the recognition it has been fast receiving.

There is no better message catered for the star than Vodafone's latest Ad/jingle featuring the starlet in all her glory. Dressed to the nines in Zuhair Murad and styled by Mai Galal, while being in the best shape a 50 something year old could be. Donning her signature long locks, Sherihan is back to remind us that she is here to stay.
The commercials song tackles precisely what the world needs to hear right now "this too shall pass!" Everyone lives through hardships, falls down and comes back up, and that is what life is, a never ending cycle of ups and downs, but only the brave and hopeful are able to tackle all of life's curve balls one at a time and persevere.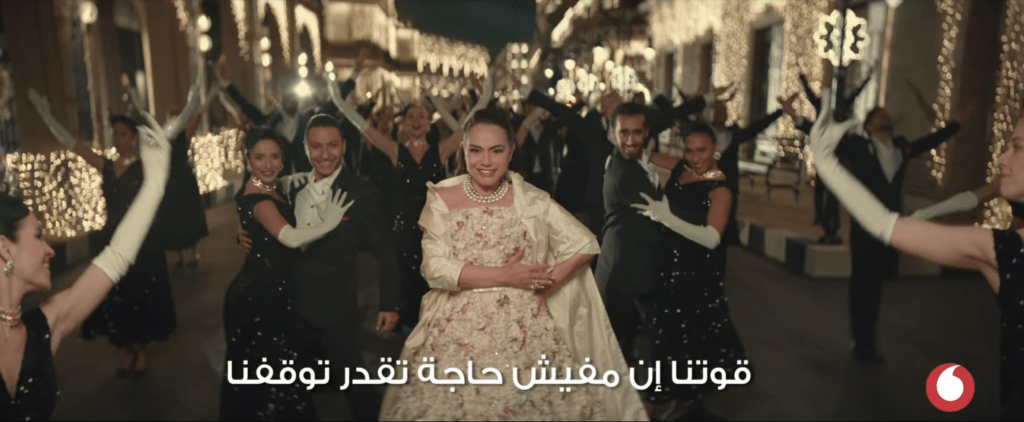 Although the TV ad was a bit too long for my liking, repetitive in the jingles messaging, I do have to say the visual effects and dance routines are what kept me wowed throughout the nearly four min song. In internet time, and even TV Ad space time that is a sure as hell a long time, but well worth it to see local production teams able to pull off a well executed piece of content. It not only tackles a message everyone needs to hear right now with the state of world, but also put Sherihan back on her throne.
WE SAID THIS: Are you as excited about Sherihan's comeback as we are?