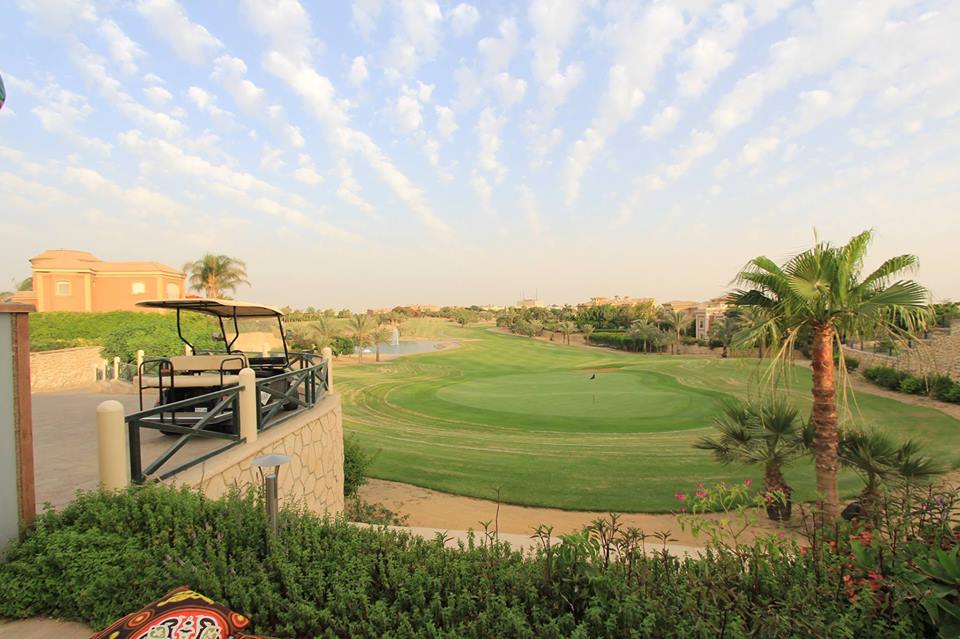 Going out for iftar during Ramadan is something we've come to dread from how crowded the places are and how terrible the food usually is.

Last Tuesday, we were invited to have iftar at The Smokery in Katameya Heights Golf and Tennis Resort and it didn't disappoint. We arrived a bit early and enjoyed the coziness of the place, the slight breeze and gorgeous view overlooking the greenery that Katameya Heights is known for. It was just the kind of relaxation we needed.
A few minutes before iftar, the appetizers on our table started to show up, giving the table the Oriental touch that makes Ramadan so special. Okra in red sauce, potatoes, babaganough and tahina with bread were teasing us, all cooked in a typical Egyptian way that made us feel right at home.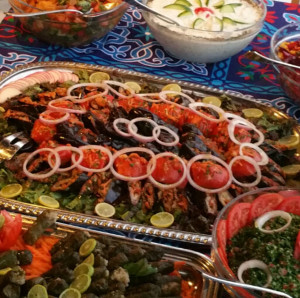 We had a choice of creamy chicken soup or tomato soup, which were sizzling hot and just the right amount of creaminess for my liking. The tomato soup had a bit too much tomato flavour in it, but was still pretty good.
The open buffet had a variety of salads and appetizers that looked so appealing, you just had to take a bit of everything. I must say, the beet salad and vine leaves came out on top, with the fattoush and pickled eggplants following right up.
As for the main dishes, there was a collection of Grilled Kofta, Picatta, Shish Tawook  and Grilled Salmon to suit every protein lover's taste. The grilled salmon was cooked to perfection, moist and smothered with just enough butter to make it exceptionally tasty. The Kofta was also very fresh and cooked just right with the perfect seasoning. The steak picatta was a little overcooked, but great quality and filled with flavour, not something you'd expect at an open buffet.

There were two different types of rice, white rice with sha3reya and we're still arguing on whether the other was just brown, seafood rice or lesan 3asfoor. Whatever it was, it was very tasty! And though the sides and proteins didn't exactly compliment one another, the food was all too scrumptious for us to care.
Another highlight would be the seafood pasta with pink sauce. They didn't skimp on the seafood and wasn't bland at all. Usually with seafood pasta we've tried around town, the seafood components don't have that much flavour, but the shrimps were delicious and the sauce itself was so good.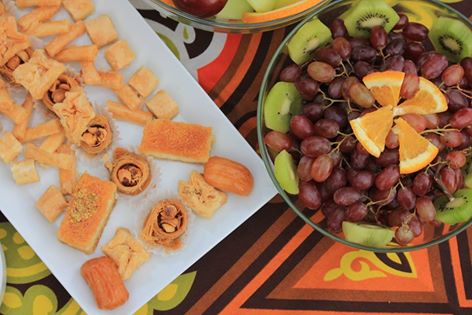 By now we were stuffed and left with very pleased and satisfied tummies, enjoying the ambiance and relaxing view with a cup of tea, trying to make room for dessert. Luckily, the desserts were very light: a mix of seasonal fresh fruit, such as pineapples, cantaloupe, watermelon and plums along with oriental desserts, roz belaban and, of course, Om Ali.
Overall, we had a great night out and didn't want to leave from how much we enjoyed the place. Having been to many open buffets before in Ramadan, we were surprised how good the quality of the food was. Everything was just pretty damn delicious.
Definitely a place I would recommend and go back to again, especially that the items in their open buffet change on a regular basis, so there's still so much more for us to taste!

WE SAID THIS: For more information and reservations, visit The Smokery's Facebook page here or call 01026019175.