Ramadan is the month of faith, spirituality and virtue. It's also the month of food, especially desserts. Things like konafa, basbousa, baklava and om ali have probably been in the Egyptian kitchen for centuries.
But this Ramadan, Cairo's top dessert shops have decided to put their spin on the traditional like never before. We tried and fell in love with some, and are dying to try others.
So if you're wondering what to take with you for the next round of Iftar gatherings, check out these drool-inducing creations:
Konafa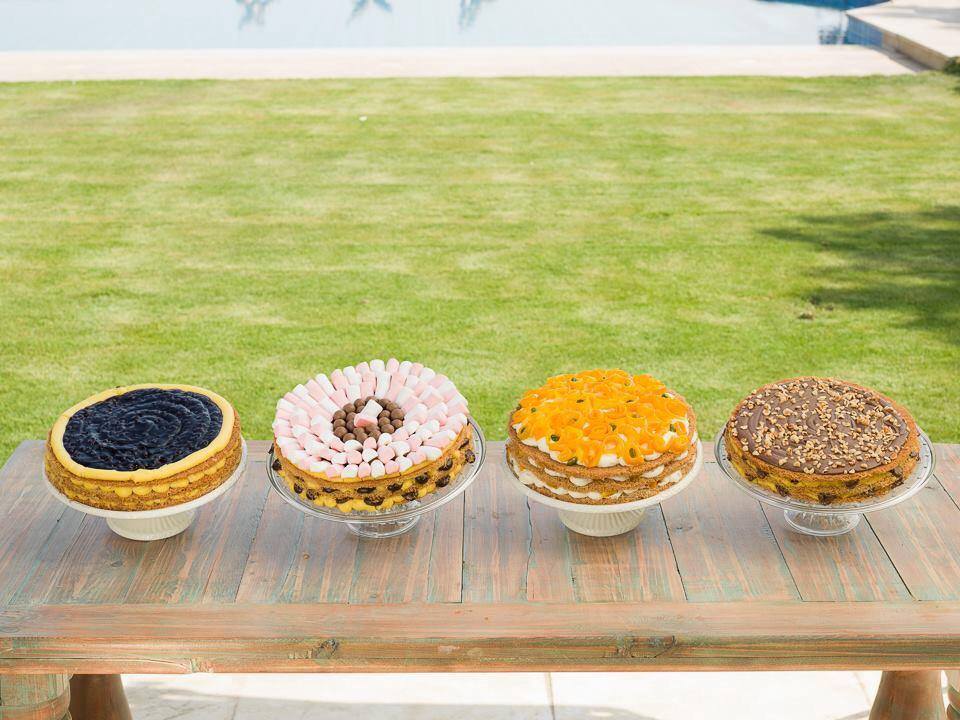 Konafa has been the star of almost every shop's spin on Ramadan desserts this year. Everything from konafa cakes and konafa bowls to konafa cones and konafa cups – all waiting to be devoured.
Dessert heavyweights like NOLA, Devour, Pavlova, Dukes, Carousel, Tortina, Sale Sucre, and The Batter Half & Co all have konafa creations that you should definitely taste.
Basbousa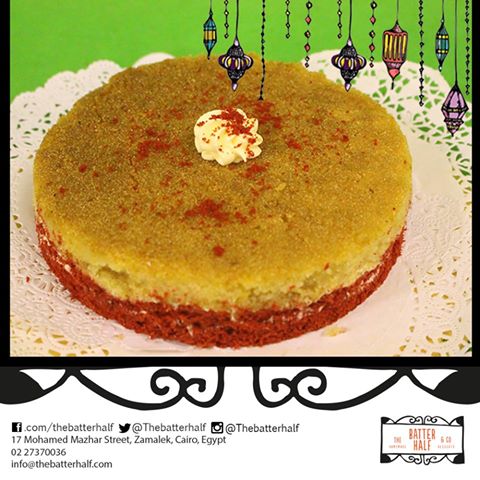 Not everyone tackled the good ol' basbousa, but we're more than satisfied with The Batter Half & Co's Red Velvet take. A layer of basbousa paired with another of red velvet cake makes this heavenly mix.
NOLA has their own version, as well, but to be honest, we don't really need any more basbousa creations!
Konafa + Basbousa
The "+" is not a typo, there is really a creation that combines konafa and basbousa together!
If you can't decide which you want to kill yourself with after Iftar, then opt for Devour's Konafa Dynamite that combines both with a delicious cream and pistachio topping. A heart attack is in order.
Baklava
If you're a fan of this classic dessert, you're going to love Carousel's spin on it. Their "Goulash cups" have the most delicious-sounding fillings, like crème brulee, mango konafa, and Nutella konafa.
Dukes are also offering baklava tortes filled with mango, Nutella or marron. They also have Baklava Soiree with the same fillings.
Bala7 El Sham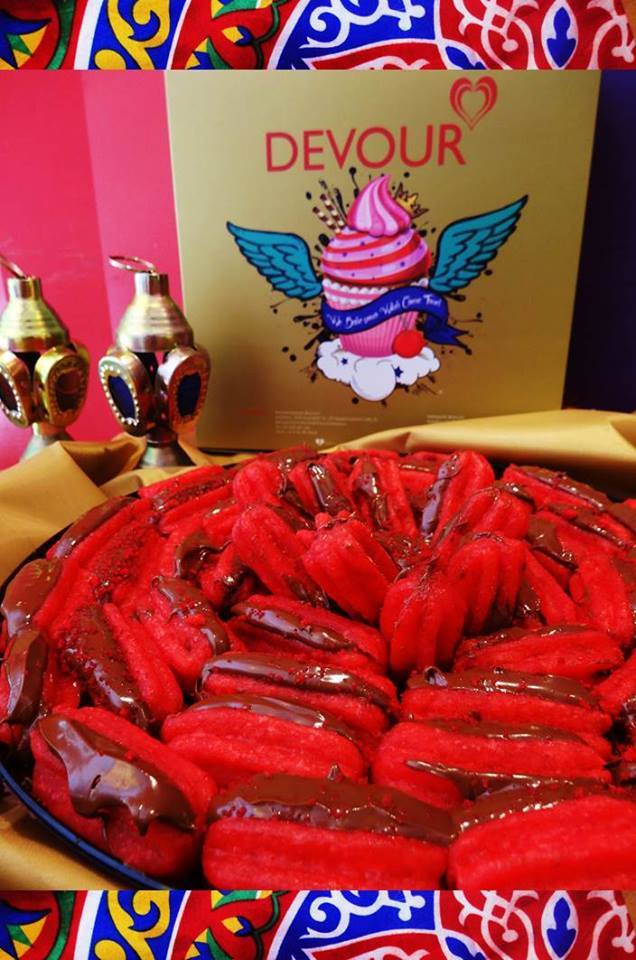 Devour's huge plate Red Velvet Bala7 El Sham with Nutella is ideal for big gatherings. If the long title of the dessert scares you into thinking this is going to be too heavy to eat, think again. As sinful as it sounds, each piece is a pleasure to eat (don't go over three pieces, though).
If you fancy minis, try Dukes' Bala7 El Sham soiree stuffed with marron, Nutella crispies and more.
Atayef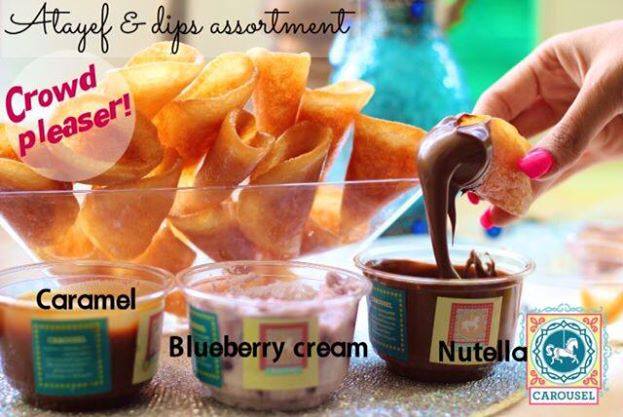 If you're hosting the next gathering, why not have an atayef station for dessert? With Carousel's atayef and Nutella, caramel and blueberry cream dips, it will certainly be a crowd pleaser.
For an individual-friendly option, try the Batter Half and Co's Nutella Atayef. Devour has also put their own twist on atayef with delicious fillings, such as strawberry and cream. Yum!
Cupcakes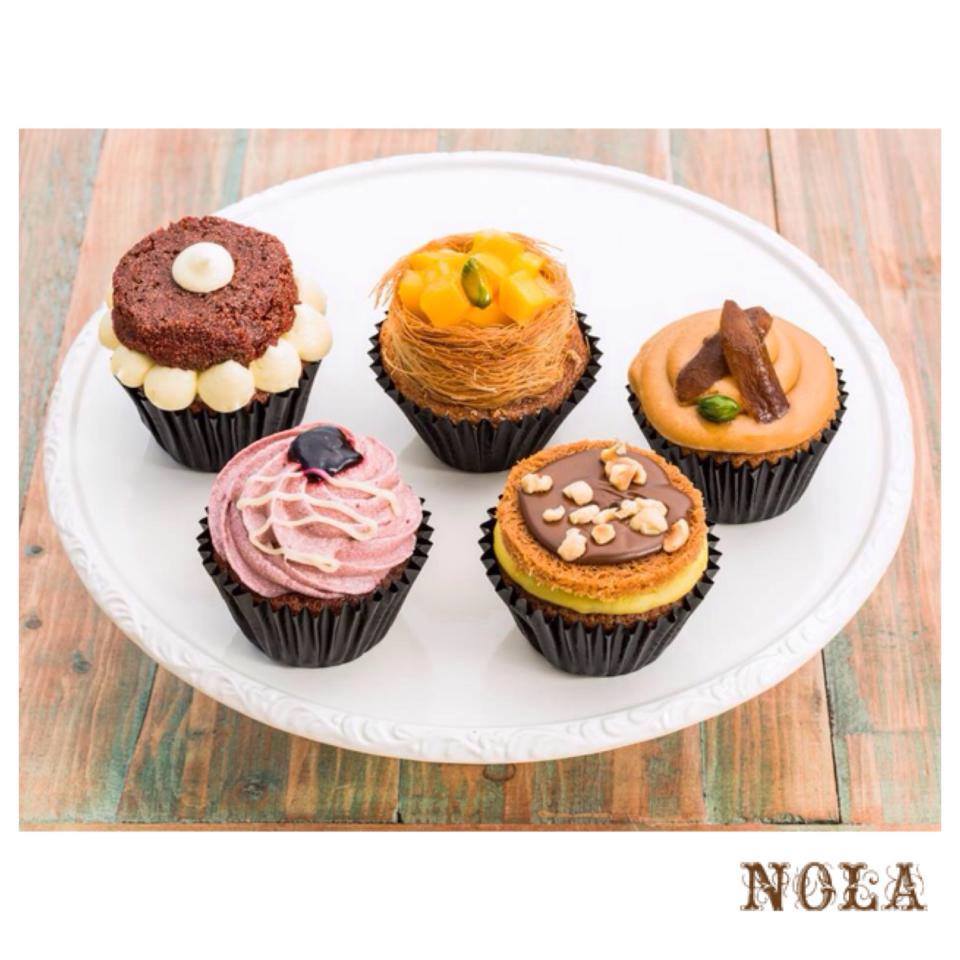 If there's one thing that Cairo doesn't need any more of, it's cupcakes. But we couldn't resist a Ramadan twist on the cute little things. Each of NOLA's five Ramadan flavors tastes better than the other, but the Bala7 Salted Caramel cupcake is a must-try.
For a more extensive range, try Devour's Ramadan flavors. They have a Halawa cupcake, enough said.
Om Ali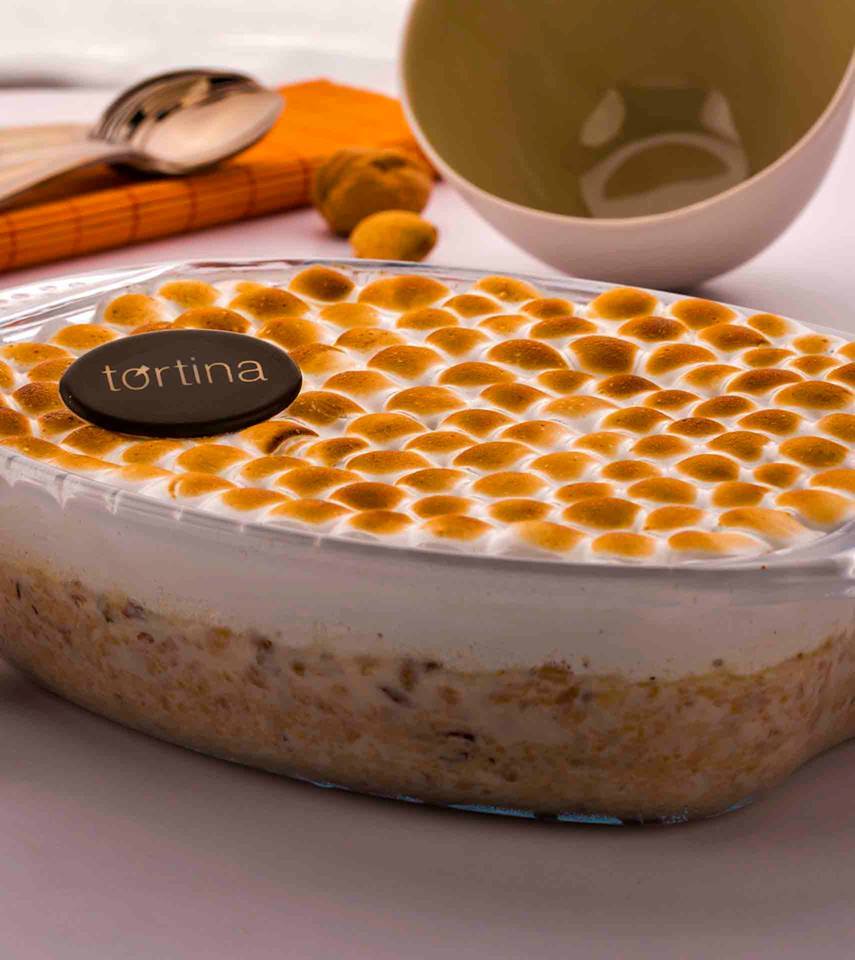 We were quite surprised to see that even the hearty Om Ali got some special treatment this year. Instead of having the well-loved classic version, try Tortina's with a crème brulee sauce, and beautifully caramelized Italian meringue on top.
Another alternative is newbie Pavlova's Om Ali with Caramel Croquant. We can hear you make those inappropriate sounds…
Rice Pudding/Mahalabia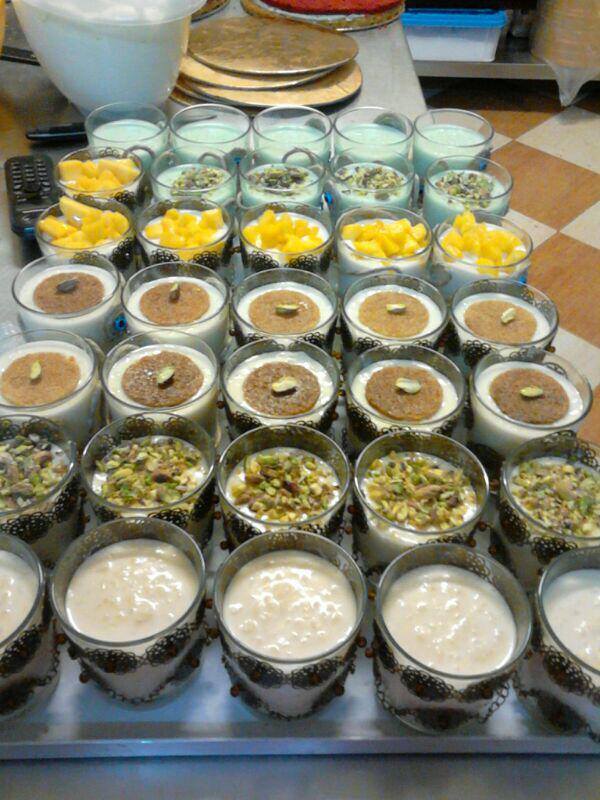 Who would have thought that things as humble as rice pudding and mahalabia would be subjected to delicious twists? Dukes dressed up their rice puddings with a variety of flavors from blueberry to Snickers. They did the same with the Mahalabia, offering flavors like coffee, Maltesers and more.
The Batter Half & Co. are offering rice pudding with different flavors as well. We're very intrigued by their mastic rice pudding.
Desserts Gone Lite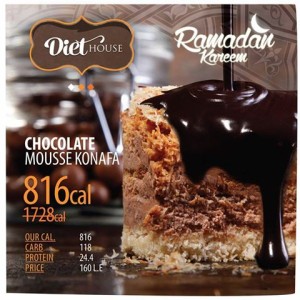 If you're watching your weight or if you don't want to have a sugar coma, you should give Diet House's special Ramadan desserts a go. Before you shun this idea, we're sure things like their White Chocolate Swiss Roll and Chocolate Mousse Konafa will change your mind. They make diet versions of these, among other delicious things, with almost half the calories of their classic counterparts.
WE SAID THIS: Hungry? Then don't click on this…