Egyptian Minister of Health, Hala Zayed, recently made a shocking announcement that cases of the highly contagious Delta plus variant of COVID-19 have been detected in Egypt. The news however, came hand-in-hand with positive developments. According to Ahram online, new incoming doses of the Pfizer and Moderna vaccines are now expected to arrive to Egypt soon. Additionally, the first batches of the Sinovac/Vacsera vaccine are now locally produced and available for the public. With the school season nearing in and a fourth wave of the coronavirus expected to peak in October, the following questions are posed: will the government be swift in giving safe access to the vaccine? Or will mandates be a new exclusionary tool?
Are we doing enough?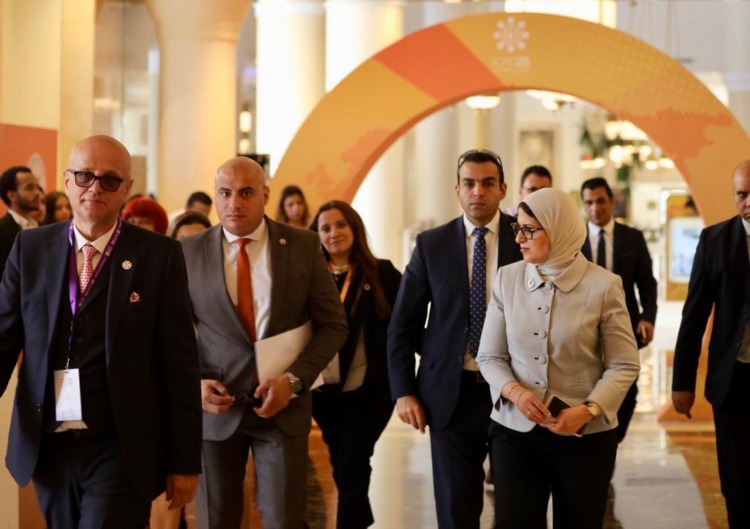 Egypt's vaccination initiative has definitely struggled to gain some steam. As the government sets ambitious goals, it still faces a disappointing reality. Officials already confirmed that only vaccinated individuals will be allowed on government-run campuses and educational institutions, according to Ahram online, with a plan on vaccinating staff and students this October. However, what seemingly strikes us as great news also poses another potential concern. The mandate threatens to eliminate a sizable demographic of people who have not yet received a vaccination.
Without a doubt, a push to vaccinate all individuals will save many lives and spare the economy. The means and facilities to carry this out, however, will require a boost in efforts for all citizens to be vaccinated.
The conversation around vaccination passports and certificates has been the focus of many in Western countries, where vaccination rates are higher. With questions of civil liberty over public health being asked, we need to know where we stand on this, and not compromise the well-being of our people and nation due to logistics and differing stances.
It is essential and life saving to vaccinate as many people as possible, but, given the aforementioned facts, it will most likely require a lot of effort, awareness, more planning on the side of the government, and a fierce commitment by the people in regards to health precautions.