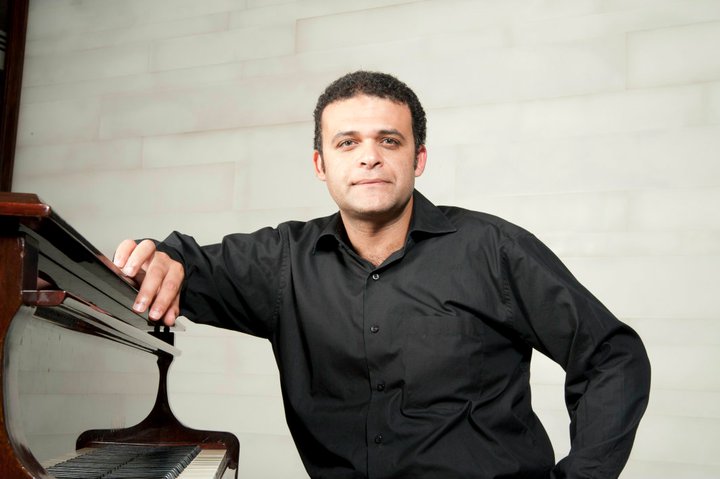 Amro Salah is truly a musician's musician – well-educated and well-versed in his craft, passionate in his endeavors and sincere in his mission to spread the soulful vibes and collaborative spirit of jazz. We caught up with him ahead of the 2014 Cairo Jazz Festival, which he founded six years ago, to chat about the misunderstood art form, what he really thinks of shaaby music and his vision for music education in Egypt.
How do you think jazz is viewed in Egypt?
Jazz is a very misunderstood style of music. People think it's really complicated and sophisticated and boring and all that… and that's in a way affecting the festival.
We're trying to change this idea… We're trying to promote jazz as an interesting type of art that makes you think and it's about freedom and it's got so many different, interesting elements inside. Improvising is a great thing, like being spontaneous, just getting on stage and talking to people with your instrument, freely – that's an amazing thing, don't you think so?
Jazz has a good history in Egypt… There were couple or three generations of jazz musicians here, but since we are a nation that doesn't like to remember its history, we decide just like to ignore things, throw it away.
Why did you start the Cairo Jazz Festival?

I started thinking of the festival when I started touring with my band, Eftekasat – that's a world music fusion jazz band that was founded in 2002.
It's one of the very early bands that opened the doors to like alternative or underground – I don't like this word, "underground" because it gives me a negative impression – that I'm an onion under the ground. I'm not an onion. I'm over the ground. So I'd rather call it an "independent" band because it gives me the sense that I am independent and I am capable of supporting myself on my own.
So Eftekasat in 2002 – in that time there were none of these bands that you're hearing about now. And we were regarded as pioneers in this field. We were playing in a time that no one else was doing anything. We were just playing because we love to play. We love to show what we're doing. So we started touring in 2004. And then like festivals and festivals. There were lots of really big culture events around the world. And I got introduced to what a jazz festival really means. So I saw that and I saw how beautiful it is and I came to replicate it in Egypt.
What made me encouraged is that we have a good number of Egyptian jazz bands… So why not gather them and have an international event? Bring artists from abroad, show what we have here… exchange, play together and jam, we can produce something really beautiful.
How do you respond to critics who claim that the Cairo Jazz Festival is losing its original flavor? For example, Mashrou' Leila is playing in this year's festival and they're not jazz.
Let me be straight, I'm a very straight person because in an earlier time, I would defend and say okay, Mashrou' Leila is lalalala but not anymore. And we are having a financial crisis here and we want to put on a big festival.
I want to support the country, even if it isn't supporting me. So I want to put on a festival – I insist to put on a festival – and we had to think of some artists that would bring a number of people, an audience, so we can sell tickets and finance the festival, otherwise the festival is gonna collapse.
I am worried. Every year I am very worried. I hope there will be a Cairo Jazz Festival #10…
There's always a way. That's what I believe in and the evidence is that we managed to do the festival in really difficult times. Like in 2011, I insisted to do the festival in time, in March… so this sense of challenge is like an addiction, it gives you more motive to work more and insist more.
How did you first become involved in music?
Piano was in my life since I was six years old because my mother is a piano teacher, so I grew up in a house where there is a piano and someone is always playing the piano, so this is an instrument that I know I will always go back to.
But talking about the period when I got inspired by other people, the bass guitar player is one of the figures who was really amazing to me… the 'woo' – I'll never forget it, yea, I mean that's really amazing.
Music is my life. It's the thing that made me happy and, you know, when you meet someone who makes you happy, you never forget him and that's it.
Why do you think jazz has been successful in the Egyptian music scene?
Jazz is really interesting, it's really fun. You can dance when you hear a Latin jazz tune like a Bossa Nova mixed with jazz. You move your body, you can really dance when you hear a hot funk tune or something like that. That's jazz. A Motown tune – that's really jazz, that's true jazz. Brass, big band, who are doing really hot, technical stuff – it moves something in you.
There is difficult jazz, definitely, technical jazz. But we shouldn't consider jazz really about boring people or some sophisticated type of art. It's really cool.
I really respect what's happening now in the Egyptian music scene and I'm really glad that I'm living and seeing this happening because I started in 1989 when nothing was really happening in that time. In the 90s, it was a very plain period in terms of music. Things started to happen at the end of the 90s, beginning of the 2000s and later on.
So now I can say fully there is an Egyptian music scene. One of our partners in the Cairo Jazz Festival is Vibe Studio… I think what Vibe is doing now is really very important – it's gonna be mentioned in history later on.
They started as a rehearsal place, but later on it turned to be a place for embracing arts and culture and producing new material, new songs, new bands.
The music scene in Cairo is full and thriving – but what do you think is missing?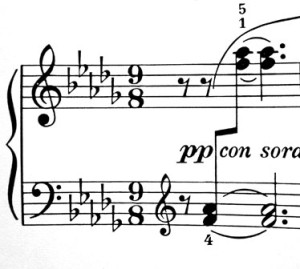 Being an artist who has had the chance to travel a lot and to get involved in music projects with other musicians and international musicians, I see that we're still lacking a very important thing, which is music education.
This needs a different kind of planning and vision to come up with a real music conservatory, having a serious curriculum like how it is in the U.S. or in Europe. But we need this really. This would make really a great difference, the outcome would be unbelievable.
What do you think of shaaby music?
If you're talking about shaaby music – if you're trying to say that artists like Okka and Ortega – this wave of shaaby music, then we're having an issue here because this is not considered shaaby music. This is un-explained music. It has no classification.
But I'm not the one who's going to say, 'No, this is really bad music. It's ruining the ears' and say all the negative things – no, no I'm not like that. I accept its existence as part of life now. But we need to analyze things in a different way.
Are we irritated from this kind of music? We have to ask ourselves questions, you know. Am I irritated? Yes, I am irritated. I am irritated. And many people are irritated. And many people they just complain, complain about this type of music, but what did they do instead of complaining? Or let me put it in another way. First, this is not shaaby music. Because the word shaaby means 'people's music' and the people's music or the pop music in Egypt has a good history and a very wealthy heritage of really good singers and great figures and great tunes.
This new type of music is hard to describe, classify or even analyze. It will take a long time to discuss – not in one interview. There are reasons why we are listening to this type of music now – economical and moral and political and everything. But I can tell you briefly in a couple of words: There is a gap. There is a gap and this type of art filled the void because nothing else was filling it.
What efforts are you making to educate people and get them to appreciate jazz?
We are trying to make as much of an effort as we can as Cairo Jazz Festival and on an individual level as jazz musicians. We are trying to tell people about jazz, the history of jazz and explain to people that jazz is not just a form of music, it's much deeper than that. It's all about human thoughts that are translated later to notes.
That's how I see jazz. Jazz is really deep. Average people don't like to think too much. They want to take things superficially but this is human nature and we cannot blame people for it.
But jazz is different. Jazz is really about thinking. It's about using your mind and understanding between the lines, behind the words and behind the notes.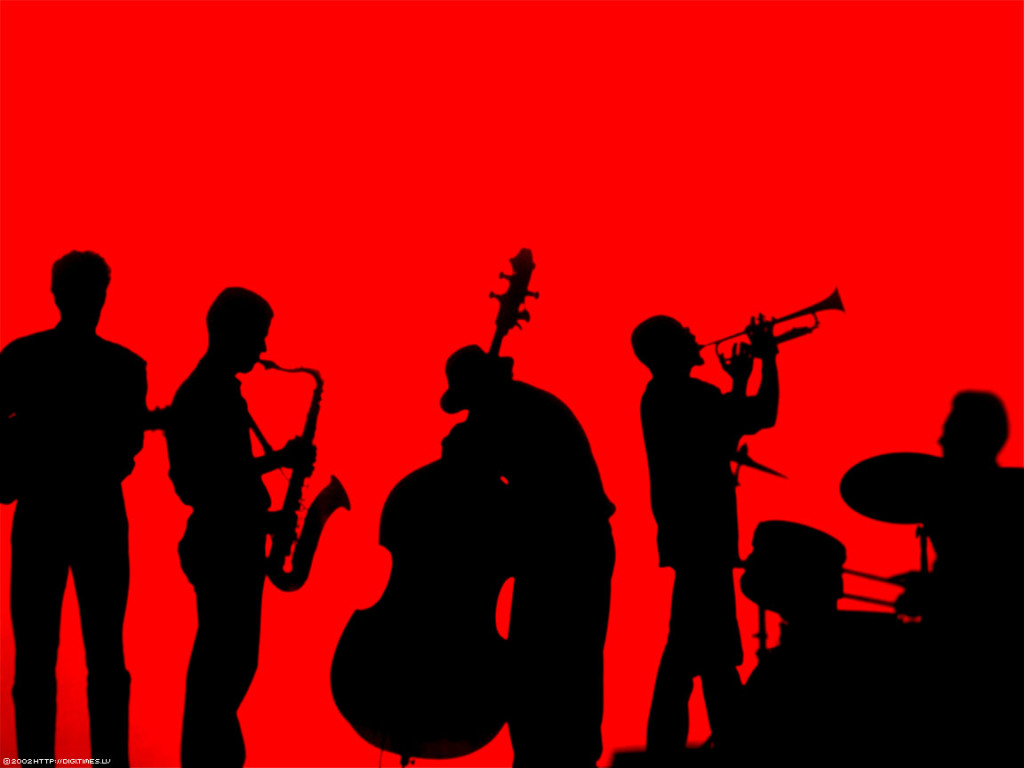 We were trying to promote jazz. We were trying to even get youngsters, kids to events like Cairo Jazz Festival and expose them to jazz. For example, we have them sit with jazz musicians and make grooves and introduce riffs. You know, exposing a kid to these elements – somehow its gonna open something in his mind.
I think it's very important to introduce kids to this type of music, and adults too. In the festival I'm trying to program different kinds of shows displaying a wider array of jazz music. We show people that world music now has a lot to do with jazz, like the Moroccan singer, OUM, for example. OUM is a great artist. She's a great singer, singing Moroccan songs in a jazzy R&B kind of way, mixing this with her cultural heritage. It's really beautiful what OUM is doing.
We even have rap inside the jazz genre, like Soweto Kinch – he's a famous artist from the UK, rapper, sax player and very educated musician.
How do you think jazz has evolved over time?

Jazz is a very versatile type of art.  Collaboration and mixing – that's how jazz started. We can never forget this fact. That's how jazz started. Jazz itself is a fusion type of art. It started with classical music fused with African songs and the Creole culture and it's a mix of things that turned into jazz.
So it's always absorbing new cultures and new music. That's why you can say there is Arabic jazz. Yes, there is Arabic jazz. There is Latin jazz, there is Asian jazz and even Scandinavian jazz.
WE SAID THIS: Check out our exclusive video interview with Cairokee.