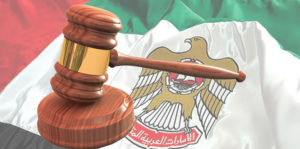 www.guide2dubai.com
Whether you're visiting the UAE or in the process of relocating, you should know these rules because you might do one thing and find yourself in jail the next day not knowing how you ended up thre. Here is an overview of the key laws that all expats and visitors to the emirates should know, understand and abide to. Some of these rules might actually seem okay to do but they can actually get you fined, imprisoned or even deported.
No kissing, no touching
Holding hands may be okay, but kissing and petting is not. If you are a married couple holding hands in public is about as far as you should go in terms of showing affection. Expect a tap on your shoulder, or a correcting finger reminding you to abide by the local customs or you will be fined and imprisoned.
No swearing/making indecent gestures
Giving the finger, pulling out your tongue or other similar gestures are considered impolite. Road rage is not tolerated of any kind. You can be reported to the police and as an expatriate you will be fined or imprisoned.
No taking pictures of others without permission
You think holding your camera innocently and taking pictures won't cost you a thing, well you're wrong! Any person snapping picture with no permission in any public space in the UAE, especially pictures of women and families, can bring the photographer to court and get fined as a result.
Disrespecting any religion
Expatriates are allowed to follow their own religions and that is tolerated. However, anything that is viewed as disrespecting Islam is not tolerated and again will result in fines and imprisonment.
No political arguments
You are not allowed to post any political posts on your social media or talk about politics in public. If you are caught, punishment will take place and you can be deported.
No sharing private space with opposite sex
Strictly speaking, sharing a private space with a member of the opposite sex when not related by family ties or marriage is forbidden. Private space would be a house, room, hotel room and even a car. However, hotel reservations are easily made for unmarried couples wanting to share a room. Any punishment depends on the situation.
No indecent clothing
It is best to dress conservatively when in public areas such as malls, restaurants and on the streets. Guidelines say shorts and skirts need to be of appropriate length. It is acceptable at the beach to wear swimsuits but you must cover offensive body parts. Topless sunbathing or wearing thongs are not allowed. No matter what your fashion tastes are, disobeying it will be viewed as public indecency, and you could end up in prison.
Alcohol
All are allowed to drink alcohol in Dubai if they are within licensed areas (many of these are located in private hotel restaurants and clubs). These facilities must hold a license to serve alcohol. If you are a resident in Dubai you can apply for a liquor license to buy alcohol and consume it in your own home. It is actually illegal to purchase alcohol and drink alcohol in your home without a liquor license. There is absolutely zero tolerance for any drinking and driving in Dubai or the UAE. If you are caught with any trace of alcohol in your system while driving you will be arrested, imprisoned and consequences can include being deported. Public drunkenness is also not tolerated. If you are in public and caught making a spectacle you could also be arrested.
Driving Offenses
It is illegal to tailgate, break the speed limit, street race, lane hop or use a mobile phone while driving, none of the safe driver dubai has to offer would do any of those, so it may be worth checking them out if you're worried about other driver's driving sense. While you witness instances of these each day, Dubai is cracking down and breaking the driving laws can lead to fines, imprisonment and your car being impounded.
Drugs
There is a zero tolerance policy for drugs in Dubai. You may believe this extends to only narcotics that are illegal in your own country; however, it extends to some prescription medications and some over the counter medicines as well.
Sexual Harassment
It is imperative to know that expatriate men are not allowed to address a local lady in public, take her photo without permission or follow her. All are viewed as disrespectful and unacceptable behavior.
Sexual Relations
If you and your partner conceive a baby in the UAE and you are not married you and your partner will face imprisonment. Marriage and birth certificates will be reviewed by authorities. Don't take the risk.
Smoking
Smoking is banned in public offices and places such as shopping malls. There are also designated smoking areas all over the city.
Working without paperwork
You must not attempt to work illegally in Dubai without a work permit. You must first obtain approved paperwork before you can take your job. Doing it can land you in prison first and then deportation. Freelancing and part-timing jobs are acceptable.
WE SAID THIS: Take care, you guys!