For the first time ever, a massive event will be held on Oct.22, one that encourages senior citizens to hit up the tarmac, walk and enjoy the fresh air. The day also marks a special occasion as the official launch of the Golden Years Community, the brainchild behind this event. During COVID-19, it started off as an online Facebook group that offered tools and support for healthy aging, but then it grew beyond that and became an official foundation with over 23,000 members.
Its founder is Dina Hashish, a passionate corporate lawyer who always pushed for inclusivity and diversity. During a conversation with Hashish, she said that the event is for everyone, young and old. Its inclusivity goes even beyond that as measures were put in place to ensure the park is accessible to seniors using wheelchairs and those who rely on walkers.
Starting from 10 am, attendees would walk around a 400-meter looped track as many times as they want. They can then enjoy a special performance by the legendary Hani Shenoda taking place at 1 pm with the event wrapping up at 4 pm. The day by itself only showcases a snippet of the comradery and spirit behind the Golden Years Community. Speaking with Hashish, we took a deeper dive into the foundation and all that it has accomplished.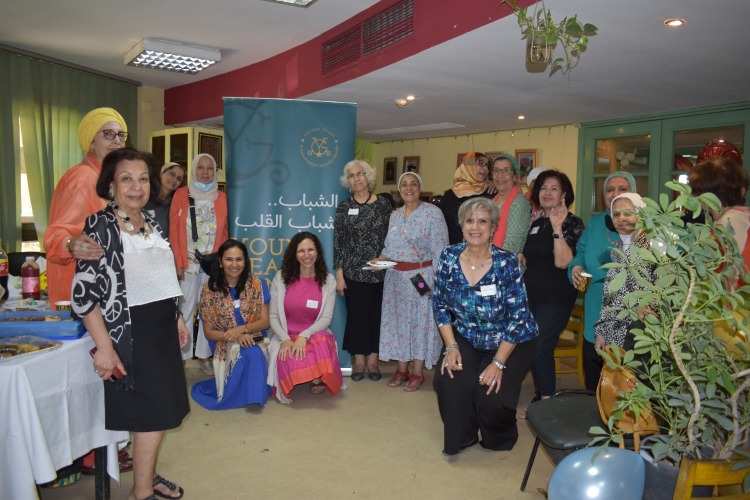 When Covid arrived, it was a time when life took a literal halt, doors were shut and people were locked in. When it came to the senior community, it was a whole other ball game. Fear and concern loomed over their health as they were the ones who felt and went through the most isolation and confusion.
On the other side of the coin were Hashish and her family. She was staying with her dad at the time, who recently passed away, as well as her father-in-law. She would help them with any sort of care they needed. At the time, her father's health was not at its best but having the companionship of Hashish's father-in-law of the same age played a positive role on both men. That coupled with the daily routine the entire family would go through of coffee in the morning followed by watching endless re-runs of shows like Al-Helmiya Nights made Hashish's senior family members feel safe and happy.
That was the spark that ignited Hashish to create the Facebook group, the Golden Years Community. She wanted to mimic that community feeling, the routine life, and the safety her dad and father-in-law experienced in that house on a mass scale. Starting off, the group mainly consisted of senior citizens and acted as a space that offered tools and resources for senior care and support. Later, doctors also began joining the group and began doing live videos where they would actively answer questions asked by senior citizens and their caregivers.
Beyond care and support, Hashish wanted the group to have fun, get active and tap into their creativity. That is how it became a jam-packed hub for all kinds of activities. From four online yoga sessions every month to book clubs, the community always had something to sink their teeth into.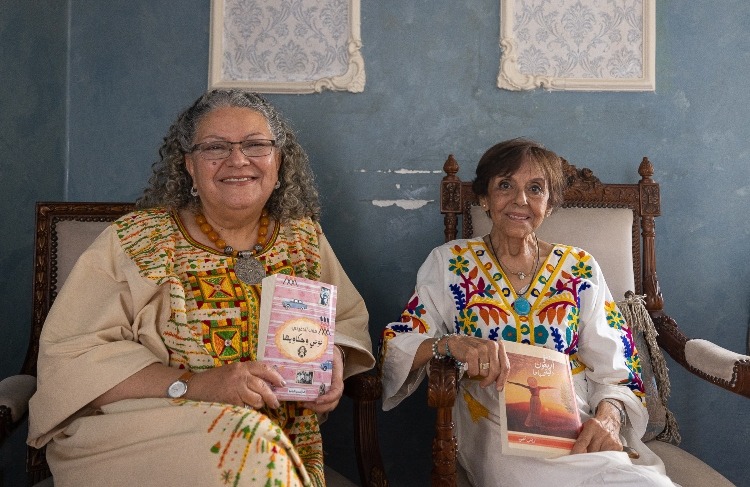 Hashish did not just want to engage the group's exclusive members in these activities but wanted to include the elderly community at large. On several occasions, Hashish, accompanied by volunteers, would head to a few nursing homes. "We'd actually go and throw them a party, it was a whole thing," recalled Hashish. Singers, improvised theater, jewelry making, and a tanoora dancer were a few of the entertainment options set up for the nursing home.
The fact that some of the volunteers included senior members, some aged eighty, gave them a sense of empowerment as it offered them a chance to take part in roles that may otherwise have not been accessible. Giving a voice to the members is another way the community empowers the senior citizens. After discovering that one of the group members took up embroidery during her free time, Hashish encouraged her to share her talent with the community. That was how the senior member created her very own YouTube Channel where she continues to release tutorials for people to learn the skill.
Today, the group is a literal family. On the first Monday of every month, the entire group would meet up through zoom to chat and catch up. To a lot of the members, the monthly meeting was very special, akin to going on a date. Hashish recalled how some members would get dressed up and put on makeup to look their best.
Beyond that, the group is also a constant beating support system where everyone has got each other's back. The community and support go beyond the senior members as even the doctors in the group would help as much as they can with some even offering free zoom-call consultations for many of the senior members.
On an individual scale, each member of the group has expressed some sort of appreciation for being part of the Golden Years Community foundation. Hashish reiterated some of the most touching messages she received from her members. "I would never forget one particular message I received from a group member." In the message, the group member said that because of being part of the community, she was reminded of who she was and felt like she was part of a massive home.
Now with the upcoming event, Hashish feels excited as it will be the first time ever since the foundation's inception that the entire group will meet up for a collective event. She hopes that this day will act as a beacon of inspiration for senior citizens as well as promote a continuation of positive physical and mental health even after the day comes to a close.