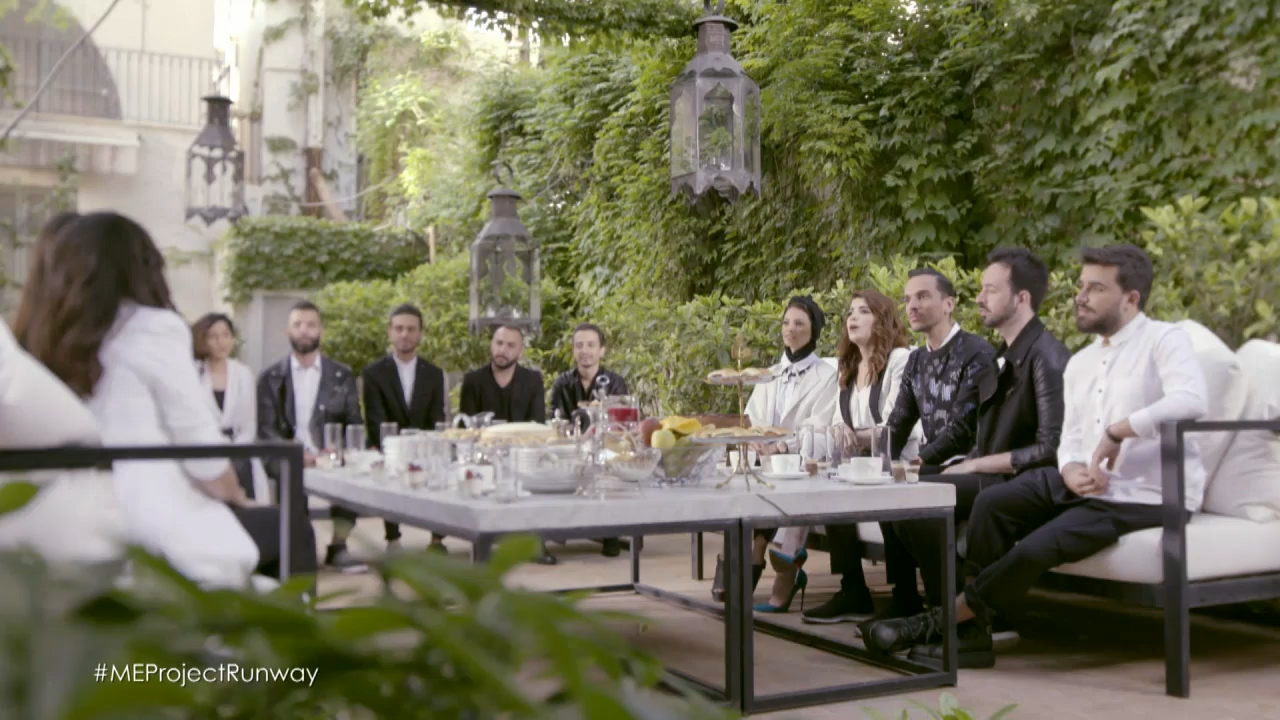 It's the fifth week of the second season of Project Runway Middle East and the competition is getting tougher than ever. This week we got to see the designers go head to head in the "Dress Code" competition, Bollywood icon Sonam Kapoor, Zino and Zobaida continue destroying people's live, and so much more!
So without further ado, here's a list of our 15 favorite moments from the fourth episode of the second season of Project Runway Middle East.
1. Illiteracy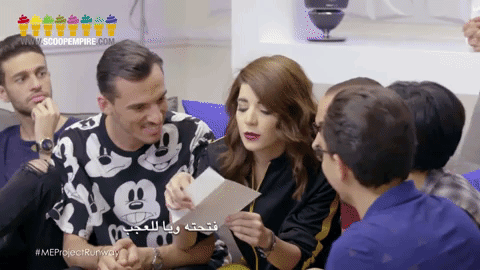 When the designers fight for who's going to read Elie Saab's letter with Zobaida coming out on top (as usual) only to find out that it's literally all gibberish to her. At least she's beautiful, a good designer and can… kind of speak Arabic.
Also Malek's bleak reaction to what's happening is absolutely priceless.
2. Maison Saab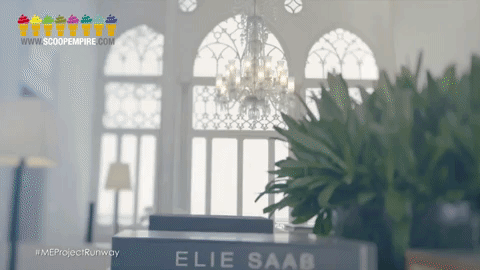 This feels like a deja vu because for the second season in a row, we get taken to the house of the one and only Elie Saab. However, this time we get more of an inside look into the beauty and undeniable perfection of his world.
3. Claudine Saab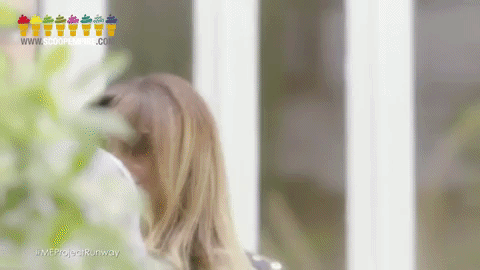 Last year, we got to meet Elie Saab Jr., Elie Saab's son. However, this year they decided to even top that one and we were absolutely amazed when we got to finally meet Claudine Saab, the absolutely gorgeous matriarch of the Saabs.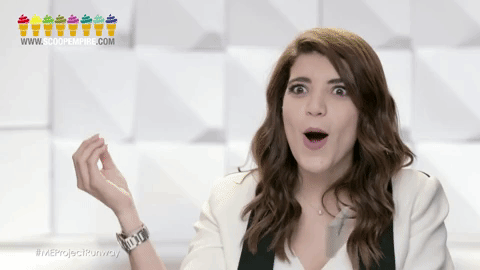 4. Damn, Sonam!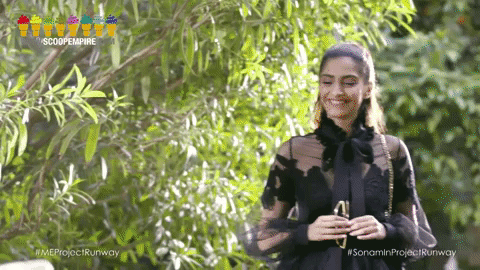 Another jaw dropping moment of the episode is the reveal of this week's guest judge, Bollywood icon, Sonam Kapoor, who looked absolutely angelic.
5. Rumor Has It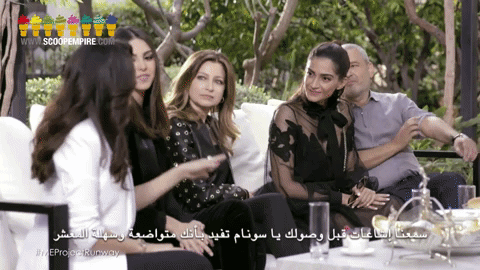 You know that moment when Reem tried to compliment Sonam and completely accidentally threw shade at her. Here's a lesson for you, unless you're Adele, make sure not to start your compliments with "Rumor has it".
6. Damas Destruction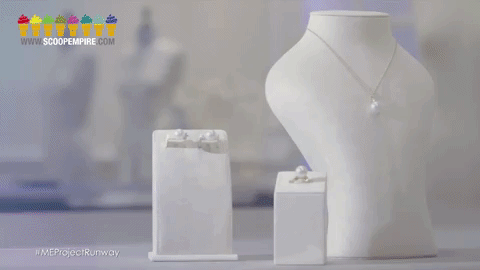 When Damas decided to take their product placement to the next level and screwed up the designers in the process. They did by forcing them to incorporate their pieces in their designs, forcing the designers to completely change everything and maybe even start from scratch.
7. Thinking Hat
Ahmed and Zino might have convinced Zobaida that the thinking hat they were giving her was going to make her focus and do her best, but it definitely had some black magic because it completely backfired and sent her to the bottom after weeks of being in the top.
8. Mild Racism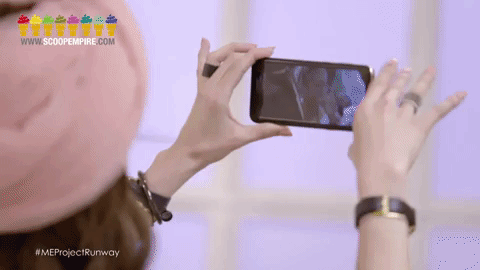 It was very obvious that this episode was going to have a little bit of racism thrown here and there when it was announced than Sonam Kapoor was the guest judge, we just didn't expect a whole segment to be dedicated to it. We'll let the GIF speak for itself.
9. Coac-Hell No!
Mohamed and Zobaida going against each other for the same dress code gave us life. As for once, it was someone else driving Zobaida crazy and making her question her choices of her Coachella/Sweet 15/Indian pajama dress. You can see that she is obviously not used to being on the other end of the shade.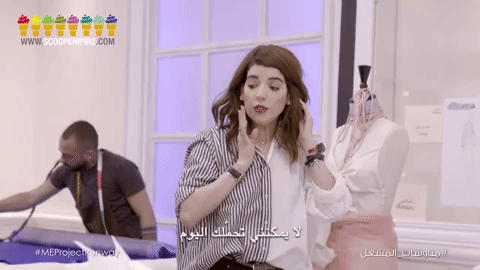 10. Lebanese word of the week: Labe2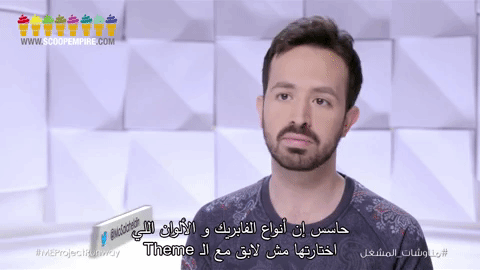 You might be bored by us making this a point every week but waiting for Mohamed to throw in some Lebanese words every week has become our duty and it's something that we literally wait for from week to week.
11. The Z-Curse continues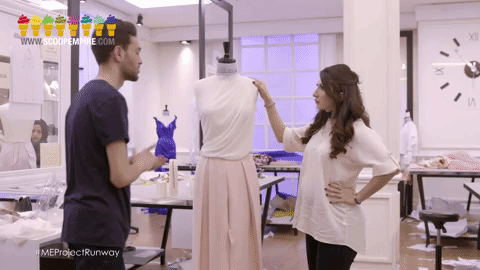 We've previously discussed the Z-Curse (copyrighted and trademarked by us) where whenever Zobaida and Zino throw shade or feel like someone should go home, you guessed it, they end up going home. We've seen it happen with Ishtar, Noura, Sarah, and this week was no different with Malek!
You'd think that Malek being their friend, he'd be safe from Zobaida and Zino, but no one is safe from the Z-Curse.
12. MOHAMED IS SAFE?!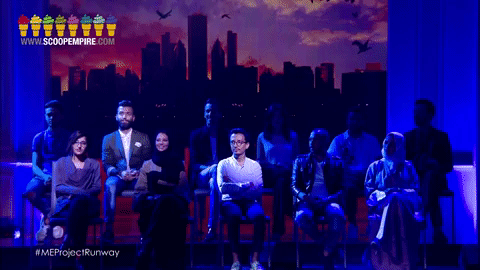 When Valerie was calling out the designers and said it's someone who's used to getting critiques from the judges, we would have bet our organs that it was going to be Mohamed, who is used to being ripped to shreds every single week by the judges. This moment was followed be hundreds of thousands of jaws dropping on the floor when we found out that she meant Zobaida and that Mohamed was safe for the week.
13. Is Ahmed a designer?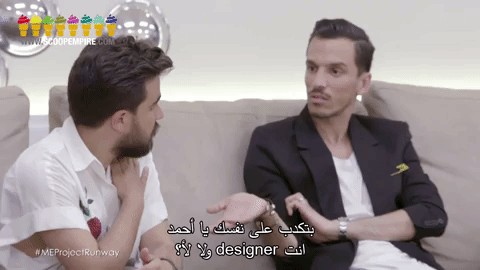 One of those existential questions that we'll never know the answers to, even though we really want to "Is Ahmed a designer?" "Is there a top 3 this year instead of 4?" and "Is Malek single?"
No, we're just kidding, Ahmed is actually a great designer but Zino gave us so much life when he went in on him for blindly defending Malek (but seriously who wouldn't blindly defend Malek?).
14. The apocalypse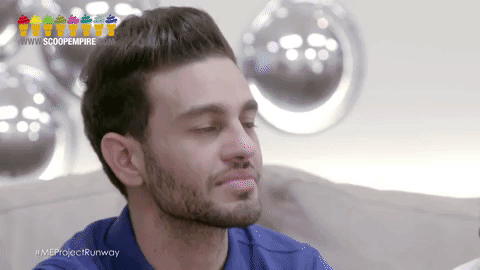 That moment when you were sitting at home Sunday night and you could hear sirens and car alarms going out everywhere, dogs barking, and little teenage girls screaming and crying. No, that wasn't the apocalypse… well it kind of was; because that was the moment Malek got eliminated and millions of people decided to boycott the show. Because is there a point to life really after Malek leaving the show?
15. The silver lining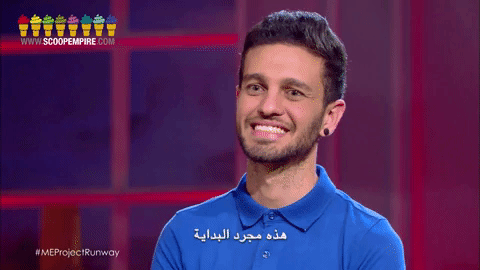 On the bright side though, it was a very nice and heart-warming moment seeing the judges give Malek some motivational words and tell him that he's a great designer and that they believe in him. Also having his Tunisian sister from another mister, Afef, being genuinely supportive of him was the silver lining out of this whole disaster of an elimination.
Honorary Mention: Afef's Evil Look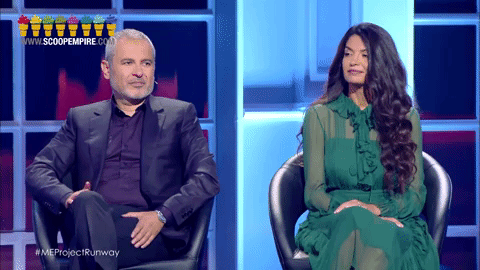 That moment when the runway is about to start and you see Afef mentally preparing to rip the designers to pieces and you can hear 30 Rock's Jena Maroney inside Afef's head going "Secret plan, revenge on my mind!" is exactly why we continue watching this show.
WE SAID THIS: Catch the second season of Project Runway Middle East every Sunday 10pm KSA – 7pm GMT on MBC4.