It's the fourth week of the second season of Project Runway Middle East and the competition is getting crazier. Not only are people collectively losing their minds and collapsing left and right, but this week, the designers were asked to design pieces that would look good in broad daylight and under black lights.
So without further ado, here's a list of our 15 favorite moments from the fourth episode of the second season of Project Runway Middle East.
1. Arab Horror Story
The episode starts with the designers being taken to a dark warehouse where they look scared to death, especially Abdul-Hanine, even though they were being followed everywhere by a bunch of camera crew members … A bit too fake?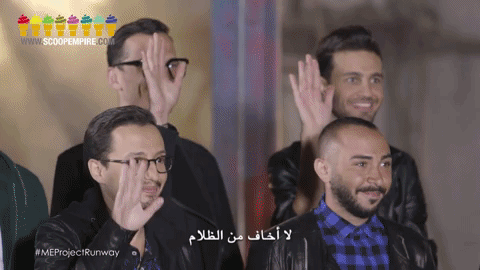 2. Sara Sampaio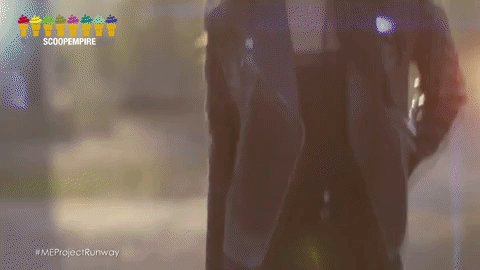 The Victoria's Secret Angels must have answered our prayers, because Portuguese model, Sara Sampaio, is without a doubt one of the best guest judges to ever be on the show and we were there to watch it!
3. Light It Up!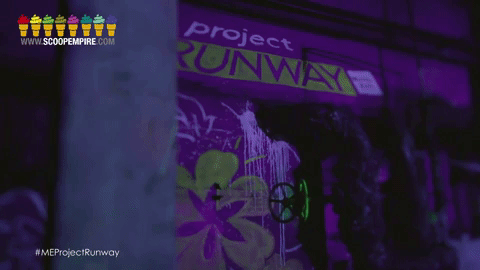 The black light challenge is so cool and very original … You know, like it's only been done a little bit over a year ago on Season 15 of the original Project Runway.
4. The Z-Curse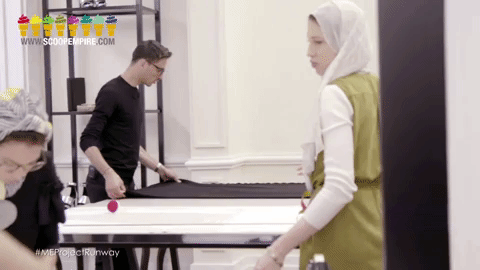 Here's a theory for you, every single time Zobaida and Zino targets someone they end up going home. It started with Ishtar followed by Nora and now Sara!
We don't know what kind of vodoo magic they have going on there but it's definitely working.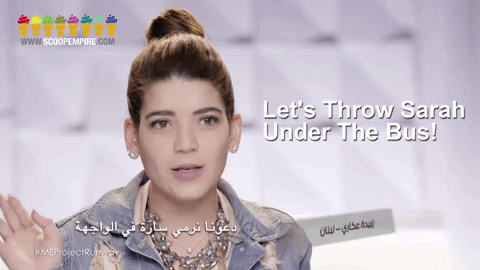 5. The Winner's Edit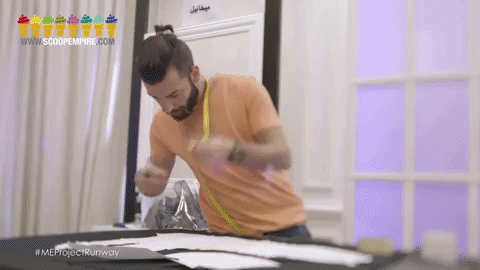 For the second week in a row we're calling it. Mikhail is going to win this season of Project Runway Middle East!
It's only episode 4 and he's already getting the winner's edit and we're ready to join this ride with him all the way to the finals and the crown.
6. Black LIES Room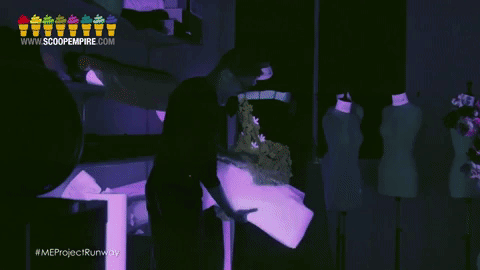 The black light room was set up to help the designers see how their designs will reflect on the runway. However, it seemed to do more bad than good.
This black deception room was much more intense than the lights are on the runway. We definitely believe that it was the reason why Sarah was sent packing.
7. Killing me softly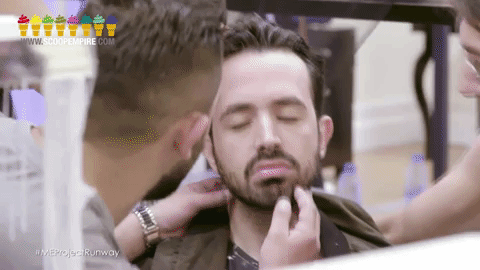 Mohamed must have jinxed himself because after he seemed very uplifted, super focused, and in work mode, he had a meltdown this week. Don't you just love reality TV meltdowns?
8. All the feels
The designers reaction to Mohamed's meltdown was probably the most 'EXTRA' thing we've seen all season. Like waaaaay over the top!
Get yourself together people, we all know he'll be fine!
9. What's Up, Doc?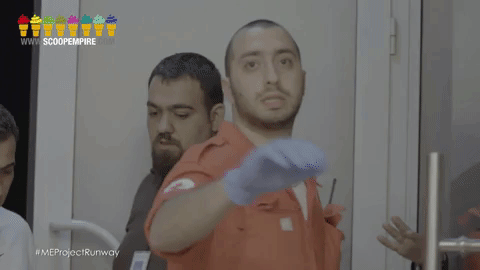 That weird 3-second cameo by a random doctor that left us feeling uncomfortable and confused.
He was also telling the camera crew to stop recording. Do you know how reality TV works?
10. #ConfidenceGoals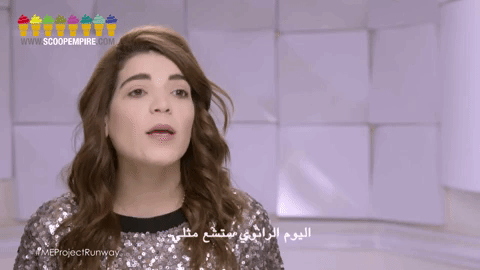 We just wish we were half as confident as Zobaida. That's all we're going to say.
11. Ready? Fight!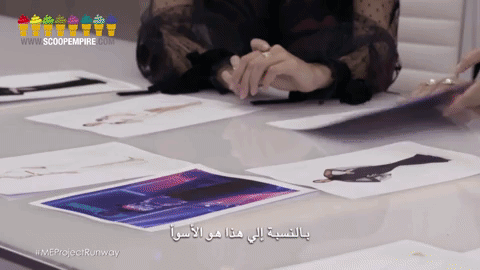 This is pretty much the first time we see the judges disagreeing on pretty much everything and we're here for the drama. They all had very different opinions on every design that even the designers and Valerie seemed confused about who was on the top and who's on bottom during the critiques.
12. Guest Judge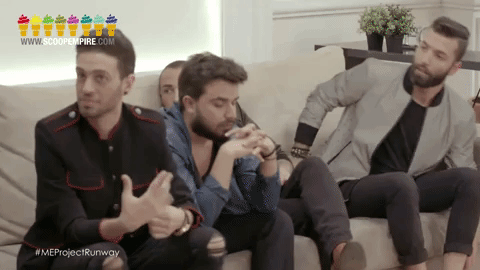 The judges weren't the only ones deliberating, because Malek had to give his two cents on each design as well, who deserved to be on the top and who on the bottom, and we were loving it. We're starting a petition for Malek to be brought back next season as a guest judge!
13. Lebanese Word of the Week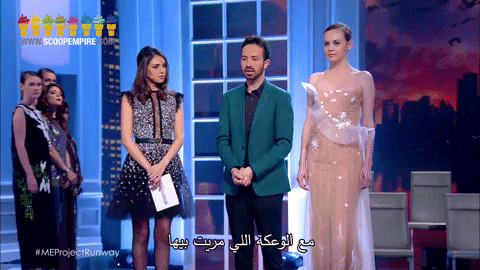 Let's make one thing clear, no one says "wa3ka" in Egypt. At this point we're just obsessed with Mohamed's weird Lebanese dialect and we wait for it week after week.
14. Abdel-Hakeem?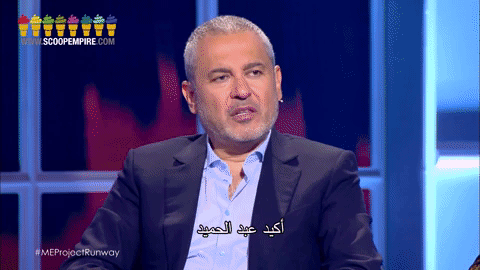 One third of the competition had passed and we find out that the judges have no idea what Abdelhanine's name is, but can you blame them? The doctor in that episode had more camera time than Abdelhanine had all season.
15. Find you someone…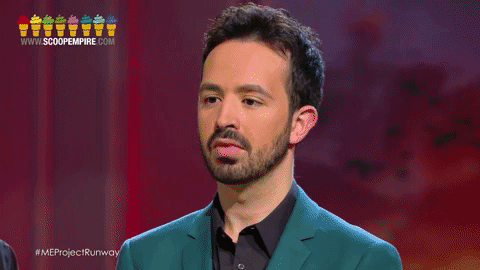 Find you someone who believes in you the way the judges believe in Mohamed. Mohamed has been given more chances than any other contestant in the history of the show. Even though he's in the bottom every week, he ends up somehow making it to the next episode.
We know Mohamed has so much more to offer and we can see the reasoning behind the judges' decision.
Bonus: Afef's Jacket
We don't always agree with what Monsieur Elie Saab dresses the ladies every week (See Valerie's horrendous dress from last week) but Afef's jacket was ON POINT that it deserved its own shout-out!
WE SAID THIS: Catch the second season of Project Runway Middle East every Sunday 10pm KSA – 7pm GMT on MBC4.