The competition continues for the second week on the second season of Project Runway Middle East, with more shade, drama and amazing designs. Feuds have started, lines were drawn in the sand, and cliques were formed (we're looking at you Zobaida and Zino).
So without further ado, here's a list of our 15 favorite moments from the second episode of the second season of Project Runway Middle East.
1. The intro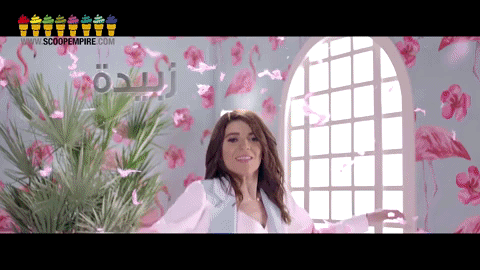 Every year the show impresses us with its intro which is always visually incredible with all of the amazing sets and concepts. They also seem to have listened to us about keeping CGI to a bare minimum this year which we're very happy about.
2. Gone but never forgotten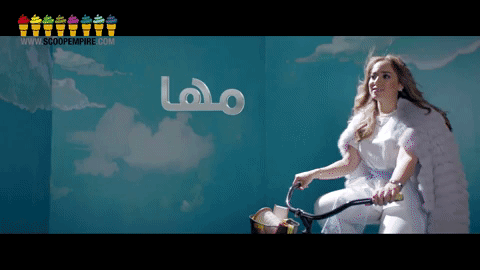 Not only is it kind of sad/funny that the first time they show Maha in the intro is after she left, but what's extremely hilarious and ironic is how she's shown in the intro basically cycling her way out of the competition!
3. Shoes heaven
When guest judge Gianvito Rossi dramatically appeared to announce the competition, he brought a wardrobe full of his shoes that looked way too good to be true — and probably left a lot of people crying watching this episode.
4. Sexism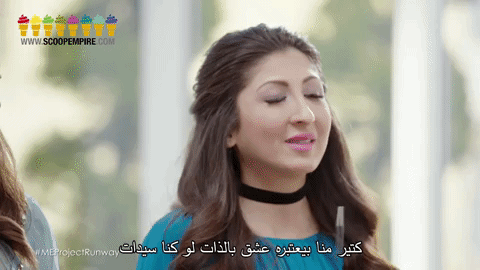 The way everyone talked about shoes during the entire episode made us feel as if women were the only gender on Earth who wore them. Sure, the challenge revolved around women shoes, but even Gianvito Rossi designs shoes for men, so why are we pretending like men just stomp around barefoot?
Bottom line is…a lot of us men love shoes. This is 2017, okay?
5. Let's get physical, physical!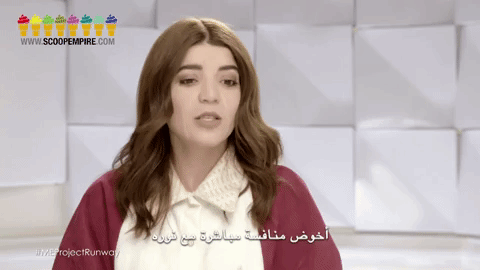 Even though Nora aspired to appear as an angel on TV, she's somehow managed to piss off most of the designers and they seem to be ganging up on her.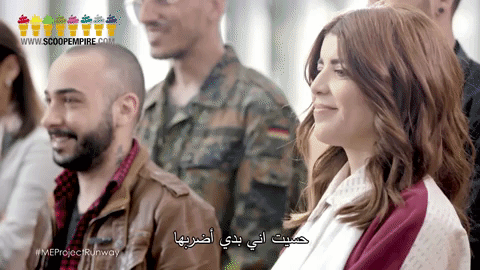 However, Zobaida might be willing to take this one step further to get her favorite pair of shoes.
6. The Sabrar feud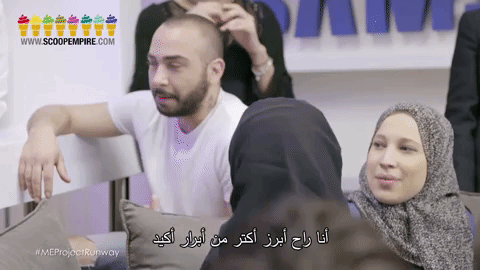 The episode seemed to focus a lot on the Saher/Abrar feud when they picked similar shoes and were both picked for the top/bottom 6 of the week. You know who else picked similar shoes? Zobaida and Nora. And even though it was talked about a couple of times, no one seemed to care about it but they made the Sabrar feud a huge deal!
7. Shu 3am te7ky?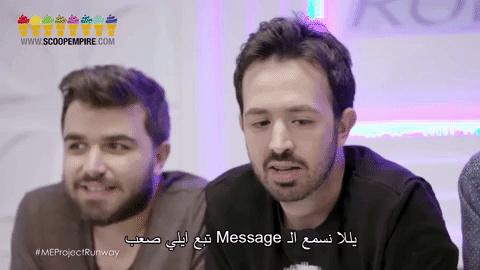 For the second week in a row, Mohamed keeps dropping Lebanese words here and there for some reason, leaving Egyptians everywhere confused AF. We really hope the competition hasn't gotten the best of him because he seems to be having an identity crisis after three days in Beirut.
8. The savagery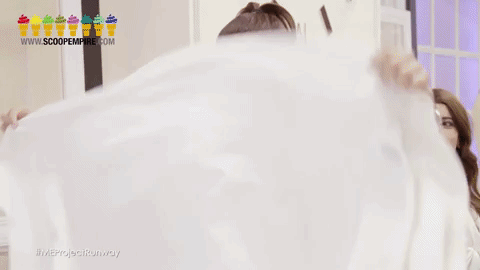 Zobaida just bluntly asking Ishtar if she thinks she'd be the next one to go home is the ultimate savagery that we are here for. Also does that mean she has psychic abilities? We might be sitting on a gold mine here, guys!
9. Scissor sisters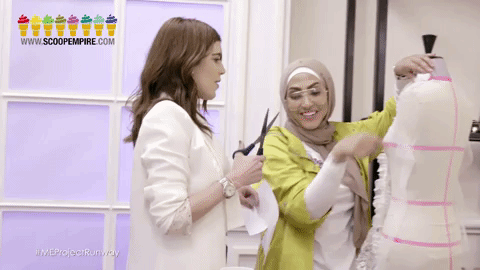 Zobaida's savagery as well as feud with Nora continues as she tries to sabotage her by cutting her dress… and to be honest, that probably wouldn't have been such a bad idea (#SorryNotSorry).
10. Project Candy Crush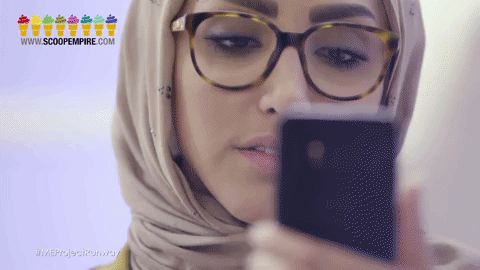 If Zobaida is this season's Saba, Nora is definitely this season's Taghreed. While other designers were pushing their limits and killing themselves to finish their designs in time, Nora just chilled in her delusions because her dress would only take two minutes according to her.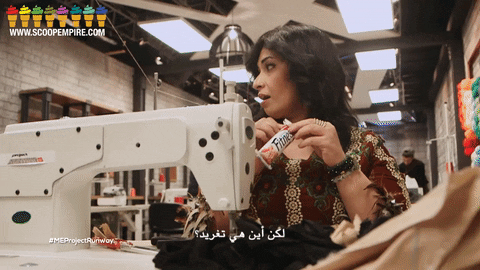 Shout out to the original queen of La La Land.
11. Arab mom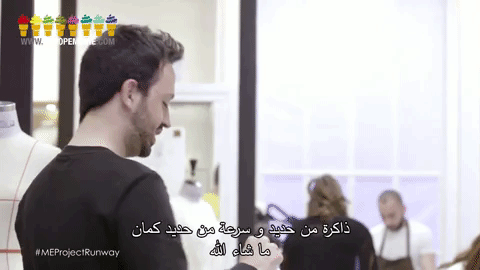 When Nora's comments finally pushed Mohamed to the point where he finally ditched his fake Lebanese accent and turned into the Arab mom we always knew was inside him!
12. Reem's denial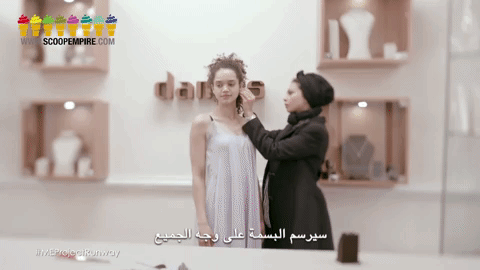 We absolutely love Reem's positivity/denial and we're here for it. She always seems extremely happy and confident with what she's doing. Even when the model's eyes look like they're saying "Kill Me Now!".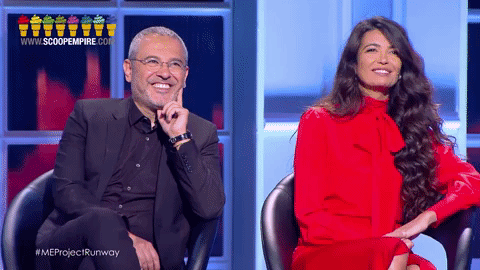 And if you thought Ishtar can take tough critiques, think again!
13. What luck?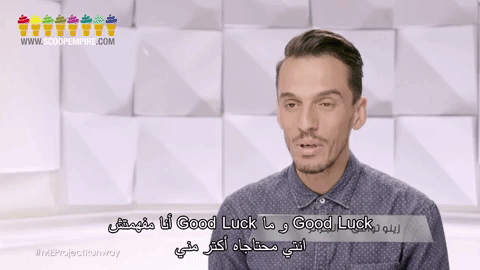 The other half of our favorite shady Z-cult (aka Zobaida and Zino) resumed project "Take Down Nora" and even when she wished him good luck, he wasn't having it.
This would have definitely been our favorite shadiest moment of the episode, if it wasn't for Zino's other half Zobaida out-shading it. See point #15.
14. Stamp of approval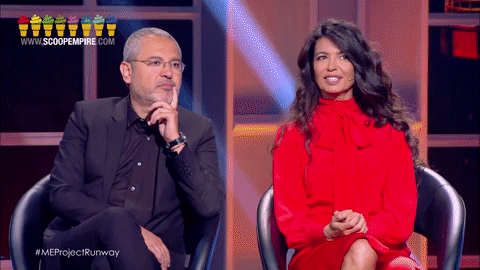 Elie Saab is arguably one of the best designers in the world. So to get his instant approval as soon as your design walks out on the runway like Mikhail did is a rare moment that many designers around the world would kill for. Bravo, Mikhail!
15. The shade of it all!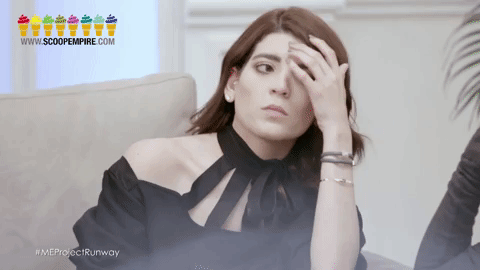 Definitely the top moment of the season so far and the most memeable is when Zobaida gave side eyes to Mikhail after his win. She can blame it on the editing all she wants but who are we kidding? This is something that she would totally do. So our advice for her is to embrace It!
Honorary Mention: Malek's smile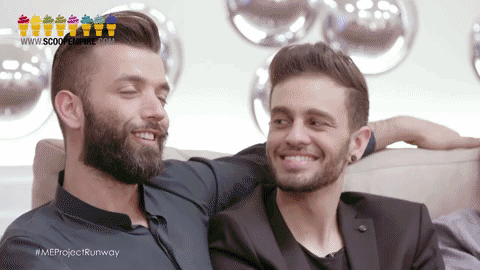 Whoever said "a smile is the best accessory" definitely had Malek in mind. Malek's smile is the true winner of the season. He has that kind of smile that could grow flowers and cure cancer, and we definitely wouldn't mind if they gave him his own spin-off show where he just smiles for an hour (and maybe plug in Nivea or Damas in the middle).
WE SAID THIS: Catch the second season of Project Runway Middle East every Sunday 10pm KSA – 7pm GMT on MBC4.