Prepare Your Inner Architect Because WOODTECH Egypt Is Coming To Cairo This February
via woodmagegypt
WOODTECH Egypt is taking place this February, so if you're into interior designing, do not miss it, and if you're clueless about WOODTECH, here's what you need to know:
WOODTECH is an exhibition, showcasing new technologies and trends on furniture design, machinery, and some of the most important international industry investors. After the success of the 1st WOODTECH Forum in Damietta, MED expo Egypt JSC decided to go a step further and move its events to the big C.
WOODTECH Egypt will be held from the 16th to the 18th of February 2018, in the largest and most developed international exhibition Center in Egypt, with the provision of Egyptian renowned wood and furniture trade organizations. The forum will consist of a 5,000 square meters exhibition and educational workshops.
WOODTECH Egypt is the international assembly point for wood and furniture experts who seek to conduct meetings for timber, design, furniture fittings, and woodworking machinery. By participating in the exhibition, you gain direct access to the Egyptian furniture market, one of the largest industry markets globally.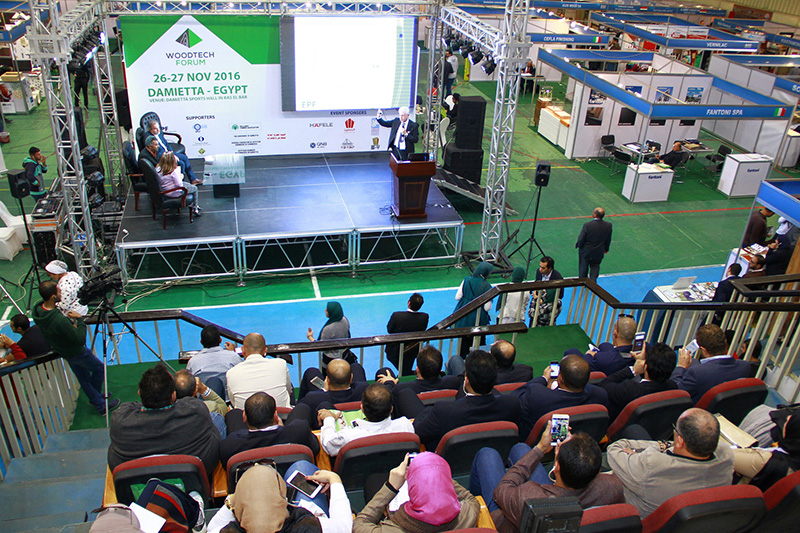 The show will provide attendees an ideal networking platform where they can meet with the biggest domestic construction companies, designers, architects, consultants etc. The furniture production is considered to be the one of the most promising sectors in Egypt, therefore it is predicted that this forum will be a success!
WE SAID THIS: Click here to book a stand to showcase your designs.