Aerobatic Luke Czepiela, a 39-year-old pilot, pulled off what is said to be the "world-first" stunt when he landed his plane on the Burj Al Arab hotel's 27-meter-wide helipad. The polish pilot practiced this thrilling landing for two years and then executed it while piloting a plane specially built for this stunt as reported by The National News.
Czepiela admitted to Stuff that he is currently over the moon and couldn't be happier after the successful landing of more than 200 meters up on the 56-story building.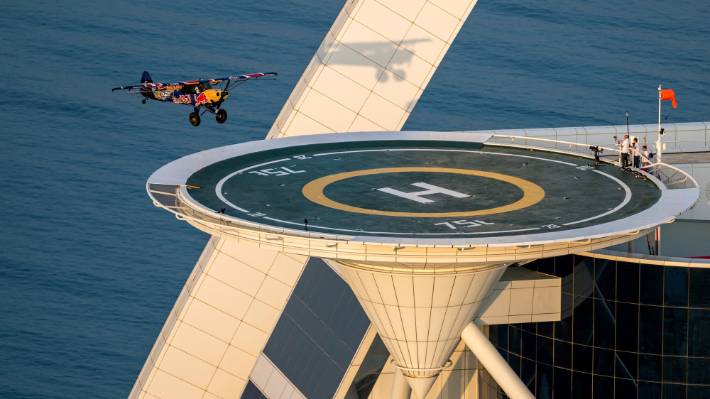 The 39-year-old pilot talked to The National News about his biggest challenge which was the lack of any external points of reference that are usually found at an airport where you have hundreds of meters of runway.
He then said, "normally when I approach a runway, I see how high above it I am, and I can easily control the approach path. Today the helipad disappeared over the nose and my periphery was reduced." As a result, Czepiela had to rely on his instincts to come to a stop before running out of space on the helipad.