For the first time in history, the Egyptian U19 Handball Team won the World Championship after a defining victory against the German national team. On Sunday, Skopje, the capital of Macedonia, witnessed the young pharaohs dominate the first half of the match with a lead of 19 against 13. Throughout the second half, the Germans tried to make a comeback, but the Egyptians held them at bay, winning 32:28.
The picture shows the Egyptians' determination in consolidating the win against their German counterpart. Throughout the different stages of the championship, the Egyptian handballers maintained a praiseworthy performance in all their matches. In fact, Ahmed Hesham, one of Egypt's very own, has been named the championship's best player, while teammate Hassan Walid Ahmed won the top scorer award with 51 goals.
Another powerful photo worthy of mentioning would be this one showing the team in a passionate moment, praying after their win.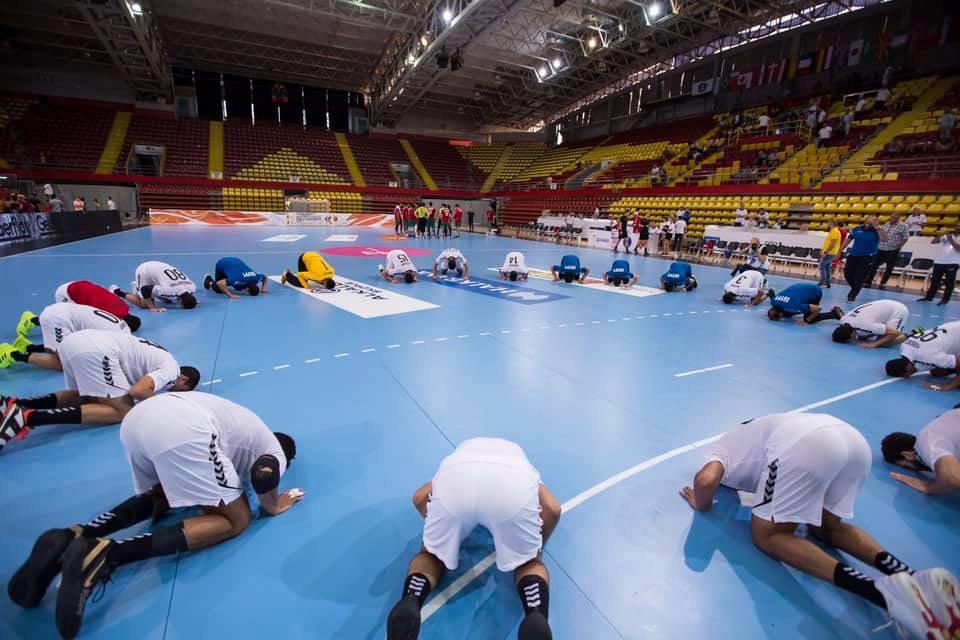 The win came as a reminder to many of us here in Egypt that we have many calibers in a number of sports other than football. Just last month, the U21 Egyptian national handball team secured third place in the Men's Junior U21 World Championships after winning against Portugal.
All of us here in the homeland should be celebrating as well as appreciating these athletes for their heartfelt performances. It is our duty to encourage those passionate about sports other than football to pursue their passion.
WE SAID THIS: Congratulations to our world champions!