Photos of the Day: Egyptian Winter Wonderland
St. Catherine (@belharesya)
A severe cold spell has brought with it a flurry of excitement in Cairo, as parts of the city witnessed rare snowfall – some say for the first time in 112 years. Temperatures have dropped to between five to 11 degrees Celsius, with the biting temperatures expected to continue through Friday night. Like last year, Sinai's highest peak, St. Catherine, was also dusted with snow.
Check out some snow photos posted to social media from around the country, below: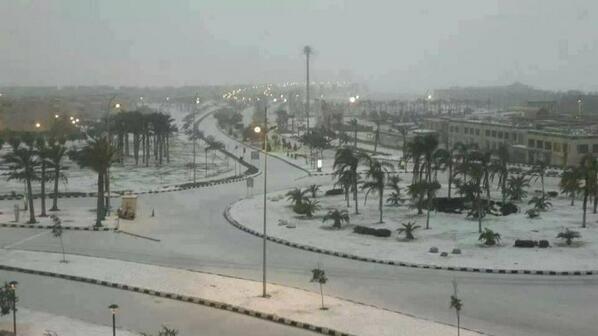 WE SAID THIS: Check out Baby, It's Cold Outside: An Ode to Winter and Eargasm: Sweater Weather.