Every day, fresh discoveries of artifacts and unearthings of locations allow us to learn more about our heritage and ancient cultures. In the Arab World, new discoveries are more prominent than ever and with each passing day, we get more reconnected with our predecessors.
Saudi Arabia has been one of the countries helming the effort. Recently, a group of Saudi Arabian enthusiasts uncovered a village from the early days of Islam.
All of this was made possible by Abdulaziz Al-Dakheel, the head of the Erth Aerial Photography Team, who used remote sensing and a helicopter to explore huge areas of the region in search of Al-Oshairah. This is an important location for Islamic history because it was here that Islam's first battle was fought and where the Prophet Muhammad and his companions lived for more than a month.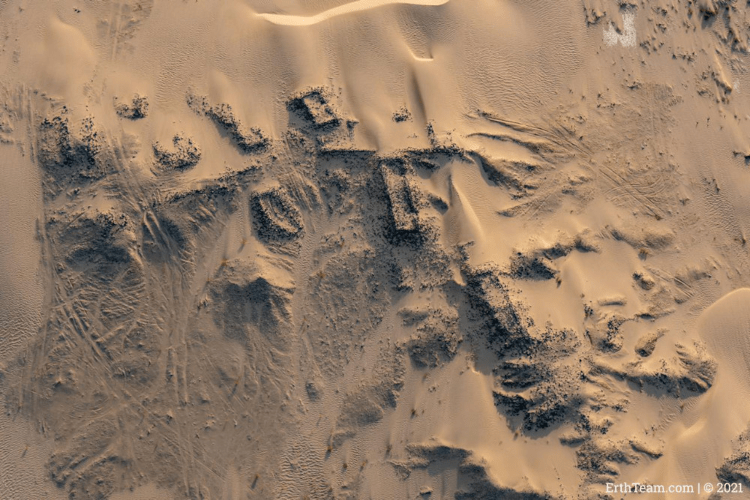 This is a non-profit national documentary venture that was created in 2015 to capture Saudi Arabia from the sky. It is made up of 13 persons with diverse skills including photographers, pilots, guides, historians and others who want to use a powered parachute aircraft and other technology to capture various topographical and geographical locations of the Kingdom.
After acquiring all of the information, the crew searched the region using satellite pictures and aerial photographs. In addition, Abdulaziz Al-Dakheel claimed:
Mada'in Saleh, the 2,000-year-old location of AlUla, and natural features of the Western region, including volcanoes and wells, are all significant to Islam, while some date from before Islam.

Abdulaziz Al-Dakheel via Arab News
Therefore, after 75 minutes of flying, the team discovered a damaged village thought to be Al-Oshirah, which is referenced in the Sunnah of the noble Prophet's history. Although the battleground could not be located or identified, the team was able to identify several of the ancient village's pillar structures from a bird's eye view.
Finally, this is not the team's first find; they previously uncovered the ancient city of Al-Juhfa in the Makkah region, which is located on the left bank of Wadi Al-Ghaidah, east of the city of Rabigh.
WE SAID THIS: Every day, a new archaeological site is unearthed, revealing the truth about our culture and heritage!