With monthly news of underage couples getting engaged and making headlines, government members decided to start taking matters into their own hands. MP member, Souad El-Masry, suggested raising the legal age for marriage in Egypt to 21, instead of 18. Child marriage is specified by several global organizations, such as UNICEF, for minors under the age of 18.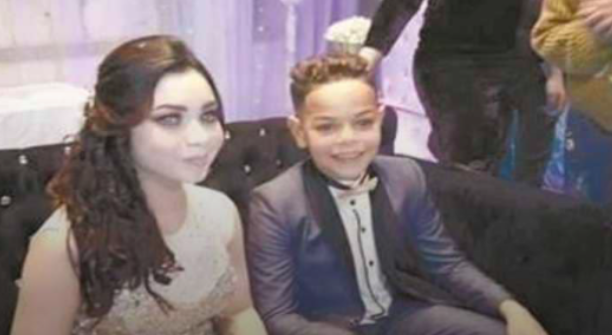 It is difficult to comprehend the nature of such a union at a young age, where the couple is constantly bombarded with challenges as raising children, job opportunities, financial support, or simply maintaining household stability. El-Masry stated last Thursday that seminars and courses should be held for the younger generation to raise awareness regarding true responsibilities faced while being married. In addition to harsher punishments for those who are involved in minor marriages, whether the couple or family members.
This actually comes in a perfect time where the country is suffering from an overpopulation epidemic as well. Egypt has become one of the most populous countries in Africa and the Middle East, where it currently ranks the 15th most crowded country in the world with an estimated population of 99.97 million; but we all know it's more than that!

This is not the first suggestion or initiative that aimed at raising awareness and indirectly limiting over-population. Earlier in 2018, The Ministry of Social Solidarity collaborated with the 'Takaful' programme to bring "2 Kefaya" campaign to life. The ministry aimed at raising awareness and correcting misconceptions when it comes to family planning. Their target group is women between the age of 15-45, mainly living in Egypt's rural areas. The initiative states that having just two children, who are well supported and raised, will do more for the community, compared to having more than five neglected children.