We've all seen them – ridiculous bumper stickers with English translations that either just flat out don't make sense or have a hilariously different meaning than intended.
We rounded up our favorites from the hilarious Facebook page, Bumper Stickers Egypt:
1. I,mThe man who yowr Mather worrned abawt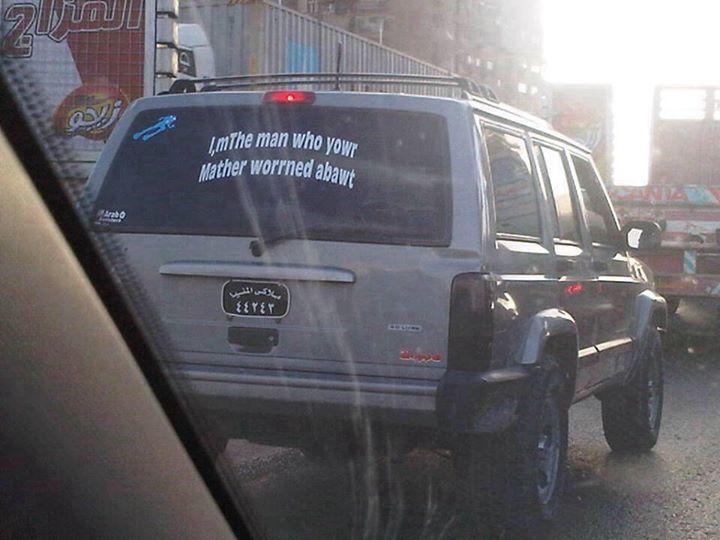 My mother always warned me about bad spellers…
3. To pee or not to pee…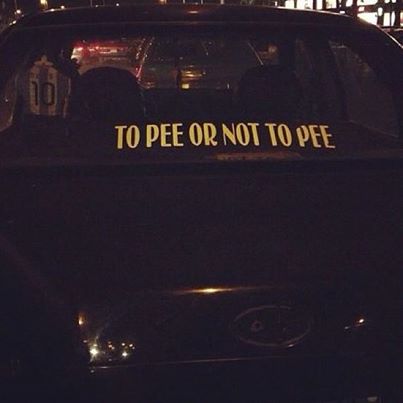 Evidence that 'p's don't always sound classier. We're sure that Shakespeare is rolling over in his grave.
That's all…
4. DON'T LOOK INSIDE SHE IS MAY BE YOUR MOTHER
What are you trying to say about my mother?
5. For saly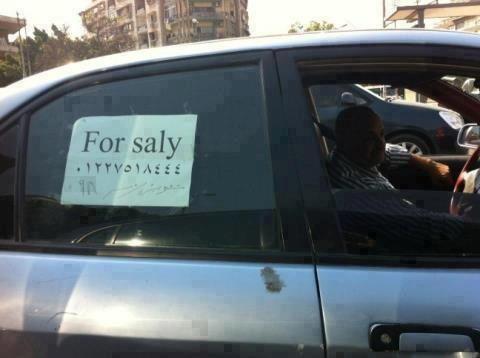 Dear Saly… This man has a gift for you.
6. Homo delivry
Delivering homos straight to your door since 1992! Be sure to tip well…
7.  NO LOVE, NO FRNDE, NO DRAGS, NO MANEY, NO PROPLEM
This dude doesn't seem especially concerned with anything. But short, sweet and to the point!
WE SAID THIS: For more ridiculous Egyptian bumper stickers, check out Bumper Stickers Egypt.