Palestinian-American Model Bella Hadid Says 'I Am Proud to Be Muslim'
Via Elle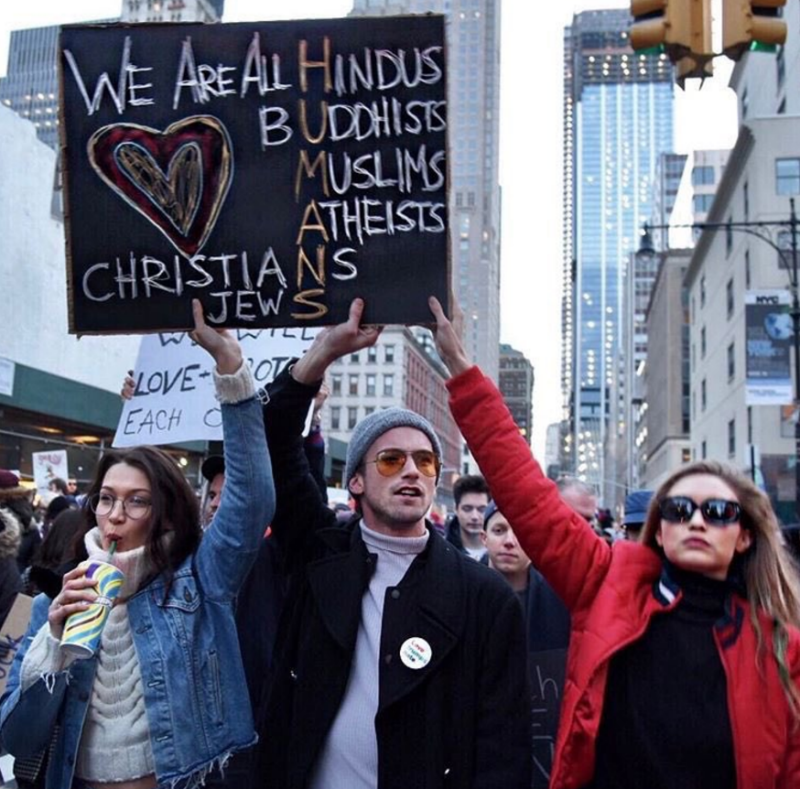 When President Donald Trump first announced his immigration ban in January, thousands of people protested the controversial executive order—including Bella and Gigi Hadid.
Now, the Palestinian-American supermodel Bella Hadid has also opened up about her father's immigration experience and her faith in a new interview with Porter magazine.
"My dad was a refugee when he first came to America, so it's actually very close to home for my sister and brother and me," she said in the summer issue of Porter. "He was always religious, and he always prayed with us. I am proud to be a Muslim."
In another interview with Elle, she told them: "We shouldn't treat people as if they don't deserve kindness just because of their ethnicities. It's just not right. And that message—to be compassionate whenever possible—that's so important to me."
WE SAID THIS: We're quite proud of Bella for standing up for people's rights and sticking to her Arab and religious roots.