Our Talk Over Coffee With Ethar Shabrawy, Founder of ACME Group!
Via Think Marketing
The 10th edition of the Creative Industry Summit was full of great innovative minds that took people to new heights in their fields! The list of speakers was, by all means, impressive; making the time spent at the summit very beneficial for anyone who's interested to be an active member in the creative industry.
Attendees got to learn from success stories, hear professionals talk about their experiences, witness successful campaigns, and network with awesome people.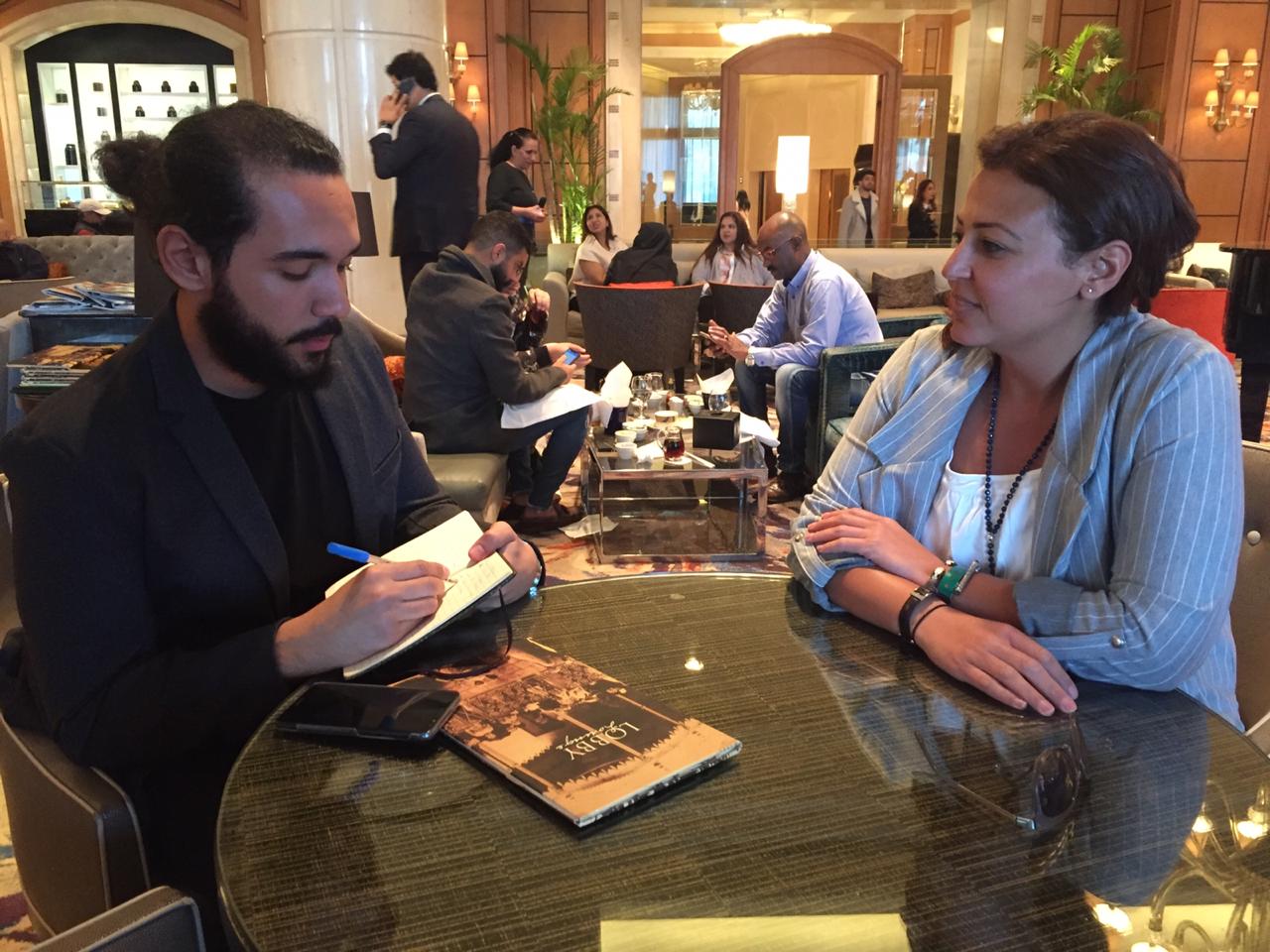 During the summit, we had a quick interview with one of the promising boss ladies that were killing it throughout the summit, the Founder and General Manager of ACME Group, Ethar Shabrawy.
What do you think will be the impact of Virtual Reality (VR) on the market?
I think VR is definitely going to be the next big thing! Volumetric VR will immensely reshape e-commerce. Consumers will be able to see everything live using this technology before buying anything.
What about the influence of Artificial Intelligence (AI)?
AI will take time to have a similar impact on the market! People still need time to adapt and deal normally with a bot. Booking.com successfully managed to switch from normal to AI bots, but still, there is much to be learned before we take advantage of AI.
Many predict that AI will replace humans in a variety of fields, distorting the job market. But do you think it'll replace humans in creative writing and content creation?
I think that even if it does eventually be able to engage in content creation, humans will still be dominant when it comes to creativity.
What marketing trends do you think we'll need to adapt to in the future?
Last year, I went to the Web Summit in Portugal, and the keywords were AI and VR! We're still taking baby steps, but we're definitely getting there.
Do you think influencer marketing is dying or is it here to stay?
The world resents the term "influencer" for some reason. But even if the terms change, the core of influencer marketing is definitely staying. It could be more regulated like in the UAE and different parts of the world, it'll serve the purpose more.
What are the obstacles or challenges you faced when starting your business?
I worked in the media before opening my business. Unlike the media field that's full of women, the fields of tech, software development, and on-ground activations are male-dominated to a huge extent. However, there have been a lot of movements to empower women in tech.
Women can code and can lead a team of programmers, but it's leadership skills and the culture of the company that can enable and empower women to prove themselves in any field.
WE SAID THIS:  Who run the world? Girls.