Earlier this year, OPPO F9 launch has seen a rising success in many countries around the world, especially in Egypt, with its new innovative features that suit modern day needs. The camera, stylish gradient colors, and VOOC flash charge made a huge breakthrough with the youth since each feature can serve them in various fields of life.
OPPO collaborated with Egypt's rising celebrities starring in the hit TV show "Ka'eno Embareh" to represent how the F9 key features embody a helpful partner in their line of work or can even reflect their personalities. Despite how each of OPPO F9 ambassadors, Mohamed El-Sharnouby, Huda El-Mufti, and Khaled Anwar have different interests and lifestyles, they all agree that each F9 feature has been a mean to improve their performance and help them reach a large portion of their fans.
Mohamed El-Sharnouby's VOOC flash charge experience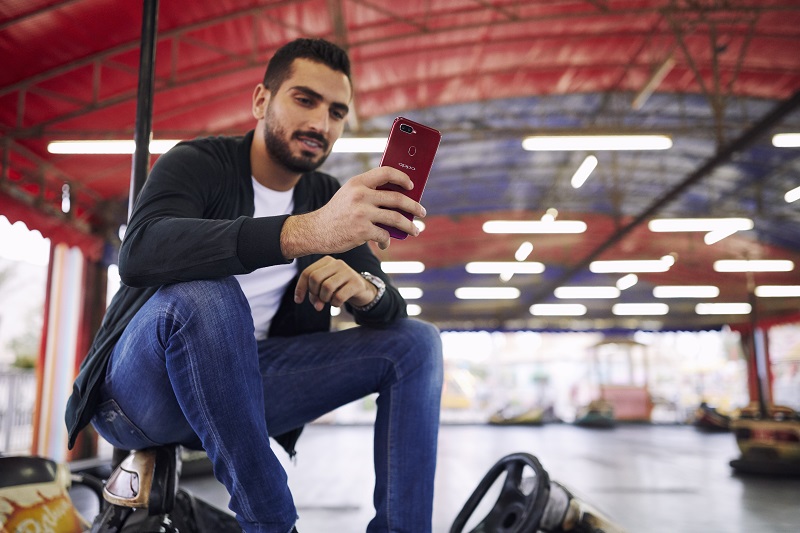 Mohamed El-Sharnouby is a punctual person, who respects Time and constantly tries to balance between his life as an actor and a singer. With OPPO F9's new VOOC flash charging feature he can save a lot of time in his everyday life and especially on set, as just a 5-minute charging can give a 2- hour talking time.
The Selfie expert connects Sharnouby with his fans
As a bonus, Sharnouby recently announced the launch of his first album after releasing the single "El-Nafseya." Given how social media helps his music reach as many fans as possible, Sharnouby uses F9's 25MP front camera for posting selfies and taking live videos on social media platforms to keep his fans updated with all that's new about his music in high resolution provided by a 6.3-inch FHD+  water drop display screen.
F9's gradient colors match Huda El-Mufti's fashion sense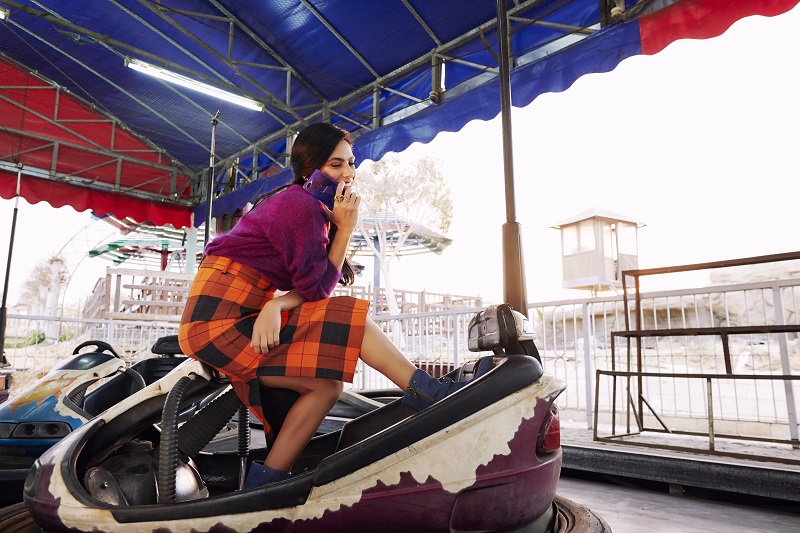 The Fashion blogger and rising actress, Huda El-Mufti, and the smartphone brand OPPO share similar philosophies of addressing the youth's radiant spirit and fashion sense when creating and marketing their new products. The F9 new vibrant gradient colors design, which was inspired by natural sceneries such as the starry sky, sunrise, and twilight. OPPO F9's Starry Purple, Sunrise Red, and Twilight Blue display a combination between technology and art.
Khaled Anwar's F9 camera helps him Stay with Attention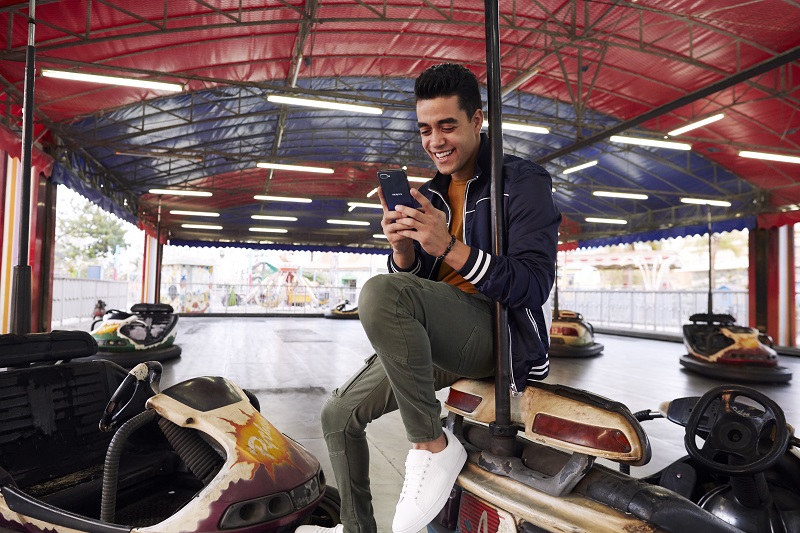 OPPO has brought four talents together, Huda, ZAAM, Sharnouby, and Khaled Anwar to represent fashion, music, and acting. The 22-year-old rising actor, Khaled Anwar shows great interest in documenting significant moments and memories, he is keen on sharing his perspective of the world with his fans using the best-possible light and F9's 25 MP front camera.  The trick, of course, is to stay connected and always present oneself in the best possible way, which is where the role of OPPO's latest message #StayWithAttention begins.
WE SAID THIS: #StayWithAttention shows support for young talents and helps them keep the attention they have worked hard for and deserve.