Last Sunday, The Selfie Experts and Leaders, OPPO, celebrated the launch of the latest addition to the F series, the F7. OPPO's new flagship is literally defying the market with its exceptional feature, regal design, and irrational price; the celebration was as epic as the smartphone.
We don't exaggerate when we said exceptional, as the F7 will feature for the first time ever a 25 MP front camera that is powered by artificial intelligence! Proving they are the true leaders and experts of the selfie game, the F7 guarantees that it will capture the real you, in the most beautiful picture, from the very first try.
Moreover, the F7 comes with a 6.23-inch FHD+ Super Full Screen offering an 88% screen-to-body ratio and 2280 x 1080 resolution, bringing a vivid and immersive visual experience. The Super Full Screen also introduces a customized 19:9 aspect ratio, presenting a new screen size for an amusing gaming, reading, and photography experience … yet fits in the palm of the hand.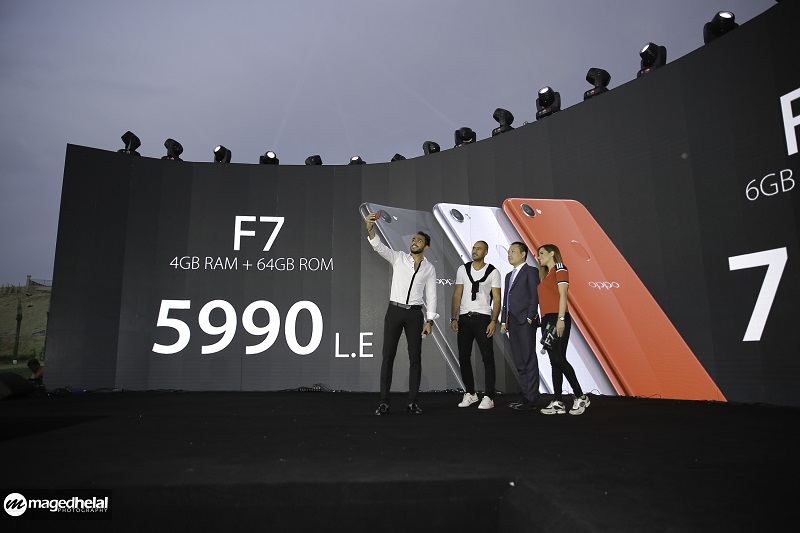 You don't have to worry though if the Super Full Screen is appealing for streaming movies and gaming because of the 3400 mAh battery that enables users to play non-stop music for more than 33 continuous hours or watch videos for more than 13.4 hours. The F7 will come in very classy design and colors that appeal to the younger generations; including the Solar Red, Moonlight Silver, and Diamond Black.
The event was attended by the Football Icon Mahmoud Kahraba and Football Legend Mohamed Shawky; since OPPO is the official smartphone sponsor for the Egyptian National Football Team and the Egyptian National Football League. The surprise of the night was of course that the musical phenomenon Abu sang some of his best songs to the audience; of course, including the fan-favorite Talat Da'at.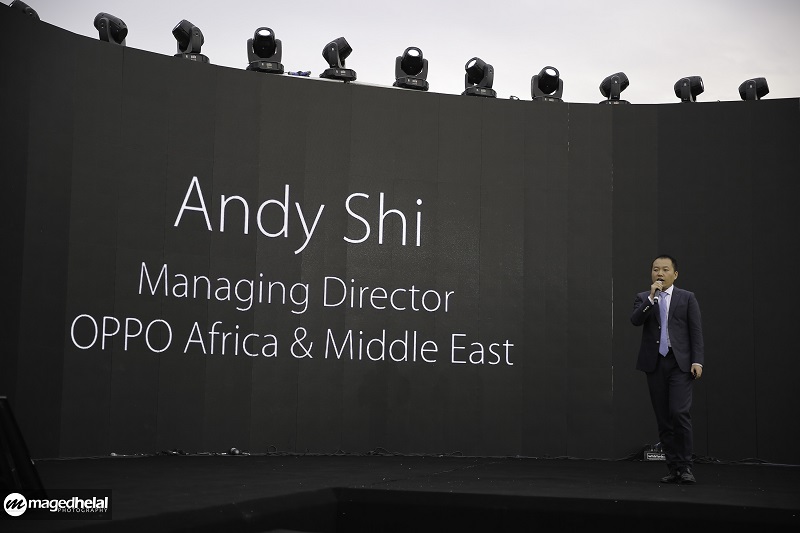 During the event, Andy Shi, Managing Director of OPPO Africa and the Middle East, says, "OPPO always focuses on bringing the best photography and selfie experience to the Egyptian consumers. We draw our inspiration for the new products from the needs of the youth, particularly. That has led OPPO to lead the selfie and photography in smartphones in the Egyptian market; With the launch of F7 here, we will further strengthen our stance as 'The Selfie Expert and Leader' and truly represent our ambition to continue being the leaders in the market."
Mr. Andy surprised everyone in the audience including myself when he announced the price of the new flagship! 5990 for the 64GB edition, and 7690 for the 128GB edition!
WE SAID THIS: Get ready as the F7 will be officially available for sale on the 7th of May!