By Lamis Ismail
In a desperate need for a new adventure this summer? You should definitely try diving with sharks in Egypt. The Red Sea is home to the whale shark, the biggest fish in the world.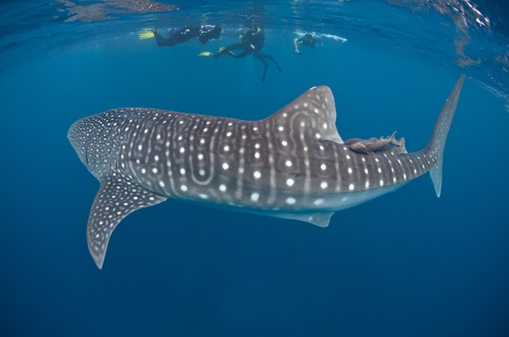 One of the best places to do this activity is Sharks Bay Umbi Diving Village, located in Sharm El-Sheikh in front of the stunning view of Tiran. It is a Bedouin village that brings serenity to the soul. The place is very professional and safe. Many foreigners come to this place and find it better than large hotels.
They have very professional divers that makes the experience easier for you. Dr Adel Tahir is the PADI instructor and has been there for the last 35 years. They also offer Scuba diving, Bedouin tenta, LiveAbroads, seafood restaurants, PADI courses, and a boutique hotel.
Also, they have the best quality in food and services. The place is very welcoming and you can come with your family and friends. Recently, they organized an event called "Mini Safari Freedom III" which took place from the 11th to 14th of July. They post all their up coming events on their Facebook page.
Sharks Bay Umbi Diving Village is highly recommended from both foreigners and Egyptians. Make sure to make it your next destination! And don't get scared of the idea of diving with sharks, it's a very safe experience.
WE SAID THIS: If you're a Finding Nemo fan, this is the perfect summer activity!