Juventus finally managed to silence all the critics to their European form with a 1-0 victory over Shakhtar in Donetsk, to reign over Group E with 12 points. Although the net shook once from an own goal that shouldn't have been counted for offside, yet the zebras put in a dominant performance reflecting their pre-game attitude of traveling to Ukraine for a win. Despite the 6-1 thrashing of Nordsjælland in Stamford Bridge, Chelsea crash out of the Champions League to continue their European challenge through the Europa League.
Elsewhere drama was expected in Group G as Commons's goal from the spot sent Celtic through to the last 16, with Benfica only managing a 0-0 draw with Barca in Camp Nou. However the game witnessed frightening images to all the Catalan fans across the globe as for the first time ever Leo Messi is stretched out of the field with a knee injury in the dying minutes of the game. Although primary tests claim that it's just a knock, the world awaits further examination to the Argentine ace before ruling out major scares.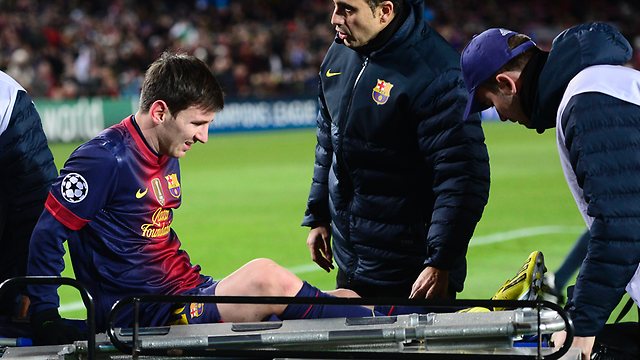 Galatasaray was able to secure a spot in the knock out stage for the first time in 11 years, as Yilmaz's double saw them sink Braga 2-1, a scoreline sufficient enough to qualify the Turks despite Cruj's 1-0 victory over a second tier United in Old Trafford.
Group F remained unchanged, as wins from Bayern & Valencia saw them finish 1st and 2nd respectively.
The knockout stage draw is scheduled for the 20th of December in Nyon, Switzerland and with top flights like Real Madrid, Arsenal & AC Milan finishing off in second place of their respective groups, the Round of 16 guarantees thrilling encounters.
Hot Watchlist:
Europa League Thursday 6 Dec; @ 8:00 PM; Udinese vs Liverpool:
Serie A Saturday 8 Dec @ 9:45 PM; Roma vs Fiorentina
Fifa Club World Cup Saturday 8 Dec @ 12:30 PM; Hiroshima vs Ahly
EPL Sunday 9 Dec @ 3:30 PM; Man City vs Man Utd
Serie A Sunday 9 Dec @ 9:45 PM; Inter vs Napoli
* All match times are according to Cairo Time (EET)